BIG WAVE HUNTING
Windsurf|Issue 395 - May 2020
Galicia's wild Atlantic shores proved the perfect hunting ground for Thomas Traversa, Julien Taboulet and photographer Pierre Bouras as they chased a winter storm to some remote big wave spots. The fearless French crew recount their mission.
Thomas Traversa, Julien Taboulet And Pierre Bouras
THOMAS TRAVERSA
THE SEARCH
There is something about winter storms that I find so special; waves start to break where they don't usually break and spots appear for a couple of hours before disappearing until the next storm! We went to this remote part of Spain because of a wave that only breaks once in a while over a shoal, in front of a quaint lighthouse located at the mouth of a river.
RARE
This spot is so ephemeral, it only works at low tide, and needs a very powerful swell. To score all that together with the right wind conditions is very rare, but after a few failed missions, this time it all happened for us! Somehow there wasn't any tow surfers riding on that day, just Pierre, Julien 'Wesh' Taboulet and myself, looking at the waves breaking from the channel, taking our time and enjoying the sights.
NOW OR NEVER
At first, we thought it wasn't windy enough, but once in a while a gust came through and it just looked so perfect! A minute later it seemed so light that there was no way we could have been standing on our boards! But we decided to try! Simply because we were there, as were the waves, and the tide was only going be low enough for a couple of hours.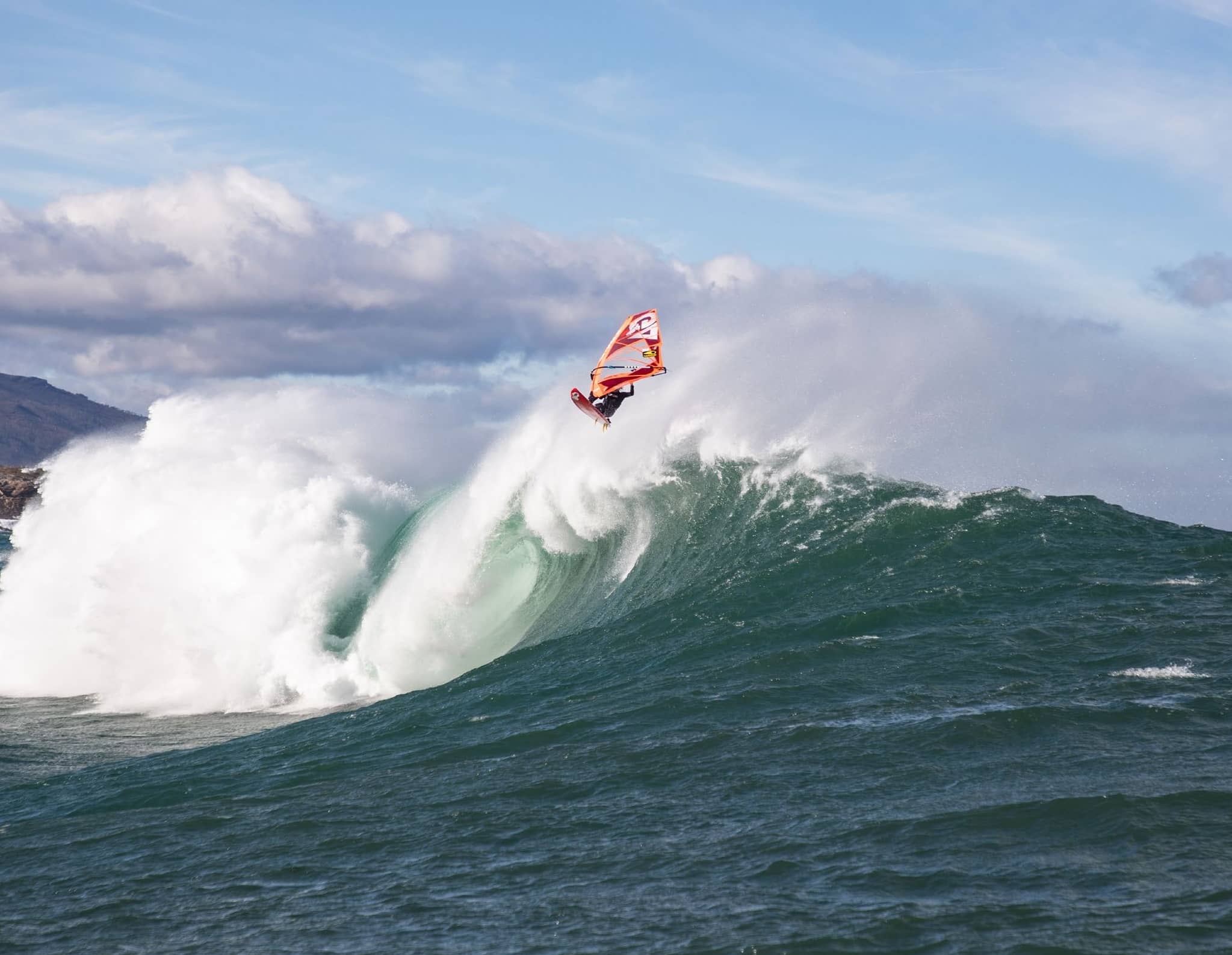 RISK VERSUS REWARD
There is so much on the line at heavy wave spots that it's all about making the right decisions, at the right time. That is the main reason why mostly I chase those big waves on my own! I don't want to get disturbed by anything or anyone! I feel like most people would doubt too much and make me doubt too. With 'Wesh', it is different, because he always has this positive and fresh energy and the go-for-it attitude that I love. On that day we really committed together to give it a try, feeding off each other's energy.
THE SLAB
The wave itself is a short and very intense barrel, only standing up at the last moment when the swell hits that shallow reef. That means that there isn't much time to get going! You are on a fat lump of swell and the next second the wave sucks you down and releases all its power on top of you! And then it's over. With the wind being very light, we had to stay extremely close to the slab to be able to drop into the wave, and we missed so many waves that we simply could not catch.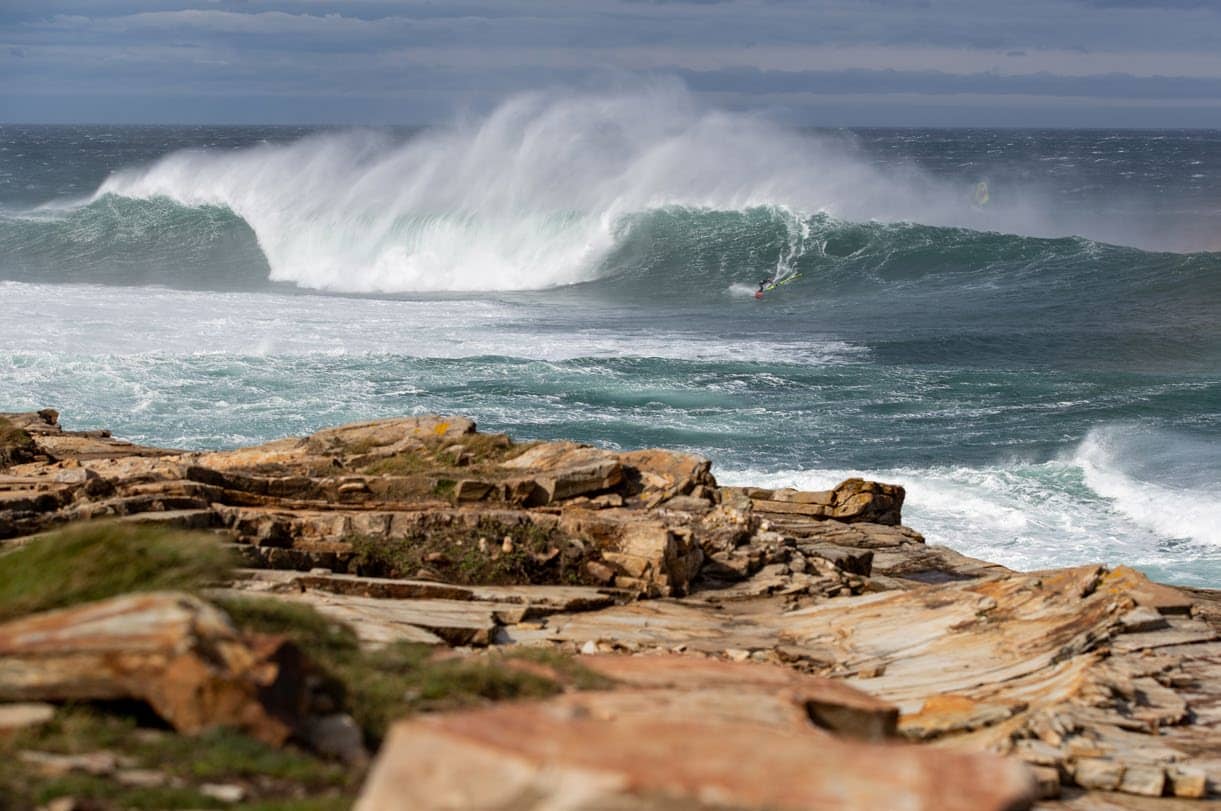 MAGIC RIDE
You can read up to 3 premium stories before you subscribe to Magzter GOLD
Log in, if you are already a subscriber
Get unlimited access to thousands of curated premium stories and 5,000+ magazines
READ THE ENTIRE ISSUE
Issue 395 - May 2020