WARRIORS OF THE BIGHT
Surfer|Volume 61, Issue 2
In beating back Big Oil, the misfit crew of surfers behind the Fight for the Bight have done more than save Australia's southern coast—they've created a movement for bigger fights to come
"WE WON."
The text message was to the point.
"WON WHAT?" I replied. It was early morning.
"THE BIGHT. THE NORWEGIANS HAVE FUCKED OFF."
The message from my surfing associate down in the Great Australian Bight took a minute to sink in. Huge if true. Hadn't we already lost? Norwegian oil company Equinor had been given the green light to start drilling 7,000 feet below the surface in one of the most storm-torn stretches of ocean on earth. It was a done deal. But sure enough, in a piece of divine intervention, overnight they'd pulled out and gone home to Norway. The phone started ringing, white-hot. This was big. A surfing protest movement that started from scratch last year had just saved a thousand-mile stretch of coastline. Wins like this are rare birds, and I hadn't had time to ponder the significance of it when Maurice Cole walked in the door. As an old school coastal defender who's fought for decades to keep Bells in its natural state, he was over the moon—even more so considering his son, Damien had led the Bight campaign. He gave me a hug but then stood back. "Thirty years I fight for Bells and I still can't save it… and you blokes come in for 5 minutes and save the whole fucking Bight!"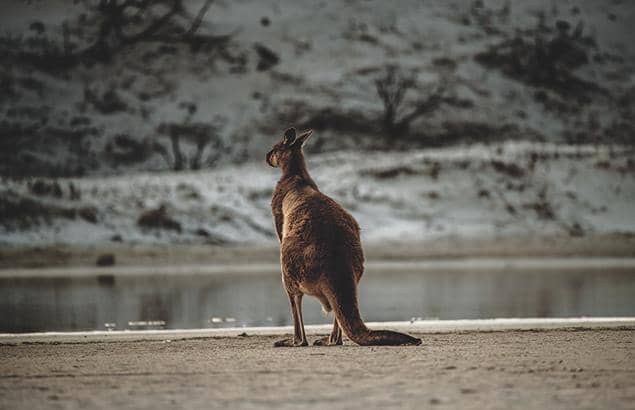 Even when the Bight protests went national last year, deep down I was resigned to Equinor winning. The deck was stacked in their favor. Australia has become a First World quarry, and it's hard to tell where the fossil fuel companies stop and the government starts. That's not even taking license—the Federal Resources Minister who carved up the Bight for oil leases a decade ago became the chairman of the oil and gas lobby two weeks after leaving parliament. While surfers protested on beaches around the country, these guys were meeting secretly to hash out the deal, quaffing celebratory martinis, laughing. It was done.
But then suddenly it wasn't.
The Fight for the Bight really got going in February last year. A map of the oil company's own spill modeling went viral. It showed the potential for oil on beaches over a thousand miles. Soon after the first protest paddle out was held in Torquay, near Bells. Three thousand people showed and they were pissed—none more so than Damien Cole. He'd built a symbolic oil well from timber scraps, paddled it out on a stand-up paddleboard and yelled at it, whipping the crowd into a frenzy. Photos of the paddle out went around the world and a movement was born.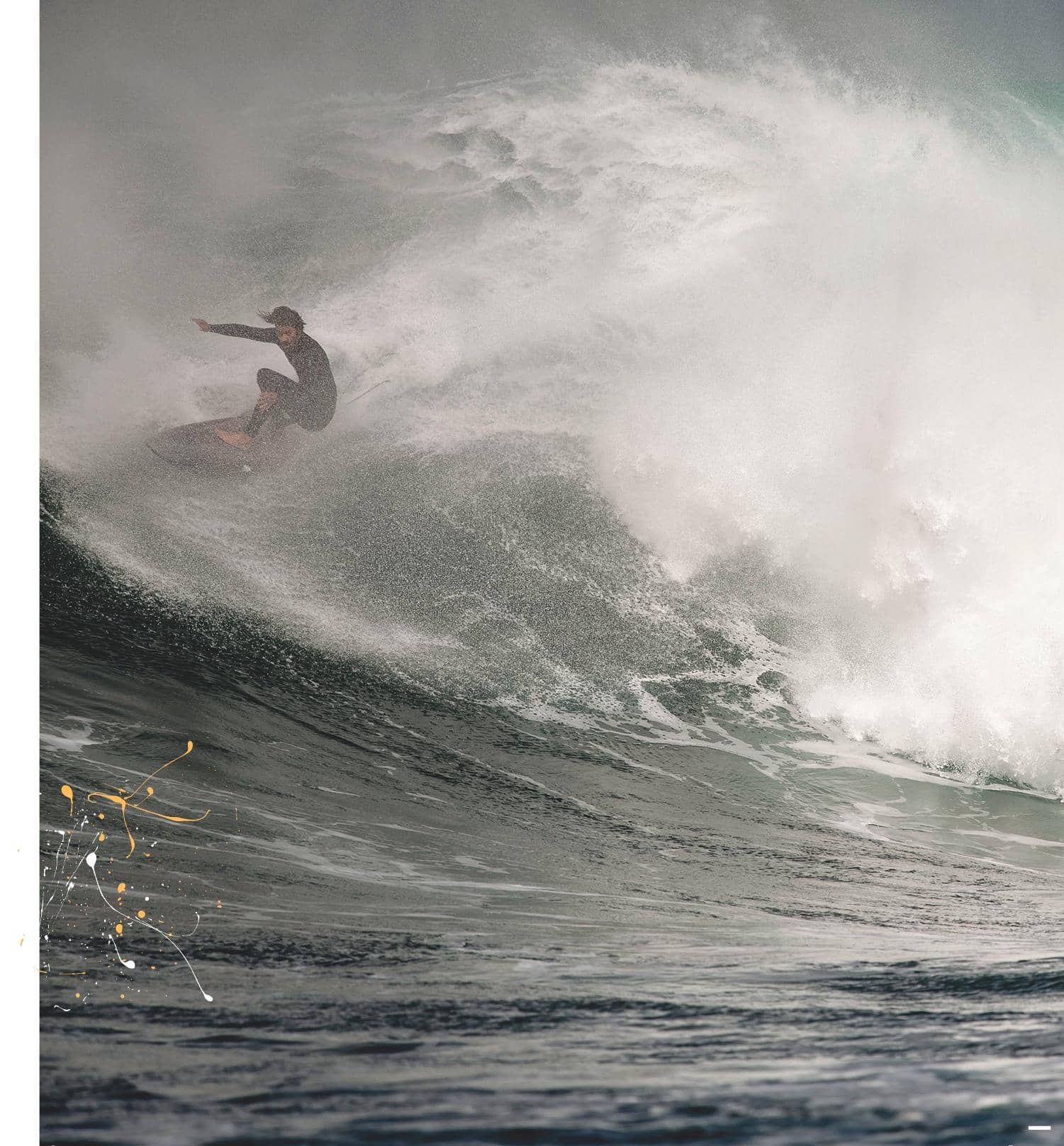 As a rule, Australian surfers don't have a lot to complain about. With more coastline than they know what to do with, most of it in its natural state, this is surfing's land of milk and honey. The biggest coastal issue in recent years has been plastic on beaches, but we're hardly Bali. You have to go back to the '70s and '80s when there were large-scale protests over sand mining, sewage outfalls and French nuclear tests in the Pacific to see surfers taking to the streets, taking on governments and corporations. Since then? Decades of going surfing. Bountiful surfing years. In that time any kind of large-scale coastal environmental movement faded away.
And yet with the Bight protests, suddenly here it was again. A new movement. New faces. The issue was generationally pitched. Lots of Millennials. Lots of families with young kids. It drew surfers from all corners of the coast, and from all walks of surfing life. From the hardcore lords down in the Bight itself to Byron expressionists and world champs, they formed a misfit alliance. Surfing was the common thread, but they were also united in the fact that for most of them, this was the first time they'd ever engaged in any kind of large-scale activism. They'd been to the beach thousands of times in their lives, but never to protest.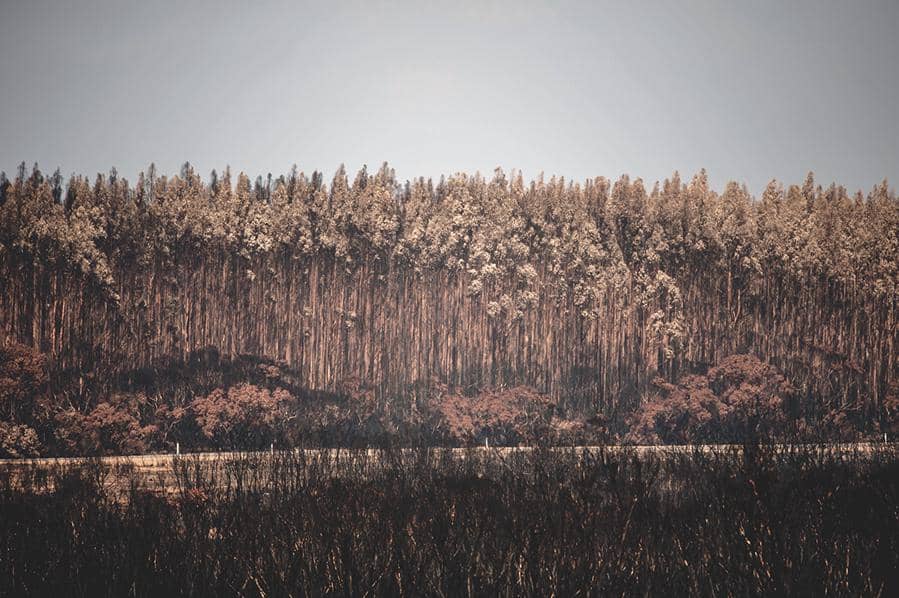 I'd moved into a house with Maurice Cole the week before the first paddle out in Torquay. He was going through a rough patch—his marriage of 45 years had gone south, the surfboard industry was in a shambles, and his cancer was threatening to return. Magnificently resilient, Maurice moved forward. We'd sit most mornings at opposite ends of the dining table and talk about the world. When I say we talked, Maurice talked—I listened. He'd start big: Trump, China, geopolitics, a global economic collapse in 2020. I laughed. The state of the surf industry held most interest for him. He's made millions and lost millions over the years, and it was with just the slightest hint of schadenfreude that he'd workshop doomsday scenarios for the surf industry. He'd then disappear out to his "Chook Shed" to shape, returning every hour or so to jump online to several surfing comment boards, under several online aliases, and shorten a few people up with a demonic laugh. With his beard and long hair Maurice could pass for an outlaw biker, but his fearsome reputation had recently taken a hit after wrecking his green four-wheel-drive and being forced to drive around town in a borrowed Suzuki Swift.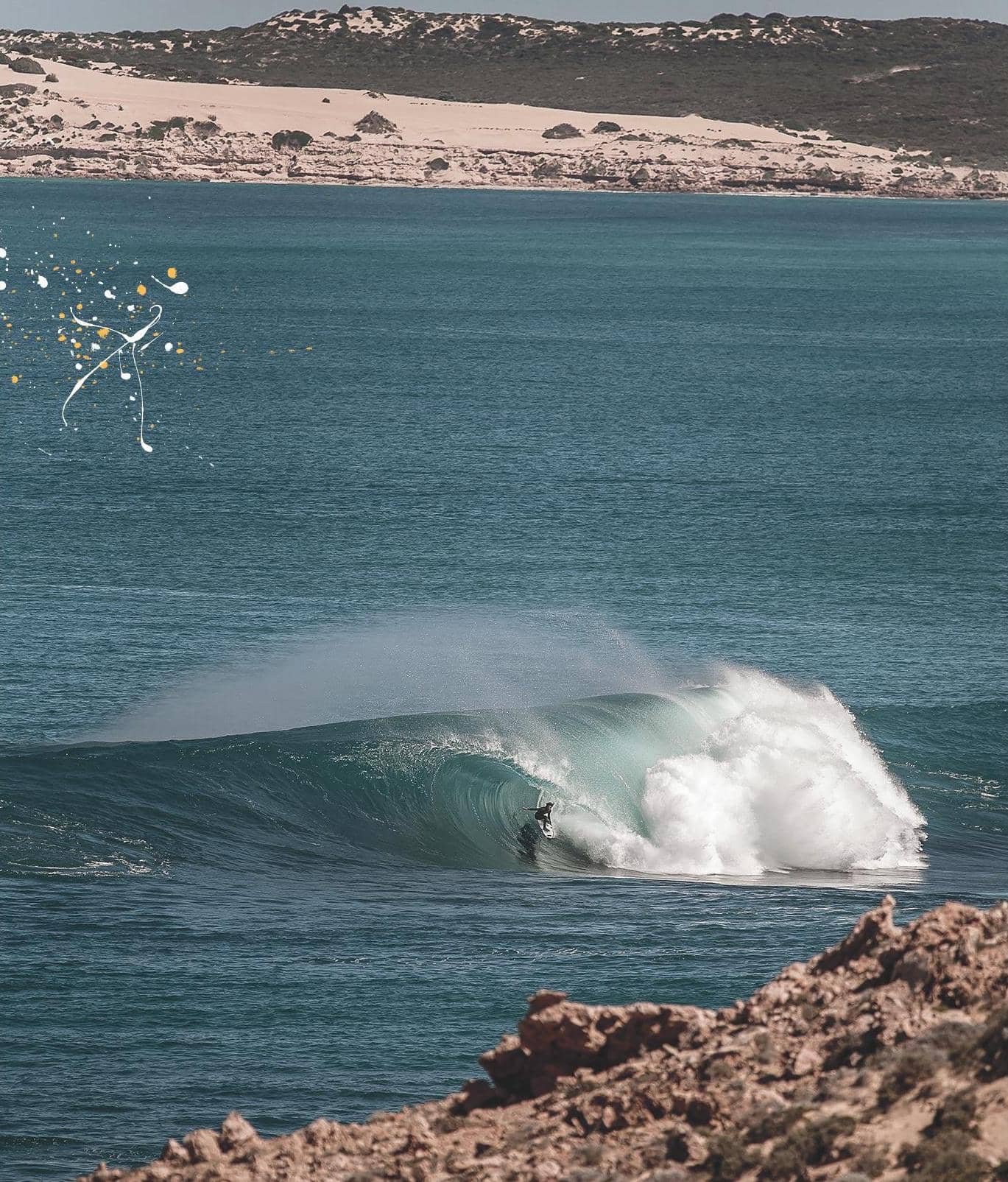 You can read up to 3 premium stories before you subscribe to Magzter GOLD
Log in, if you are already a subscriber
Get unlimited access to thousands of curated premium stories and 5,000+ magazines
READ THE ENTIRE ISSUE
Volume 61, Issue 2