The Descendent
Surfer
|
Volume 59, Issue - 7
Noa Deane's punk sensibilities and go-for-broke approach may connect him to freesurfing's past, but they also make him a man apart in freesurfing's present
The world is so fucking weird right now," Noa Deane tells me over the phone from Australia, where he's slept in past our original interview time, but is ready to wax philosophical now that the coffee is kicking in.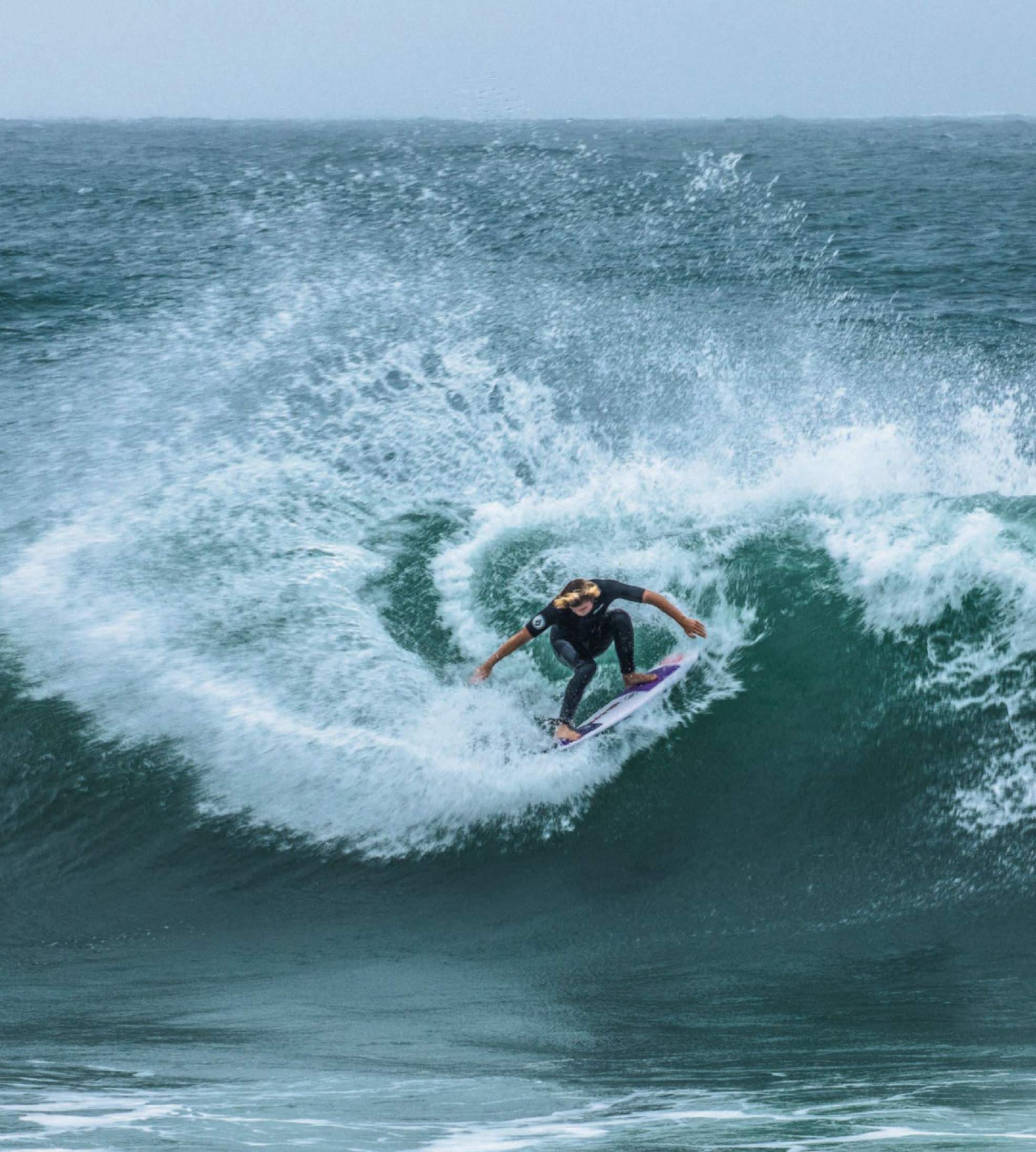 He's right about the world—especially his world. Deane went berserk upon arrival on the freesurfing stage, laying down the kinds of massive airs and searing turns that earned closing sections in top-tier surf films and drew immediate Reynoldsian comparisons. But the world that Deane inhabits today is much different than that of his high-flying, hard-turning predecessors. Professional freesurfing has receded from its early-2010s high-water mark as high-concept surf films have largely been replaced by mindless Instagram clips, and the pedestal where the world's best free surfers once resided has more or less toppled. Deane also recently lost his father, legendary Gold Coast surfer and shaper Wayne Deane, to cancer. It's a tragedy that Deane tells me he's not quite ready to talk about, but surely it's contributed to the weirdness of this current place in time for him.

Instead, we talk about the things that still make sense to Deane. He sees himself as part of a lineage of raw, creative freesurfers that spans from Christian and Nathan Fletcher to Ozzie Wright to Dion Agius and Dane Reynolds. Although it's evolved over time, expressing itself in different ways in each era, there's always been a certain punk ethos embodied by this sect of surfers, and Deane is both immersed in it and grounded by it.

Deane is certain of his surfing principles, so he doesn't care about freesurfing's toppled pedestal, or who's watching when he breaks his board stomping an 8-foot alley-oop at North Point. Deane knows what kind of surfing he wants to do and he's going to keep making his own brand of hardcore, thrashy surf edits, regardless of what the weird world around him is up to.

So I know you just played a concert with Ozzie Wright and Goons of Doom the other day. At this point, I'm sure you just think of him as a friend, but I'm guessing you were probably pretty obsessed with his surfing and his movies growing up, right?

Oh yeah, for sure. Such a big influence on me from the start. I've watched "156 Tricks" and "Doped Youth" about a million times. Ozzie fired everyone up. He was and still is the sickest.

I feel like the edits you put out pay homage to that era of late '90s, early '00s surf films, in a way. It's all fast cuts, fast music and a certain rawness that doesn't really exist as much in surfing these days. Do you think surf movies were at their best in that era?

Yeah, I think so. When my friends and I watch surf movies, if they're overproduced and there's a shitload of slo-mo in them, it just gets boring no matter how good the surfing is. I mean, that's not how you experience surfing in real life, is it? The only time slo-mo isn't shit is when you're showing a crazy tube breaking on dry reef so people can really appreciate how heavy it is. Even then, you should show it at normal speed as well so people can see what it was actually like in the moment.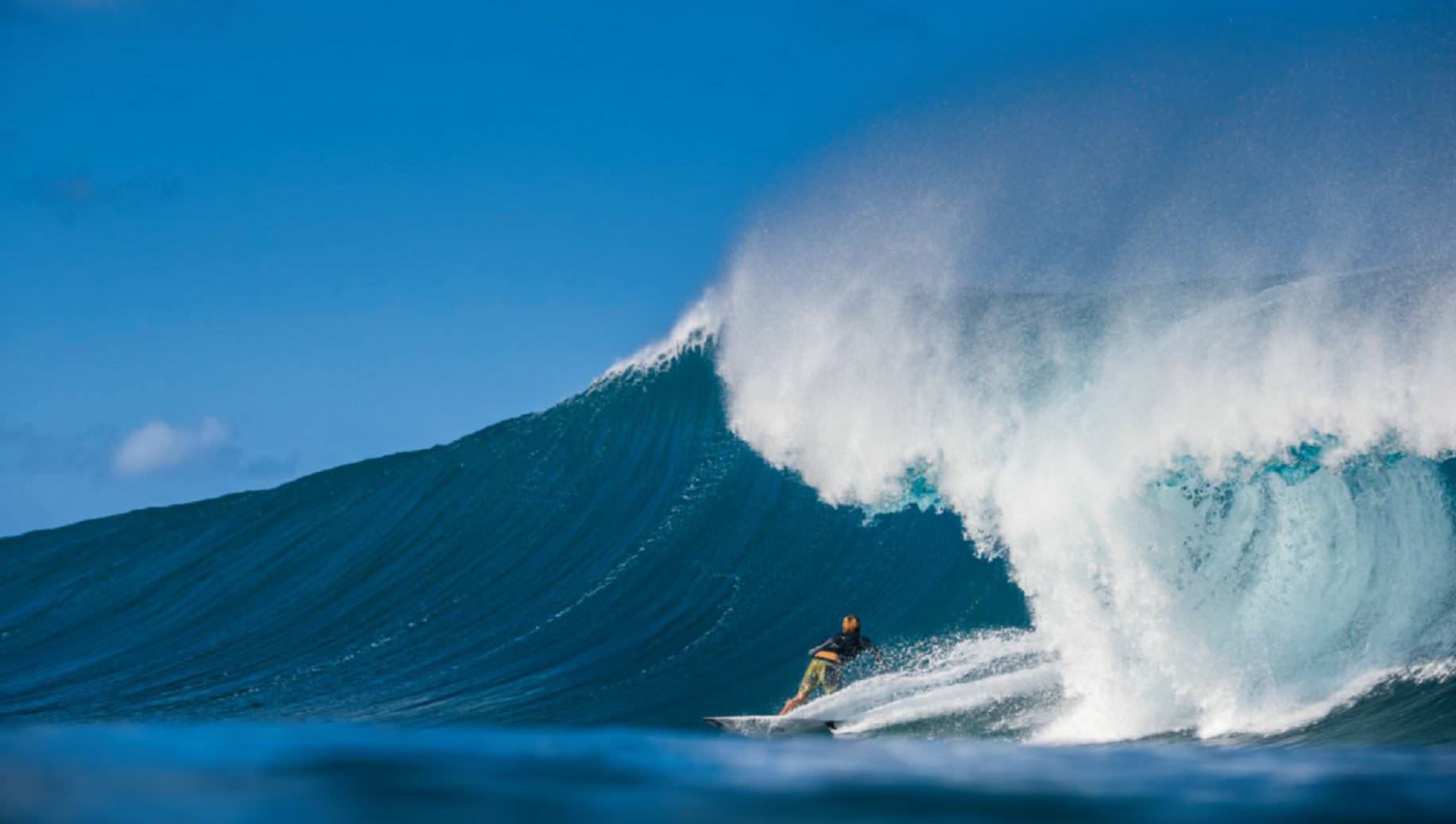 You're pretty hands-on with your edits, aren't you?
Yeah, I'm pretty involved, for sure. I don't go too crazy and tell people what to do, but I definitely help out. After all, if it's got your name on it, you wanna be sure you back it 100 percent.
Your film "Head Noise" felt like a pretty big moment for you, just in terms of how messed up the surfing was and how different it looked from everything else bouncing around the Internet. Were you filming for that for a long time?
[Laughs.] Nah, it was like 6 months—probably the shortest it's ever taken me to do anything. I didn't have a plan to do anything until after Hawaii when I realized I had some clips from there. Then we kept filming at home and West Oz. I wanted to keep working on it until the end of the year, but looking back on it, I'm glad we put it out when we did. At a certain point you're just chasing your tail, trying to do a slightly better version of something you've already landed, and you start to lose it.
You can read up to 3 premium stories before you subscribe to Magzter GOLD
Log in, if you are already a subscriber
Get unlimited access to thousands of curated premium stories, newspapers and 5,000+ magazines
READ THE ENTIRE ISSUE
Volume 59, Issue - 7