Showcase Steve Sherman
Surfer
|
Volume 59, Issue 8
Throughout the '90s, North County San Diego-based photographer Steve Sherman gave surf fans worldwide an intimate, inside look at the Momentum generation as they pushed surfing performance to staggering new heights.
About halfway through the recently-released HBO documentary "Momentum Generation", a film by Jeffand Michael Zimbalist focusing on the New School crew's swift rise to fame in the '90s, there's a scene where Kelly Slater and Rob Machado recount their competitive rivalry, which came to a head in 1995 while the Momentum gang was in France.
While at shaper Maurice Cole's house, Slater told him that the quiver he'd made for Slater's European run wasn't really working out. Trying to rectify the situation, Cole told Slater that three of Machado's boards were downstairs and that he should grab one to test out. Slater didn't need to be told twice and threw one of his traction pads on the board before taking it for a spin at one of the nearby beach breaks. Machado, shocked and irritated by the fact that Slater had helped himself to one of Machado's new boards, told Slater to scrape the traction offthe fresh stick and give it back to him like new. Few people were around to watch this rare, tense moment between two friends and competitive rivals at the peak of their powers, but photographer Steve Sherman was one of them.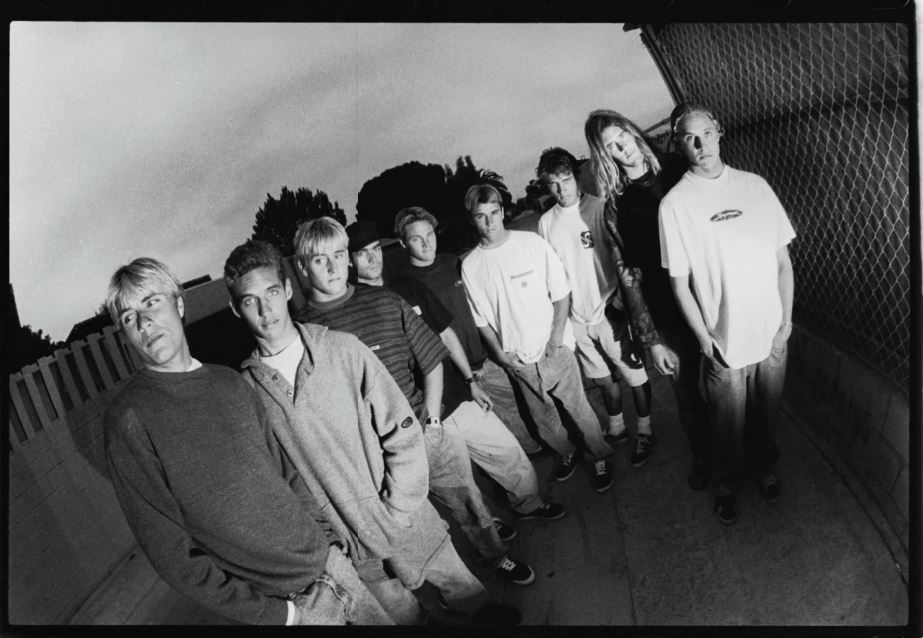 "Kelly had to hack away for 45 minutes to get the decking off," Sherman told me recently at the SURFER offices, pointing at the infamous photo he'd snapped of the moment (which you can find on page 55). "Ross Williams and Shane [Dorian] were there watching the whole thing. Kelly was so pissed."
You can read up to 3 premium stories before you subscribe to Magzter GOLD
Log in, if you are already a subscriber
Get unlimited access to thousands of curated premium stories, newspapers and 5,000+ magazines
READ THE ENTIRE ISSUE
Volume 59, Issue 8