RESTORATION
Small Craft Advisor
|
July - August 2020
The true cost of bringing and old boat back to life
I admit I have a thing for restoring boats. Before I was 18 years old I purchased a 1970's Funcrafttri-hull with a rotting floor and completely restored her. Many years and restorations later I find myself pondering the logic of it all: Does restoring an old boat make sense? Perhaps a more important question is does the cost of it all make sense? I have asked myself these questions many times over the years, choosing to simply ignore it rather than confront it. My wife, who is generally very supportive of my endeavors recently asked if restoring old boats "is smart financial planning?" I wanted to say that "absolutely nothing about a boat is smart financial planning," but I kept my big mouth shut and decided to write this article instead.
My most recent completed project is a 1975 Hurley Silhouette 17. She has a bilge keel and she sat in a field for nearly three years waiting for me to pay attention to her. When I found her on eBay, it was love at first sight. I was drawn by her unique lines, twin keels and the $150 price—the kind of expense that would require no financial-planning conversations with my wife. I eagerly drove the 300 miles to retrieve her in Baltimore and brought her home to Ohio. Once home I realized just how small she was. (I am actually a large-boat guy, and 17 feet is easily the smallest sailboat I have ever fallen for.) Despite my intentions of starting right away life got busy, other bigger boats wound up getting restored ahead of her. The R2AK bug had bitten me around the same time I purchased the boat. The R2AK, or Race to Alaska, is a 750-mile adventure race. The race is unsupported from Port Townsend, Washington, to Ketchikan, Alaska.
After dreaming of competing in the Race to Alaska and becoming obsessed with it, I began studying the logistics, routes, and particularly the boats. I soon decided that the correct way to complete the race was in a small boat. The R2AK website said something about Native people completing the passage for hundreds of years in dugout canoes. I soon decided that my Silhouette 17 was the boat to use. I didn't necessarily believe that it was the best small boat to compete with, I just believed it to be the best boat I had in my personal fleet. Let the restoration begin.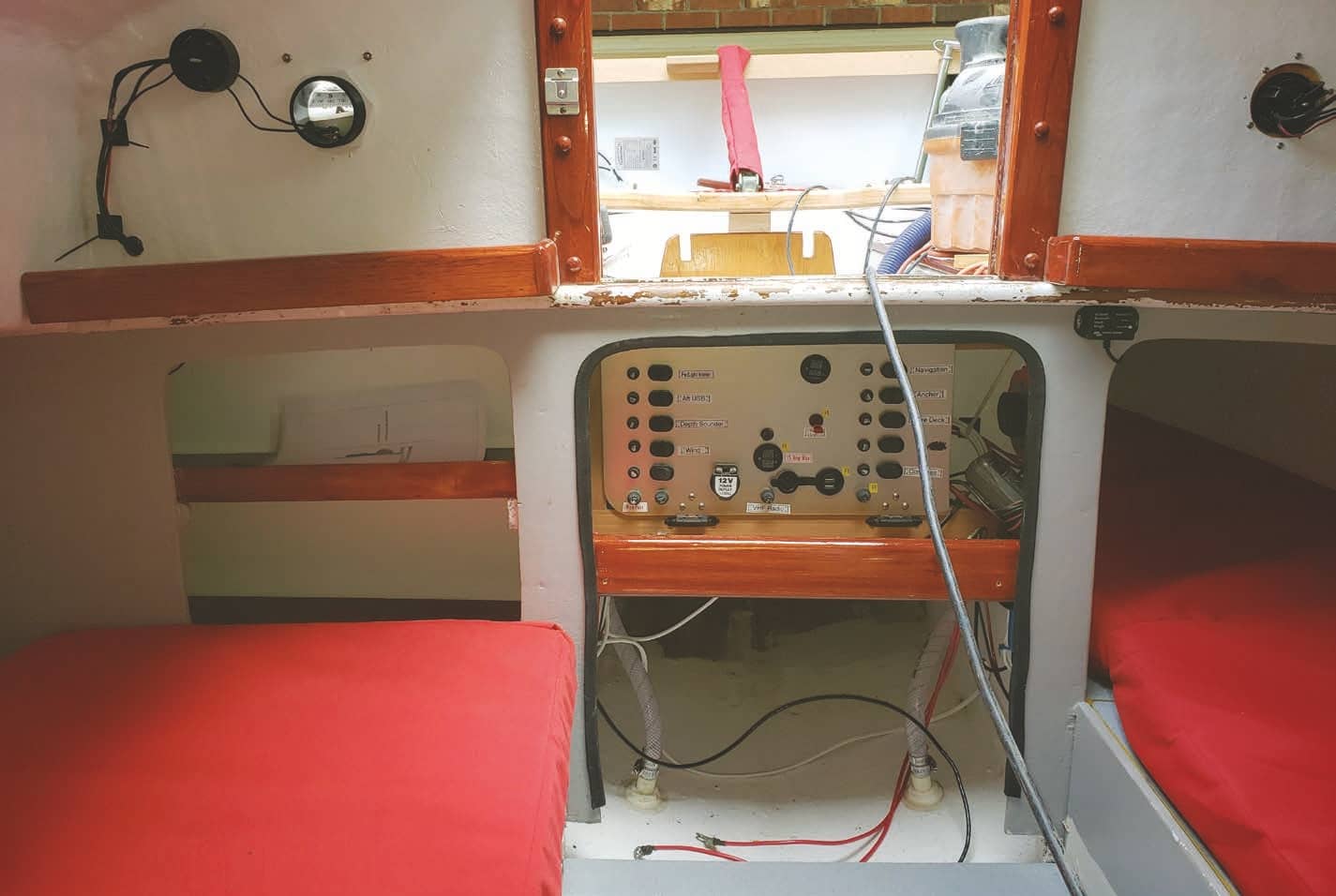 One of the hard parts of estimating the cost of restoring a boat is, well, estimating the cost. Even if you think you know what you will need, my experience has taught me you don't. To be honest I am not sure I have ever estimated the cost of restoring a boat before diving in. It's an act of passion more than practicality. I mean…I didn't estimate the cost of courting my wife, or having kids, and all of that has worked out well. At some point, I do start a mental estimation based on what certain items might cost, along with some ever-changing "what-if ?" scenarios. This usually involves me kidding myself and my wife about the potential cost. (Kidding is such a nicer word than lying.) Still, for the more financially minded a real attempt at estimating is a good idea.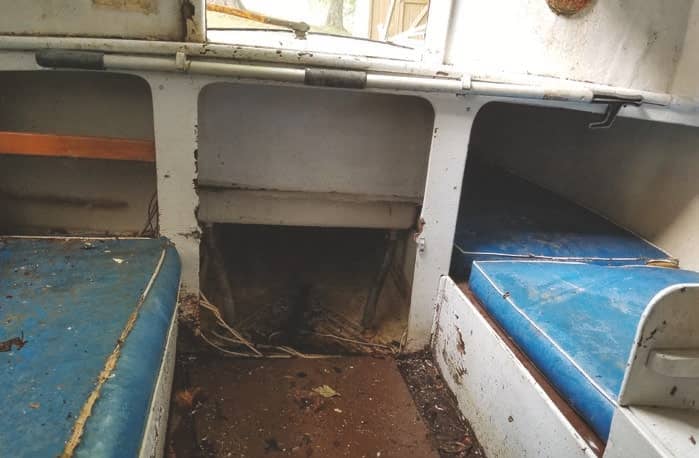 Step one is to determine the level of restoration that you plan to undertake. I generally divide "restorations" into one of three categories: minimal, significant, and complete. Let's look at a minimal restoration, I sometimes refer to this as "paint and pray," where you basically get the boat sailing and add some paint to make it look nice. I rarely do this but I won't claim that I never have. The cost is usually inconsequential. Next is a significant restoration and it is the most difficult category for two reasons. The first is defining it using concrete criteria. The second reason is that no matter how solid or seemingly limited your goals might be at the start, the job can wind up being a complete restoration. The partial restoration idea is tough for me and it usually winds up creeping its way to a complete restoration.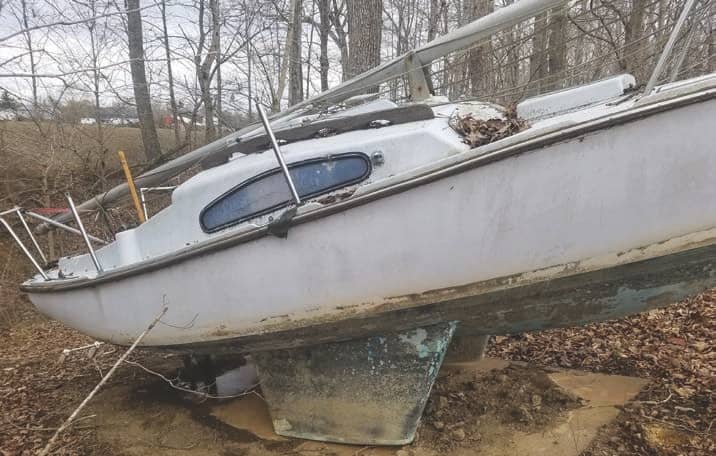 Here is my approach to partial restoration.
1. Fix all broken things
2. Replace major safety items
3. If it works, leave it
4. Spend money and time on paint and cosmetics sparingly
5. Deliberately save some projects for the future. (Think of projects you can do later, without taking the boat out of service.)
This gets us to what I tend to do most of the time—a complete restoration. I define a complete restoration as replacing just about everything that you can replace.
Here are my criteria for what I consider a complete restoration:
1. Replacing 95% of everything that can be detached (the 5% is often such things as bow pulpits, pushpits, etc. unless they are broken or bad.)
2. Taking the bottom down to gel coat, fairing it, epoxy barrier coating, and then applying bottom paint.
3. 100% new standing and running rigging, including all hardware right down to the cleats.
You can read up to 3 premium stories before you subscribe to Magzter GOLD
Log in, if you are already a subscriber
Get unlimited access to thousands of curated premium stories, newspapers and 5,000+ magazines
READ THE ENTIRE ISSUE
July - August 2020