Winch Perfect
Sailing Today|December 2019
The winch may be a mundane piece of kit, but it's also mighty important and can have a real impact on the handling and even performance of your yacht. So what are the options out there? Sam Fortescue investigates
Among the most stalwart and least loved pieces of kit on any boat must be the winch. If you're like me, then servicing is a rare event, discouraged by the quantity of grease involved and the propensity of small parts to leap over the side in protest. Fortunately, winches are built to withstand harsh punishment and will keep going for 10 or even 20 years.

At some point, however, the time will come to replace the winches. Even if they're not worn out, you might want to compensate for waning muscle power by up-rating them. Or perhaps you'd like to cut out the elbow-grease altogether by switching to a powered system.

When sizing a new winch, the number is a measure of its power ratio. So, a 56 winch will apply 56kg of force to the rope for every 1kg of force that you apply in its final gear. This calculation is usually based on use with a 10in (254mm) length handle, not the stubbier 8in (203mm) alternative. Conversely, a higher ratio and therefore more power means slower trimming. So you'll need to turn the handle more times to winch in a set length of line.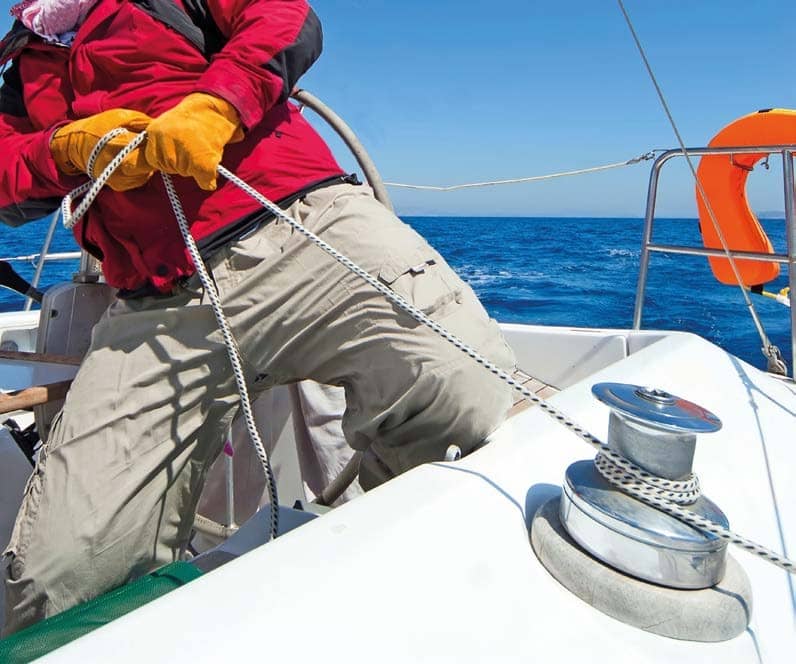 Most manufacturers will make a recommendation based on the sail area of your boat. The genoa is usually the most demanding sail in terms of the force it puts on the winch, because there is not usually any mechanical purchase here via blocks. That means sizing the sheet winch according to this sail. Performance boats may be designed to deal with larger forces, requiring heftier winches. In the same way, multihulls will typically need bigger winches because they have a bigger righting moment, and therefore more force in the sail.
If you are upgrading or replacing the winches, check that the mounting patterns are the same, otherwise you'll have to drill new holes in the deck. Of course, if you're going electric, you'll usually have to do this anyway to accommodate the drive from the motor which is concealed below deck.
Positioning and orientation are very important. Harken advises that a winch should be mounted such that you can lead the lines onto it at an angle of five to eight degrees below the horizontal – otherwise you increase the risk of riding turns on the drum. Andersen allows a smaller offset of three degrees.
It is also critical that the winch be mounted 'facing' the right way.
You want the pull from the sheet or halyard opposing the drive pinion load so that the resulting forces on the gear housing are relatively low. Get this wrong, and you could be looking at much greater friction in the best-case scenario, or total winch failure in the worst.
The winch is a vital and longlasting piece of deck hardware so it's very important that you make the right selection for your needs – be sure to make a carefully considered decision before buying.
Antal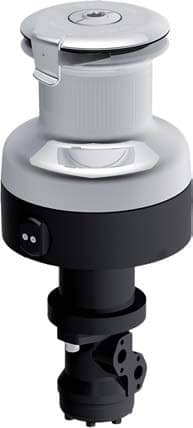 You can read up to 3 premium stories before you subscribe to Magzter GOLD
Log in, if you are already a subscriber
Get unlimited access to thousands of curated premium stories and 5,000+ magazines
READ THE ENTIRE ISSUE
December 2019