Lockdown stories
How have you spent lockdown? We catch up with sailors worldwide to hear their...
Jess Lloyd- Mostyn, Adamastor Flores, Indonesia
"When the full-scale impact of Covid-19 became clear and countries began to shut their borders the situation for most cruising yachts was like some horrid version of musical chairs; everyone scrambling for a safe spot when the music stopped. We know many who were caught out, those on ocean crossings or turned away from countless ports and even pushed out of safe anchorages. Elsewhere in Indonesia we've heard reports of severe aggression against foreign boats by officials, with weapons involved and shots fired, as the fear of outsiders escalated.
"We have been exceptionally fortunate to get stuck at anchor outside a town that we had already been relating to since mid-January, while I work on a cruising guide. It is a place we know well that is tourist-friendly, well-stocked, and provides an all-weather secure and flat anchorage, equally free from mosquitos and cyclones, and has the unusual bonus of an immigration office within walking distance. Each time my partner James goes to town for supplies he is made to wash his hands before entering the supermarket or using the ATM and people are wearing gloves before handling goods. Many cafes and restaurants are offering delivery or take-away, and some groceries are available this way too. We have a decent amount of food stored on board, but no freezer and no water-maker, so some trips for supplies are necessary.
"Our two major concerns were the likelihood of being forced to repatriate to the UK or being ordered to leave either by boat or plane to another country once our visas expired. When the FCO advises you to go 'home' it prompts more anxiety than comfort for a liveaboard cruiser. Struggling to get the boat to somewhere in Indonesia to leave it long-term, grabbing a flight to Jakarta, which has the highest number of cases and get a long, shared cough and splutter flight back to London and go where? Our properties are rented, our families our self-isolating, so we'd be cooped up in some form of temporary accommodation. And the thing is, we are home now. Our home is our boat.
"Handling the crisis in an island nation with over 17,000 islands was always going to be a challenge. We are lucky that the visa situation was solved by an automatic and free emergency stay permit being issued to all foreign nationals so, for the time being, staying put at anchor is our most viable option. But Indonesia was very slow to shut borders and has only just halted inter-island travel. The immediate future of cruising here is uncertain but all we can do is to be grateful for our current situation."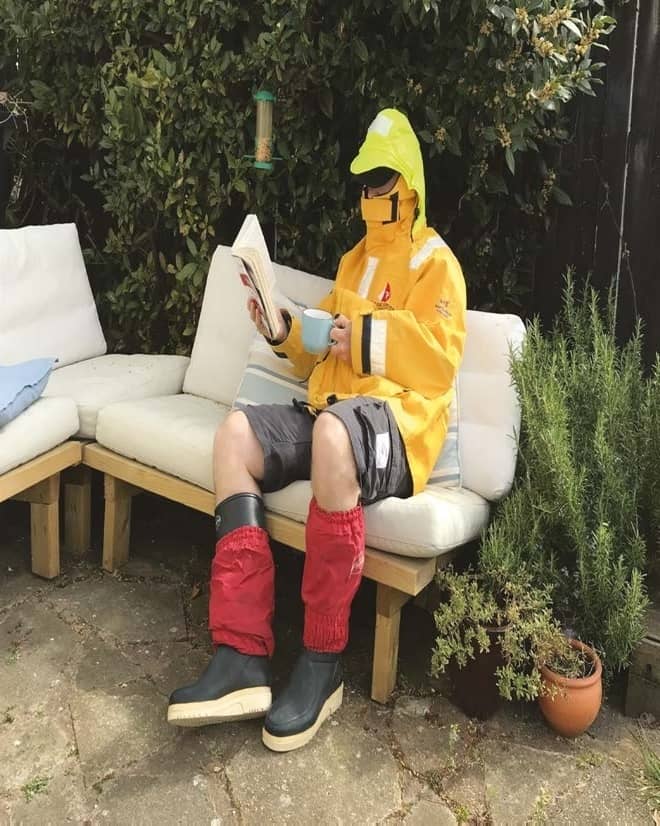 Sailing Today with Yachts & Yachting editor, Sam Jefferson, Black Joke, Morecambe Bay Prawner 28 Bouzigues, France
"Lockdown made everyone do strange things. For many, it seemed to inspire them to buy more toilet paper than they needed. Yet for me, the madness involved fleeing to the south of France and taking refuge on my yacht, moored at the little port of Bouzigues on L'etang de Thau. I think it was something to do with the clear air out there and the growing feeling that the UK's herd immunity policy seemed like insanity. I envisioned myself lazily sailing across the etang in the spring sunshine, anchoring off one of the lovely ports like Marseillan, sipping sundowners and dining on oysters. It didn't quite work out that way; the sunshine was there alright but it rapidly became clear that all forms of sailing were forbidden; all yachts were confined to port and you needed to produce a signed form even to go to the shops. I couldn't visit friends in nearby Montpellier.
"I started to look at my boat in a different light; I had always loved the low freeboard and coachroof but it now occurred to me that living in a boat with 5'5" of headroom was not ideal. I might emerge from lockdown a hunchback. The key became good weather; if there was sunshine, all was well and the cockpit served as a good office. A day of rain was essentially a disaster and spirits would plummet. I was also terrified about breaking my phone as I was totally reliant on it for work and friends. The gendarmes were a constant menace; I was stopped three times in one day at the peak of their terror and, on another day when some poor fool made a break for freedom in their speedboat, the police were on the scene within five minutes. I saw only one sailing boat go out in all that time; a sturdy Breton with a little gaff-rigger who somehow got away with a few hours of freedom one sparkling Sunday.
"There were plus sides though; my position on the quayside meant the people of Bouzigues on their one hour of liberty per day would often come and pass the time talking to me despite my rudimentary French. One kindly gent even brought me wine and cachaca, though he dared not drink with me. I was adopted by a cat and made friends with the port's two liveaboards. It was beautiful watching the season change; the snows recede on the distant peaks of the Pyrenees and the fields turn blood red with poppies. It was cruel, however, to have the Mediterranean there beckoning and to remain shackled to the dock."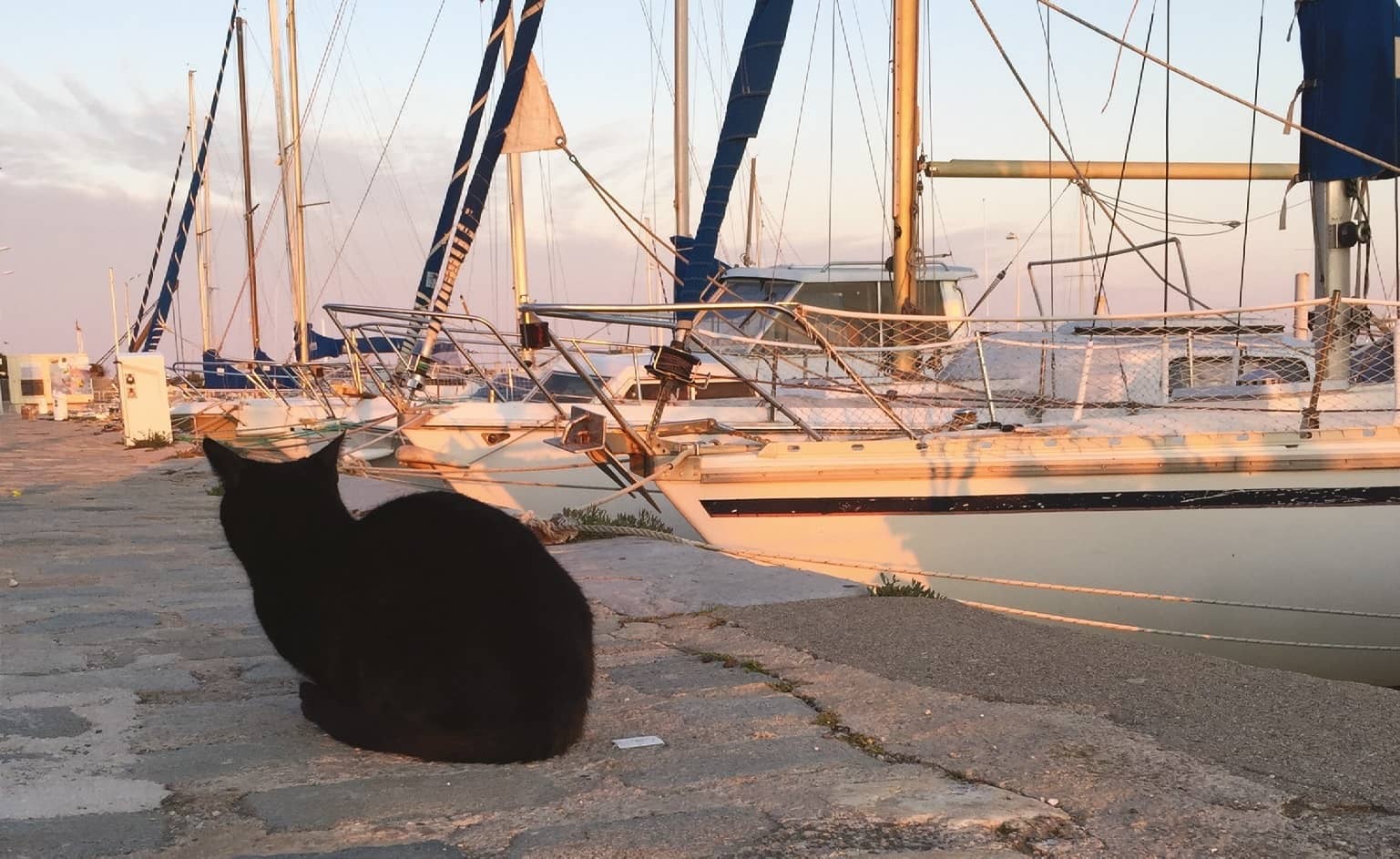 Jenevora Swann and Fergus Dunipace, Two Drifters Tahiti
"My husband Fergus and I cast off from Panama on 12 March in Two Drifters, bound for French Polynesia, a little over 4,000 miles away. Just 48 hours later, Coronavirus took hold in Panama, with 12 cases and one death announced. Panama's reaction was to shut its borders, not just to arriving boats, but also temporarily to those wishing to depart.
"A week into our passage, and we received word that French Polynesia had also closed its borders, except to residents. We were shocked; to sail so far and to not be allowed into a country was unthinkable, let alone, heart-breaking.
"We left Panama in good faith, having checked that we would be allowed into French Polynesia. We also had a signed medical certificate proving our health was good on departure. As a visiting yacht, the government of French Polynesia gave us two options:
1. Arrive into a port of entry such as Nuku Hiva in The Marquesas or Pape'ete in Tahiti and find a safe anchorage, mooring buoy, marina or hard standing to store the boat. Then leave and return home on the first available flight.
2. Arrive in a port of entry to re-supply, re-fuel, effect repairs and then leave French Polynesia for somewhere else.
You can read up to 3 premium stories before you subscribe to Magzter GOLD
Log in, if you are already a subscriber
Get unlimited access to thousands of curated premium stories, newspapers and 5,000+ magazines
READ THE ENTIRE ISSUE
July 2020