GREAT EXPECTATIONS
Sailing Today
|
September 2020
Poole sailor Pip Hare's Vendée Globe dream was in need of a lifeline, when an email arrived out of the blue from Silicon Valley, hears Rob Peake
In the end it was a one-line email that changed everything.
"It said something like: 'We're interested in sponsoring if there are still opportunities available'," recalls Pip Hare. It came from Medallia, a Silicon Valley software giant headed by a down-to-earth Scotsman who loves sailing.
For Poole-based sailor Hare, it was the biggest and most elusive part of the puzzle she had been piecing together for the past decade. A title sponsor meant the realisation of a long-held dream, to pit herself against the best offshore sailors in the toughest race on earth, the Vendée Globe.
Specifically, it would give Hare the necessary funds to get to the start line off Les Sables d'Olonne on 8 November – and from there sail the small matter of 28,000 miles around the world on her own.
The elite group of men and women who do the race contribute to an oft-quoted but still remarkable statistic – fewer than 100 people have sailed solo around the world. It's an accomplishment that remains rarer than going into space and one that is probably a lot more uncomfortable.
For Hare, Medallia's support came not a moment too soon. With just five months to go before the Vendée Globe start and funds running dry, Hare was being forced to consider the unthinkable – that the ambition she had nurtured since her teens, to sail the famous race, might be thwarted.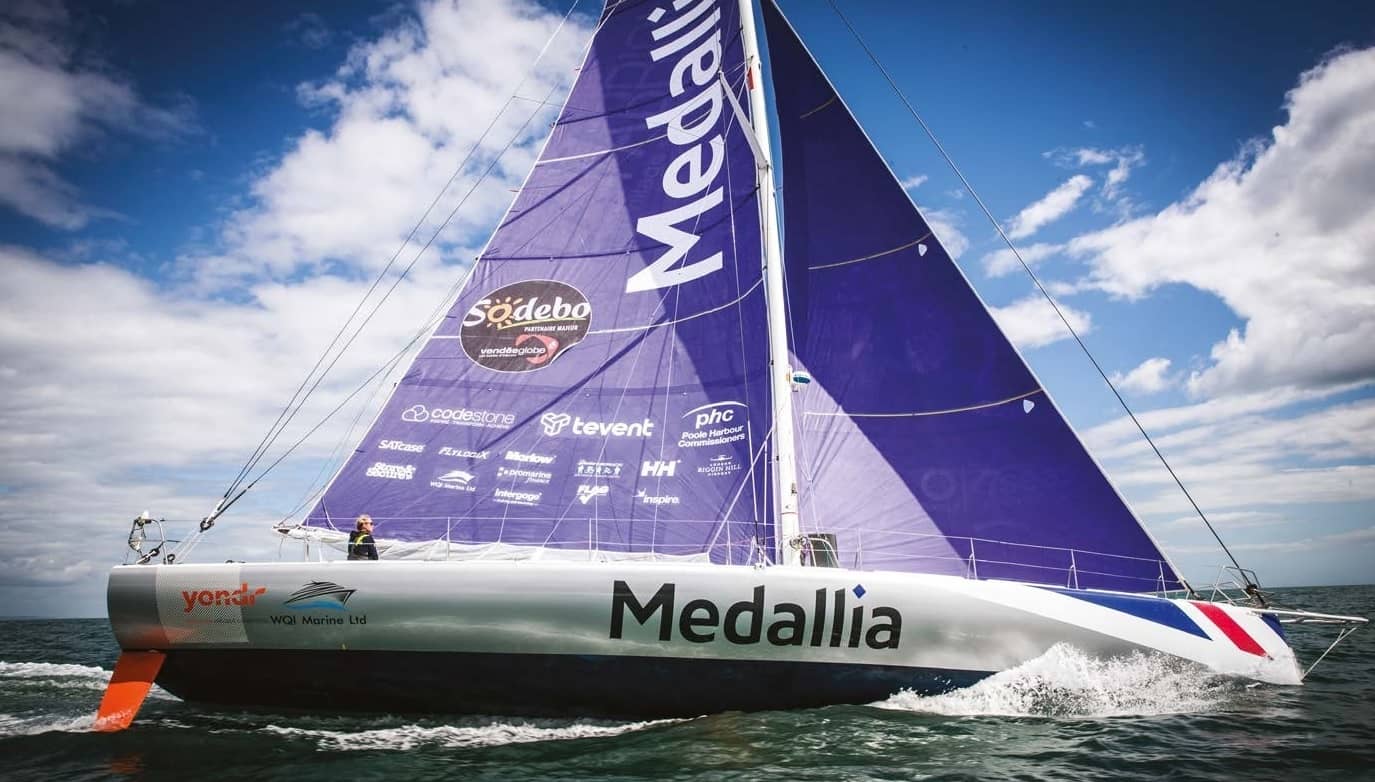 Out of the blue
When the Pip of Charles Dickens' imagination gets his 'Great Expectations moment' – informed in brusque terms by the lawyer Mr Jaggers that he is the recipient of an unexpected fortune – he is sitting in candlelight and working as an apprentice.
Aboard her half-refitted boat in Poole during lockdown, another Pip's life-changing moment came as she refreshed her email inbox while coating the deck with non-slip paint. Hare had been keeping busy during lockdown, able to continue refitting her elderly 60ft IMOCA yacht in solitary confinement while trying to keep on top of the mass of emails and the unending job list that comes with preparing a boat for a solo round the world race. Hare's regular Facebook posts updated her followers on progress.
If your stereotypical solo sailor is at best inscrutable, Hare loves sharing 'her story' and consequently, she has amassed a loyal following. Her online videos have been viewed millions of times and her refreshingly honest reportage of life at the coalface of a Vendée campaign makes fascinating viewing.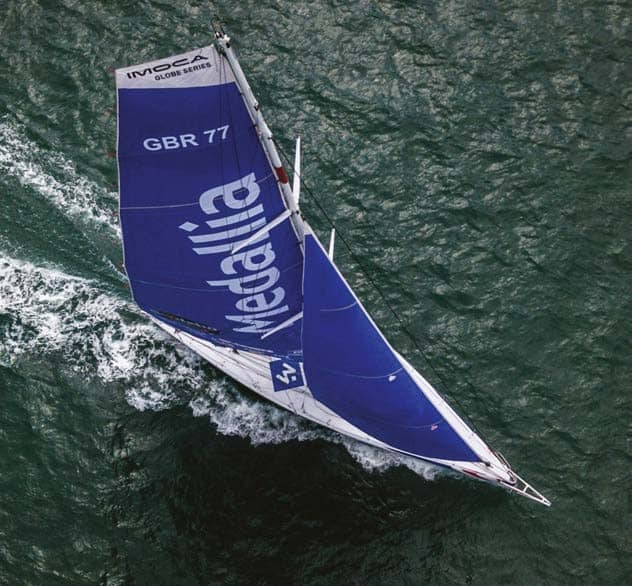 Hare grew up sailing a wooden Folkboat on the English east coast with her family. She was inspired by Sir Peter Blake, Isabelle Autissier and Ellen MacArthur. She worked as an instructor and became a skilled and successful race skipper, but it was only in her mid-thirties that she took the leap into solo sailing when she did the 2009 OSTAR. "I decided to pull my socks up and get going," as Hare puts it.
"The BOC Challenge [which evolved into the Vendée Globe] had really caught my attention when I was in my teens," she says. "It seemed like the most incredible sporting event. I was massively attracted to the fact that men and women could compete on equal terms. It was three months of solid competition. Physically, mentally and emotionally demanding. There wasn't an event like it. I wanted to do it from the moment I first read about it."
Her boat in the OSTAR, a solo slog from Plymouth to Rhode Island, was the same boat she was living on at the time, a 10-year old Oyster Lightwave 395.
Afterwards she became an associate member of the Artemis Academy, a well-organized apprenticeship for British professional offshore racers, which led to her doing the Mini Transat in 2011 and 2013, and then the Transat Jacques Vabre, in the Class 40 fleet, in 2015.
You can read up to 3 premium stories before you subscribe to Magzter GOLD
Log in, if you are already a subscriber
Get unlimited access to thousands of curated premium stories, newspapers and 5,000+ magazines
READ THE ENTIRE ISSUE
September 2020