DIY keelboat launching trailer
Practical Boat Owner
|
November 2020
Sam Longley designs and builds a slipway boat launching trailer
My daughter Sarah and I own a Squib sailing boat. It works like this – she sails it, I pay for it. Daughter rights, I'm told! It is called The Comfy Chair, which, Monty Python aficionados will know, is the torture for the little old lady in the Spanish Inquisition sketch. Sarah races The Comfy Chair at Stone Sailing Club with Edd, a friend of ours.
In the winter the boat is kept at Edd's house 300 yards from the club, accessed along a private, unmade road.
During the season we keep the boat on my mooring in the river Blackwater. Although the hull is coated with Copper- Tek (similar to Coppercoat but no longer sold in UK), Edd hauls the boat out at least every 3-4 weeks to jet wash the hull for racing.
To do this we have a launching trailer; to put our road trailer in the water would be inadvisable as the brakes and bearings etc would soon corrode. The problem is that our existing launching trailer is now rusting severely and is beyond repair, so I had to design and build a new one.
I feel that my design, being reasonably economic in its construction, may be of use to others. Many owners store their boats on the hard at yacht clubs and road trailers are not necessary, unless moving on to the highway.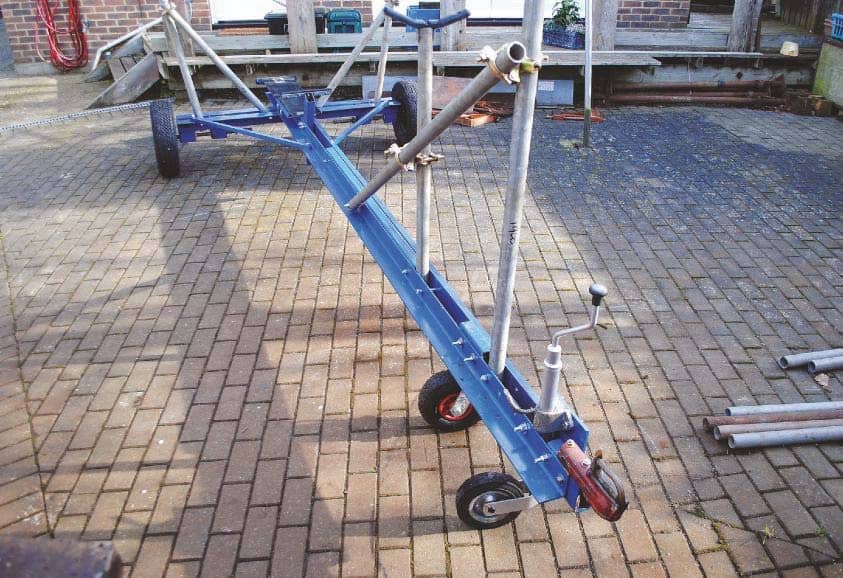 Designer trailer
For the initial design I drew up a list of requirements.
• I wanted to use angle iron for the main structural members. The original had single box sections and these just rusted from the inside out and could not be painted for protection.
• I also wanted to use bolted connections instead of welded joints. I have a welder, but by using bolts the trailer can be dismantled if we need to move elsewhere, or if we need to store it somewhere. Also, any parts that rust can be unbolted and changed.
• I decided to use galvanised parts where possible and I designed it to be as adjustable as possible, so this design may be of use to other owners.
• I used axles that can take both plastic beach wheels for launching and road wheels with bearings. When towing the boat down to Edd's house for the winter, road wheels will be a great help, but plastic wheels are obviously more suitable for immersion in water and will prevent the road wheels from corroding.
• I designed a strong, removable front wheel as well as a normal jockey wheel.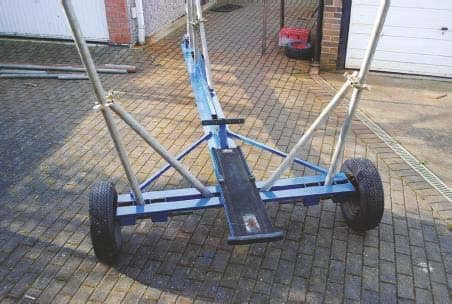 The strong wheel is specifically for recovering the boat. When dragging the boat out of the water the trailer is hooked to a length of rope and pulled through sand by the club tractor. A normal jockey wheel digs into the sand and gets easily bent. The jockey wheel is useful once the strong wheel is removed, though, so that when Edd tows the trailer down the unmade road (attached to his car) he has a jockey wheel for unhooking.
• I fitted a standard ball hitch to fit Edd's car and our club tractor and axles that can be changed if they get rusty. It's quite a list of desirables!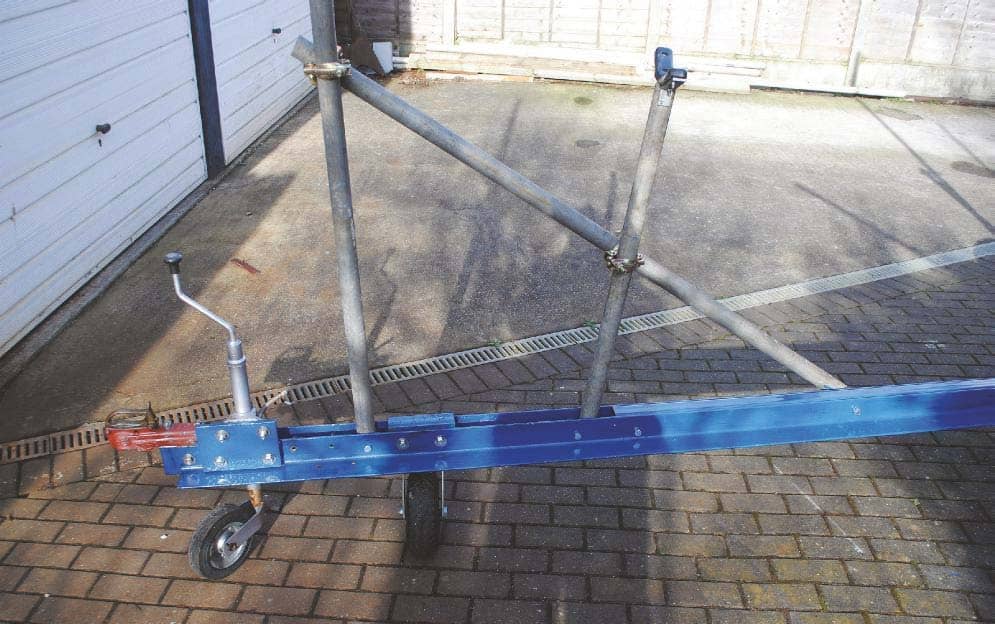 Materials
You can read up to 3 premium stories before you subscribe to Magzter GOLD
Log in, if you are already a subscriber
Get unlimited access to thousands of curated premium stories, newspapers and 5,000+ magazines
READ THE ENTIRE ISSUE
November 2020