10 Tips To Avoid Boat Restoration Pitfalls
Practical Boat Owner
|
December 2019
Drew Maglio owns up to his boat-buying mistakes, and has some valuable tips for anyone in the market for a new second-hand yacht
After years spent refitting motorboats my wife, Avery, and I decided to buy a yacht. We've been working on our 1987 Ericson 38-200 Walden for over a year now and have made many mistakes along the way. From a blistering hull to sinking dinghy, and costs that just kept spiralling… here are some of the lessons I've learned: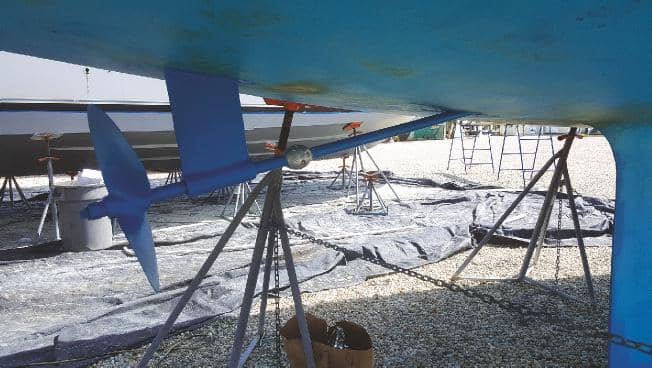 PRE-PURCHASE
1. Check the climate
It's always hard to resist buying a boat that is lying conveniently nearby, but my first recommendation, having bought a boat in South Florida, a region notorious for harsh ultra-violet (UV) index and corrosive saltwater – is to buy a boat from a temperate climate.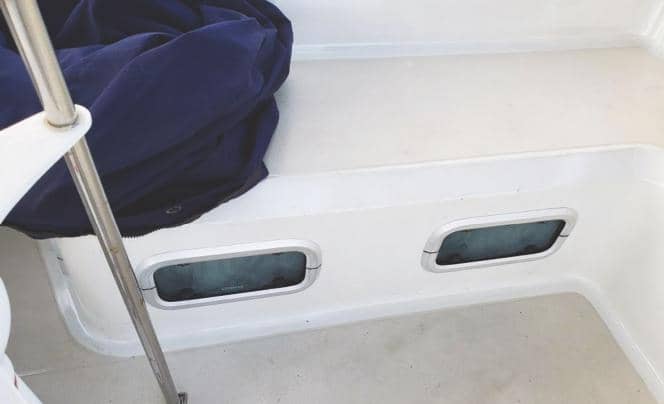 In the northern areas of the US, for instance, boats are used sparingly and stored away (usually under shrink wrap) for half of the year. In Florida, boats bake in the sun, causing gelcoat to oxidise and hatches and ports to craze, while plastic and leather bits become brittle and break.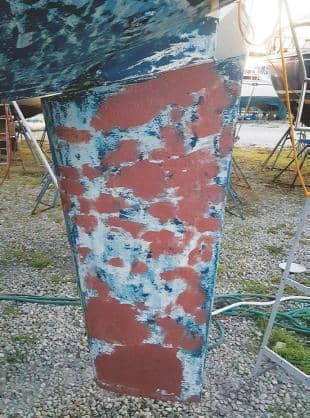 Additionally, the warm salt water is a breeding ground for osmotic blistering. Our boat had dozens of melon-sized blisters, most of which were missed by our surveyors.
Compounding matters, the warm brine fuels electrolysis which can erode underwater metals such as rudder and prop shafts, struts, and even propellers.
Suffice to say that, as a general rule, it's much better to buy a boat from a temperate climate as opposed to a tropical one. If you can find a desirable boat from a freshwater river or lake that is even better!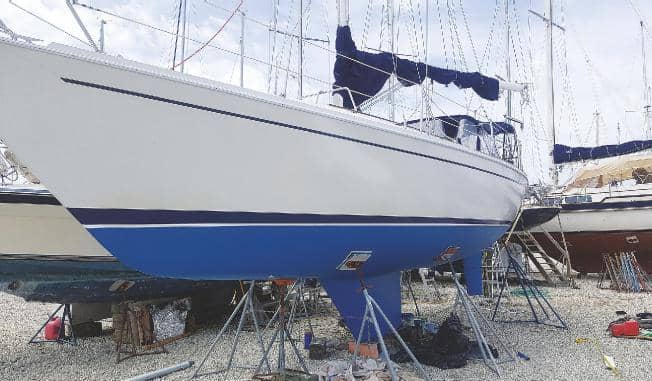 2. Buy as new as you can
While a fairly modern and adept design, which is notable for its speed and upwind sailing performance, our fin keel and spade rudder yacht is still 32 years old.
Despite being well-maintained by the previous owner of 21 years – which is one of the main reasons why we bought her in the first place – she was still an old boat and accordingly almost every inch of her was just that: old. Old tanks, plumbing, through-hull fittings, engine, sails, rigging, anchor and chain, bilge pumps, keel bolts, gelcoat... and so on.
While an attentive owner will replace what breaks along the way, what happens to items yet to be discovered or yet to break? Our 38ft boat whose sister ships have made many ocean crossings, was used as a day-sailer for most of her life.
Because of her light use, many questionable items such as the U-bolt style chainplates had yet to break. On our first passage one let go and we had to motor the rest of the way. That is just one example of why all things being equal, it is much better to buy a newer boat as opposed to an older one.
While fibreglass hulls may indeed last forever, almost everything else installed in them has a very finite life. When this lifespan is exceeded, they'll need to be completely rejuvenated: an unsettling proposition for all but the most capable of owners. Some items, such as old opening ports – of which our boat has nine – are too expensive to replace at over £150 each. Owners are then forced to repair leaking seals and make do as much as possible: a constant nuisance.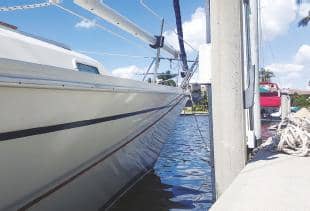 3. Check the topsides
Another difficult, albeit cosmetic, thing to remedy is a boat's topside finish. Over time, UV and chemical exposure will fade and discolour gelcoat, making it porous as it ages. A professional paint job can cost between $10,000 and $30,000 (£8,000 to £25,000) for a 35ft to 45ft yacht, and while a good two-part polyurethane paint job shines brilliantly for years, it's a big job for an amateur to achieve satisfactory results. If you care about your boat's appearance, a looming paint job must be considered while shopping for a new boat.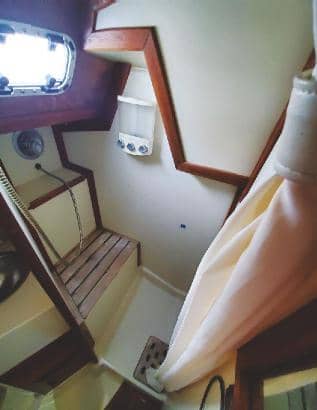 4. Buy small
For me, owning a yacht is about sharing sundowners and enjoying a simpler life on the water, not spending years in a dusty boatyard overhauling a boat's every nook and cranny.
If budget is a concern, opt for a newer, smaller boat over the larger classic yacht. You'll spend more time enjoying it, and less repairing complex systems found on older boats that are never as easy to fix.
Plus, you'll have much more money to spend because everything else, from mooring lines to sails, haul-out fees and insurance, is much cheaper!]
You can read up to 3 premium stories before you subscribe to Magzter GOLD
Log in, if you are already a subscriber
Get unlimited access to thousands of curated premium stories, newspapers and 5,000+ magazines
READ THE ENTIRE ISSUE
December 2019