SIRENA 88
Motor Boat & Yachting|July 2020
With its flagship, Sirena is taking on the semi-custom big boys. The 88 boasts presence, volume and a master suite to die for but is this enough in an arena packed with top-end talent?
Designing a big yacht is easier than a small one. Whether you're working on a waterline of 20ft or 200ft, people stay the same size. Headroom, beds, room to swing the family cat – it all needs to be incorporated somehow, and the less space you have, the tougher it is. So although the well-known urge of most boatyards to build ever larger craft is often explained in economic terms, it being easier to make a profit on a big boat than a little one, there is also the holy grail aspect to consider – the conviction that the design of the next model up will have none of the drawbacks of the previous one.
Nonsense, of course, but it does perhaps explain why most 85ft motor yachts look like scaled up versions of their 75ft predecessors, which bear a striking resemblance to the earlier 65ft model, itself eerily similar in profile to the 55… and so on.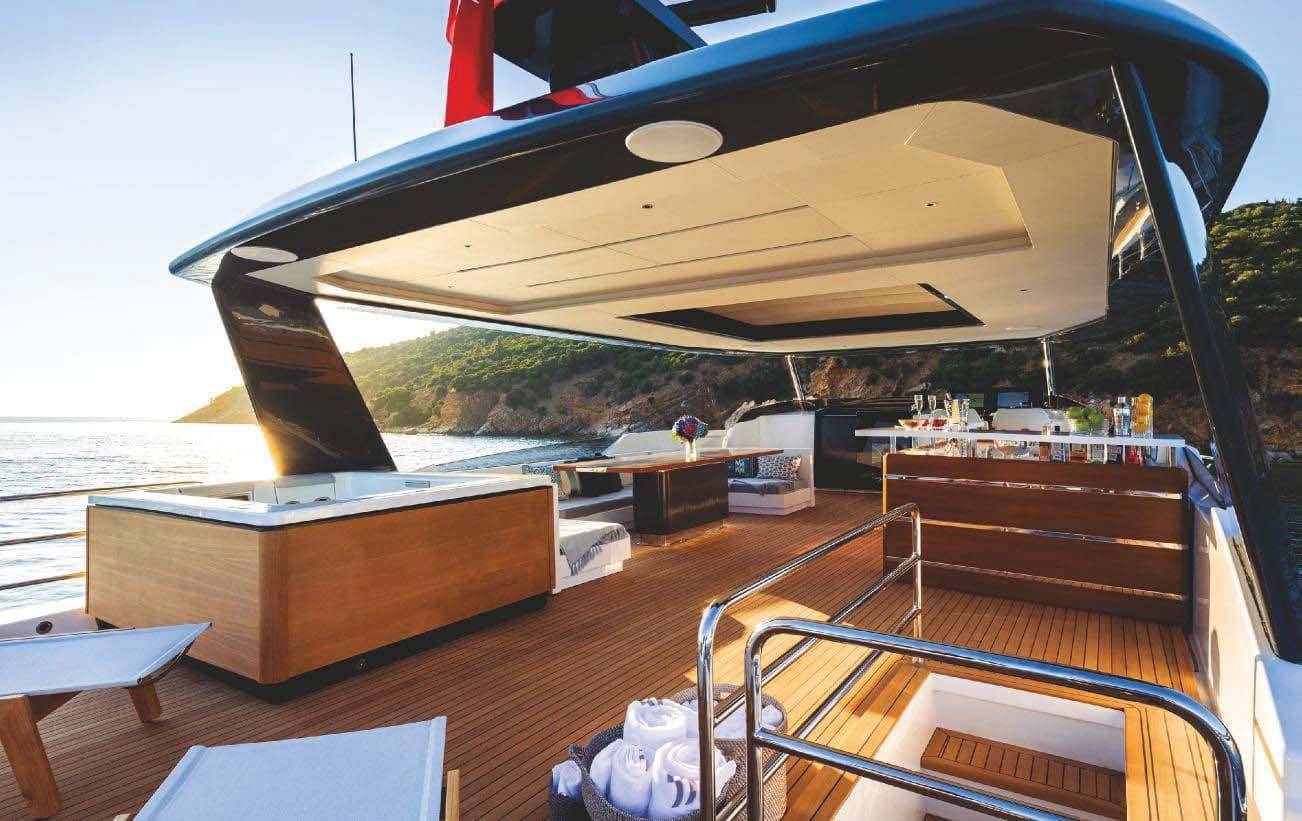 It's true that Sirena Yachts in Turkey does have smaller models in its range, but perhaps its formative experiences in contract-building the Magellano range for Azimut – a concept that couldn't see a preconception without ripping it up – has given the shipyard the confidence to do things its own way. The new 88 does not look like a scaled-up version of anything. In fact it seems to have been originally conceived as something a lot bigger and then scaled down, as if the designer had been set the task of squeezing all the assets of a superyacht into something that you could still happily anchor just off the beach. The renowned Buenos Aires naval architect German Frers was given the job. He has drawn a few superyachts in his time, and his studio has also created some elegant sailboats for Sirena Yachts' Euphoria brand. He set about designing an efficient semi-displacement hull for the new motor yacht, whose rounded underwater sections he then married to bold, slab-like topsides cut through with dramatic, rectangular windows, surmounted by the aggressive wedge shape of the superstructure. Finally, the whole edifice was topped by the narrow slit of the wheelhouse windscreen, which has the slightly sinister air of a gun emplacement. It is one of the more unusual motor yacht profiles of recent years. It certainly stands out. If you don't wish to turn heads every time you enter harbour, this is not the boat for you.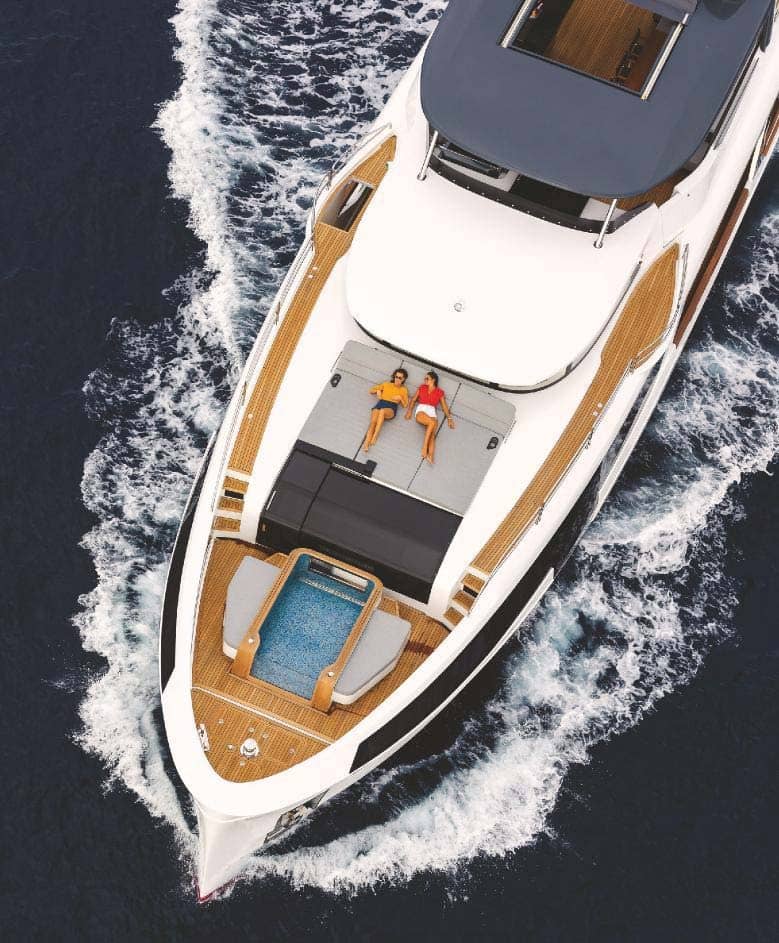 APPEARANCES CAN BE DECEIVING
You can read up to 3 premium stories before you subscribe to Magzter GOLD
Log in, if you are already a subscriber
Get unlimited access to thousands of curated premium stories and 5,000+ magazines
READ THE ENTIRE ISSUE
July 2020