Dag Pike hitches a ride on a 65ft Dutch steel cruiser to explore the glaciers and wildlife of the remote Svalbard archipelago
For most people cruising stops at about 60° north. Head further north and you are trespassing into unfamiliar territory. The temperature drops, the sun never sets, and at certain times of year eerie green lights appear in the sky. Nothing seems normal. The High Arctic seems to operate by a different set of rules. But here I am cruising close to 80° north, just 1,000 miles from the North Pole.

You know things are different when you step off the plane. It is still broad daylight at midnight and there are people strolling around the arrivals hall with rifles on their shoulders. Once you head outside the towns you are in polar bear country and carrying a rifle is mandatory. The only place you leave your gun outside is at the bank or the supermarket!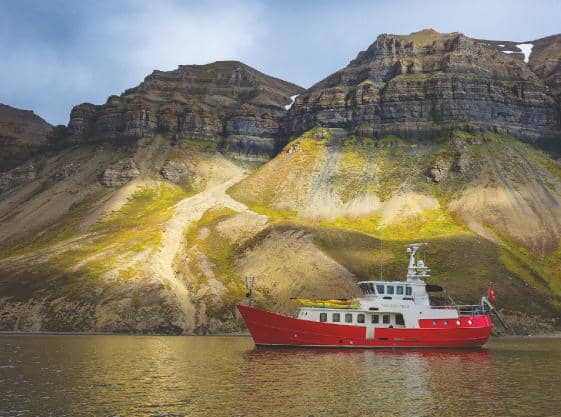 There is only one place in the world where you can cruise this far north without having to battle with ice. Svalbard is some 500 miles north of Norway and level with the top of Greenland but is blessed with warm currents from the tail end of the Gulf Stream.
This keeps the archipelago largely ice free during the summer months, opening up a magical cruising ground. Man has hardly touched this vast area so you are seeing nature in the raw – an awe-inspiring place of mountains, glaciers and fjords that penetrate deep into the heart of the country. The scale of the landscape is huge with even the shoreside mountains rising to over 2,000ft.
LAND OF THE POLAR BEAR
There are just three human settlements in this vast land, all on the west side and originally set up to exploit the large coal deposits that encouraged man to settle in this harsh environment. Today that industrial heritage has largely disappeared with the coal only used in the local power station. Tourism has taken its place but is a summer-only occupation, and during the long winter Svalbard literally shuts down as ice invades the fjords. For three months there is total darkness when the sun never appears above the horizon and temperatures drop down to -20°C. It doesn't sound like much of a cruising ground but believe me, from someone who has been cruising the world over, Svalbard is a very special place.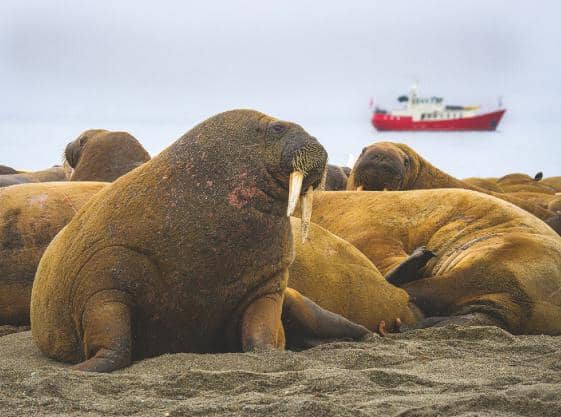 Continue Reading with Magzter GOLD
Log-in, if you are already a subscriber
Get unlimited access to thousands of curated premium stories and 5,000+ magazines
READ THE ENTIRE ISSUE
January 2020