When Life Falls Off A Cliff Edge
Classic Boat
|
September 2020
At the start of World War One, within days the yachting scene had collapsed, all racing was cancelled and cruising sailors faced a host of regulations and restrictions – sound familiar?
In 1914, initial rumours of political danger following the Archduke and his consort's assassination were firmly quashed. On 30 June, the coffins were carried through Metkovich's crowded silent streets, the Dalmatian town draped and shrouded in black crepe, before being transferred to the yacht Dalmart and thence to a warship. Flags drooped at half-mast, a foreboding of mourning still to come. Respectful sympathy to Austrian royalty was voiced in the British press, with the Times offering every Englishman's well wishes and prayers.
Back home the yachting scene remained vibrant, looking forward to a successful completion of the season, with the added excitement of the America's Cup. Shamrock IV was attracting all the headlines. Towards the end of July she was racing trials in Torbay against her Shamrock sister, with her designer, Charlie Nicholson, in close attendance. Sometimes he steamed alongside, noting every twist of her rig; at others he clambered about fearlessly, checking the masthead gear aloft or down on the bowsprit – on at least one occasion swinging out on the mainsheet to the boom end in a fresh breeze. She was altered from sloop to cutter for different races.
Everything was technical and exact. The designer was never satisfied being told how gear was standing; he had to see for himself. Meanwhile, crowds from their vantage points around Torbay had a marvellous view of the trials. At a municipal banquet in Torquay, Nicholson and Shamrock's famous Corinthian helmsman, William Burton, were presented with gold cigarette cases, and Thomas Lipton with a specially commissioned cup. Given these three wise men and their magnificent vessel, few thought Shamrock could be beaten in America this time round.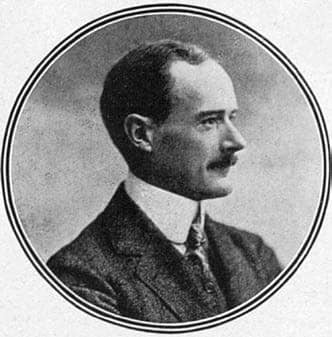 As July ended, Cowes was building up for a climactic regatta. At other major regattas over in Kiel and in Norway, the Emperor's Meteor and Herr Krupp's Germania had been fighting a battle royal. In the 15-Metre Class, British Pamela and Herr Ludwig Sander's German Paula III were also providing excellent sport, demonstrating exactly why the International Rule had been created. All were soon to head for the Isle of Wight. Meanwhile, Britannia had been showing her paces upon the Clyde. Everything augured well for a magnificent Cowes Week. The King had offered a glittering gold cup for the Squadron, and the German Emperor another for yachts over 80 tons. Scrubbing and painting were in full swing in the local boatyards. The big steam yachts had started to gather.
By 4 August it was War. Within days the whole yachting scene had fallen off a cliff edge and the season was dead. Racing was being cancelled everywhere, while cruising sailors quickly encountered a host of regulations, restrictions and refusals to proceed.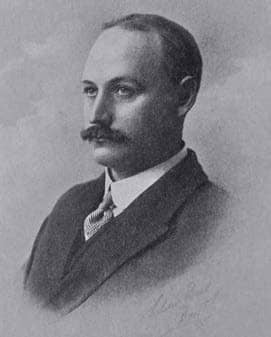 You can read up to 3 premium stories before you subscribe to Magzter GOLD
Log in, if you are already a subscriber
Get unlimited access to thousands of curated premium stories, newspapers and 5,000+ magazines
READ THE ENTIRE ISSUE
September 2020