THE RADICAL PROTOTYPE
Classic Boat
|
November 2020
Now back on the water, the original, aviation-engineered Atalanta was a pioneer of mass production
In 1952, Fairey Marine built a 22ft (6.7m) cruising boat, by splitting an Uffa Fox-designed Swordfish dinghy longitudinally, then widening and lengthening it. Simple accommodation was provided in two cabins, one for'd of the cockpit and one aft. Additional space was created using a tent over the cockpit. The boat was designed by Alan Vines, a Fairey Aviation employee and keen sailor, and was called Sujanwiz after his three daughters – Susan, Jane and Elizabeth. Sujanwiz sailed very well, cruised extensively and crossed the Channel. Susan recently commented that "She was a fast and exciting boat, but extremely wet!"
The Vines family often visited Uffa Fox in Cowes. Between them, they hatched a plan to persuade Fairey to develop the design into a 24ft (7.3m) cruiser. Fairey agreed and they built a prototype with twin retractable keels in 1954, named Atalanta after the last flying boat built by Fairey Aviation.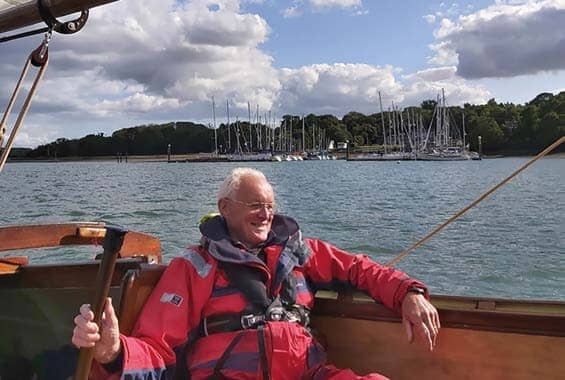 INNOVATIVE DESIGN
The design was radical, combining as it had the precision aviation engineering and manufacturing experience of Fairey Aviation, the inspiration of Alan Vines and the design expertise of Uffa Fox. The design of Atalanta remains unique. A lightweight semi-planing hull form, with full bows to lift the bow in waves, and flat run aft. Atalanta in full cruising mode weighs barely one and a half tonnes. The centre cockpit keeps weight away from the stern and forms a large social space between the two cabins. The vertical whipstaff tiller uses very little space. The twin, side-by-side lifting keels allow easy passage between them, hinging on large-diameter bolts with simple lifting arrangements and well-engineered clamping plates to prevent movement at sea, while allowing them to ride-up on grounding. Accommodation is for four adults in two cabins, or for six with the optional cockpit tent. The roll-edged deck moulding provided great strength with little weight, reducing windage while maintaining headroom.
Hull construction utilised the methodology developed by Fairey Aviation (one quirk of this was that almost all the boat plans were drawn on paper headed 'Fairey Aviation'). Three 1/8in (3mm) layers of Agba veneers were glued and laid up over a plug and then baked under pressure for 30 minutes. The resultant mouldings, one for the hull and one for the deck, were light and immensely strong, particularly when joined to form the cigar-shaped shell. Few internal ribs and stringers are needed and there are only two bulkheads, one at either end of the cockpit.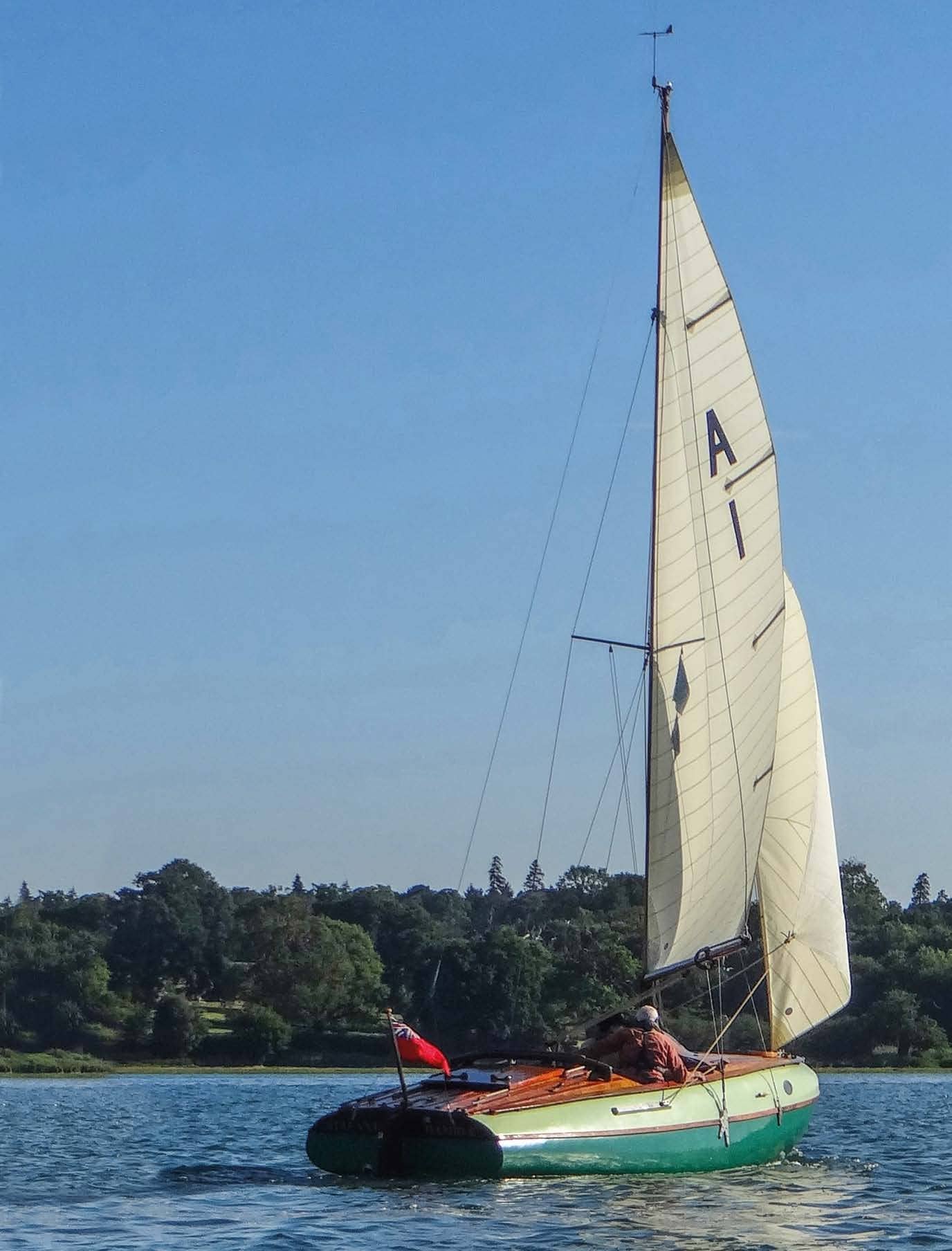 The really impressive design feature is the main bulkhead between the for'd end of the cockpit and the fore cabin. This bulkhead is 4in (102mm) thick. It carries the mast heel on deck and slopes aft to support the keels at its base, with shroud plates around it on the hull. The stresses of the rig and the keels are carried in this one central area.
Atalanta was sailed hard in the Solent throughout 1955 and her performance confirmed the predictions made by Uffa Fox and Alan Vines, that a dinghy-style, light-displacement design, could be extended safely to the larger cruiser and have a number of advantages over heavier boats.
Although Atalanta was successful, she was deemed to be on the small side as a family cruiser, and subsequent production boats – the Atalanta class – were 2ft (0.6m) longer and had increased internal volume, while retaining all of the novel design features.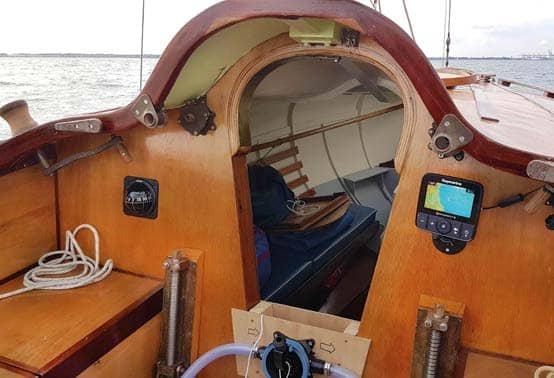 ATALANTA'S FIRST 60 YEARS
You can read up to 3 premium stories before you subscribe to Magzter GOLD
Log in, if you are already a subscriber
Get unlimited access to thousands of curated premium stories, newspapers and 5,000+ magazines
READ THE ENTIRE ISSUE
November 2020