LUKE CHAPTER 9
Classic Boat
|
September 2020
Pellew is Luke Powell's 9th pilot cutter replica, and his biggest... by far
Pellew is the ninth pilot cutter to be built by Luke Powell in the past quarter of a century, but what sets her apart from the others is her size. With a hull length of 68ft (20.7m) she is significantly longer than the 46ft (14m) Agnes, the biggest of the previous eight. But it is in displacement terms that she really stands out: at 74 tonnes, she is triple the size.
The previous boats were based on Isles of Scilly pilot cutters, whereas Pellew is a replica of the Vincent, a Falmouth pilot cutter. The Scilly boats were generally smaller than their Falmouth cousins, which often carried as many as eight pilots. One thing they have in common is that no original boats of either type survive today.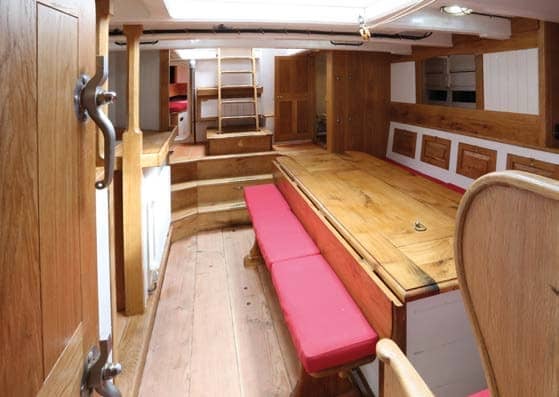 The Vincent was built with a hull length of 55ft (16.8m) by Richard and Hugh Hocking at Stonehouse, Plymouth in 1852. Her first owners were William, John and Joseph Vincent, from a family of pilots based in St Mawes. According to Merchant Shipping records, in 1877 her hull was lengthened to 68ft, by cutting it in half and inserting a new mid-section. "Lengthening boats in that way was quite common practice, and with cargo vessels it was quite straightforward," said Luke. "But with a boat like a pilot cutter, the drag of the keel, the changing midship sections and the shape of the sheer would have made it very complicated. It could be that they just scrapped the original boat and built a new bigger one, but claimed they had lengthened the original boat to avoid paying the 50 guineas fee to register a new one. But no one today could prove it one way or the other."
In 1887, Vincent was sold for £450 to the Falmouth District Pilot Boat Association, formed to pool the assets and income of the port's pilots in the face of declining mercantile trade. By the early 20th century she was based in Falmouth and no longer owned by the Vincent family, but continued to work in her original role until 1922 – one of the last Falmouth sailing pilot cutters to do so. She then became a houseboat, until she was broken up at Freshwater Boatyard, St Mawes in the early 1930s. Some of her remains, including the companionway hatch, part of her boom, and her beaching legs, were incorporated into a house built soon afterwards near St Mawes.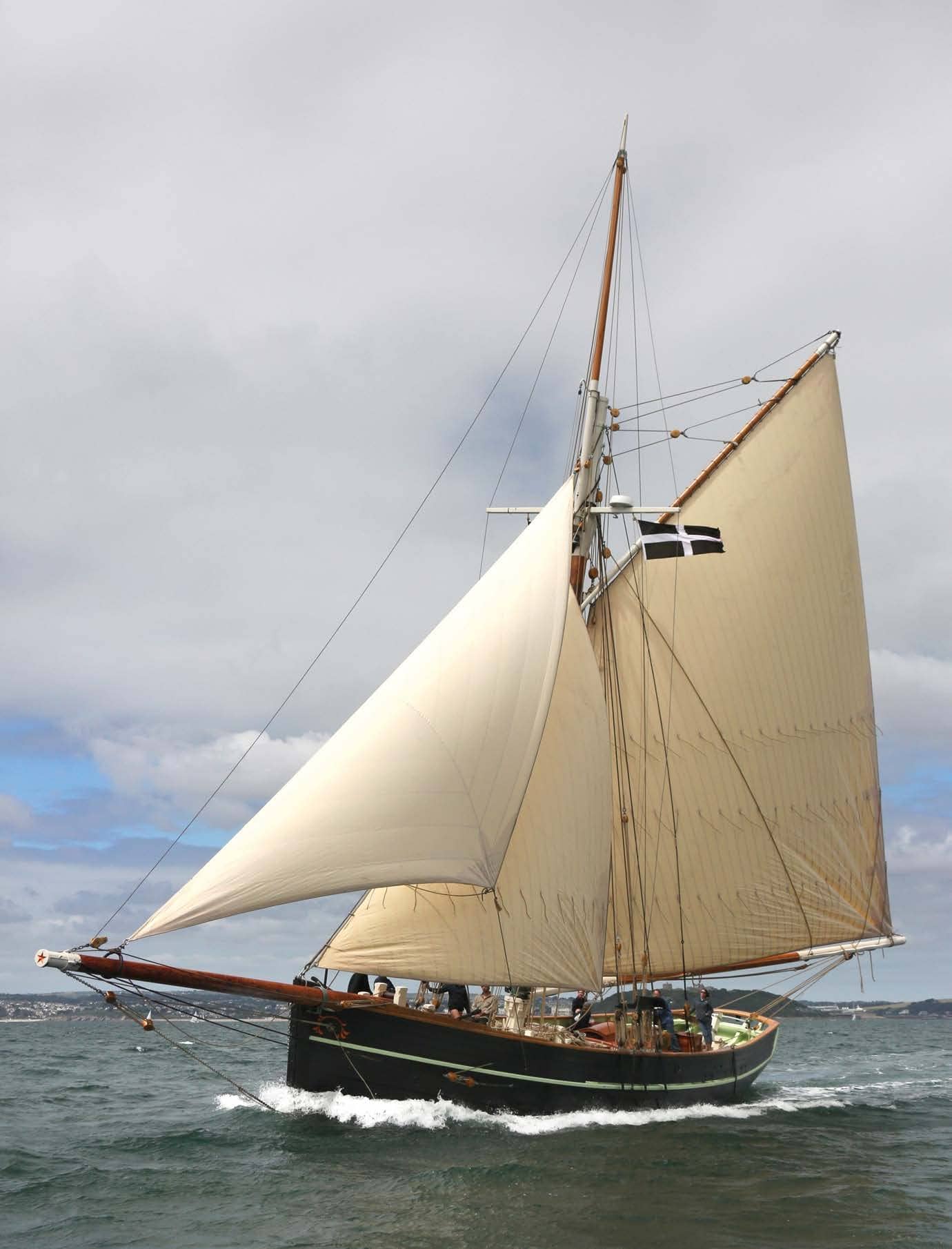 Luke built Agnes, his third Scillies boat, in 2003 for an American owner. "She was the ultimate Scillies pilot cutter," Luke told me, "and if I was going to progress my ambitions at that time, then the next boat I would have built would have been a big Falmouth pilot cutter." But potential clients seemed to want boats of around 44ft (13.4m), so that is what he built. When Agnes came on the market in 2005, Luke decided to buy her back and return her to the UK to live aboard. When it became apparent the banking crisis was hindering boatbuilding projects, he and his wife Joanna decided to put Agnes to work chartering. They have been doing so ever since.
During all this, Luke kept discovering more about Falmouth pilot cutters, partly by accident and partly by actively looking. It started when Alf Jenkins (a Scillonian man with great knowledge of the islands' history) showed him a photo of a 1:12 scale half-model of one. Alf didn't know where the model was but several years later it turned up. Some time before, Frankie Peters, the last of the Peters family to build boats at Freshwater, had found it in a loft. He then passed it on to designer Percy Dalton, and from there it came into the hands of Cornish gig builder Ralph Bird. "It was a model of the original 55ft Vincent," said Luke, "and it was the only existing DNA of a Falmouth pilot cutter." Despite Ralph's reluctance, Luke was eventually able to take the lines off the model, and over time he built up a collection of old photos of Falmouth pilot cutters. The final and fundamental piece in the jigsaw that allowed Luke to begin the new project was meeting Brian Pain, done through mutual friends in Faversham, where he had once lived and worked.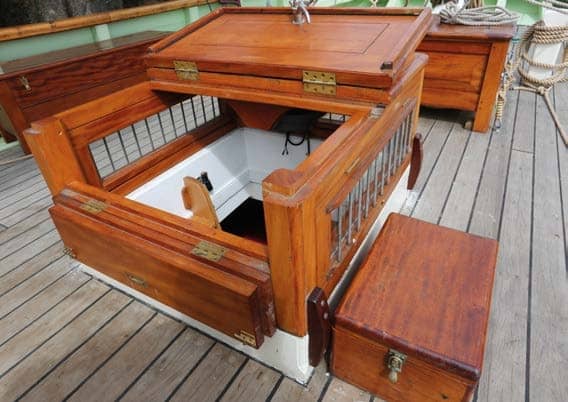 COMBINING PASSIONS
You can read up to 3 premium stories before you subscribe to Magzter GOLD
Log in, if you are already a subscriber
Get unlimited access to thousands of curated premium stories, newspapers and 5,000+ magazines
READ THE ENTIRE ISSUE
September 2020