ILLINGWORTH & PRIMROSE DESIGN TEAM
Classic Boat
|
November 2020
John Illingworth and Angus Primrose enjoyed a long and fruitful partnership and between them around 1,000 of their designs were built
Yacht design offices come in many shapes and sizes. Some comprise one 'solo' designer. Some feature a lead designer backed up by a team of draughtsmen – who often branch out to design under their own names once they've mastered their trade. And then there are the famous 'duos', such as Sparkman and Stephens or Illingworth and Primrose.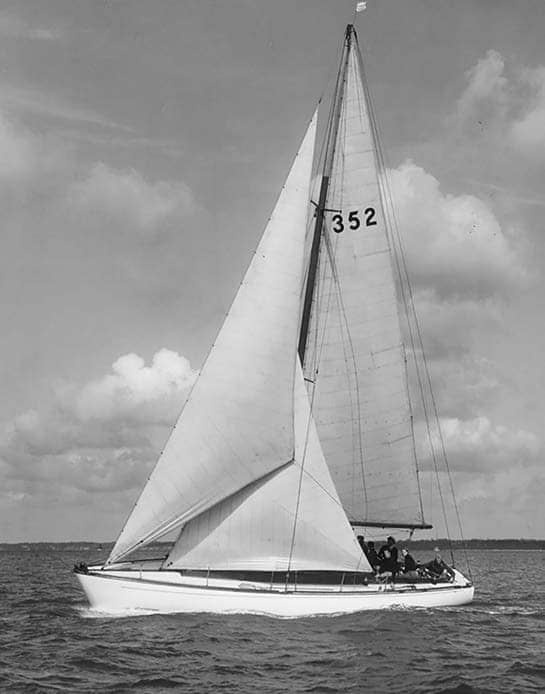 John Illingworth often collaborated with other designers before buying a yacht building company and then teaming up with Angus Primrose. Together they produced a series of groundbreaking designs before Illingworth retired, leaving Primrose to continue on his own and move into the world of GRP production boats. Between them they designed around 1,000 yachts that were built. In the process they trained several youngsters (such as John Sharp, Colin Silvester and Bill Dixon) who later set up their own successful design businesses.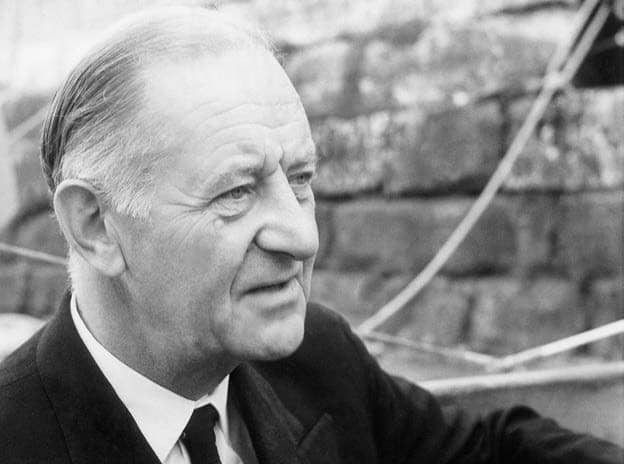 John Illingworth (1903-1980) was a giant of post-war ocean racing. He added impetus to offshore competition in Britain, raised the standard of racing and wrote the classic sailing books Offshore, Further Offshore and The Malham Story. He also designed to the rating rules, helped inaugurate the Admirals Cup, galvanised French yacht production, helped invent overseas races (Sydney-Hobart, Giraglia etc) and showed that small yachts could be raced offshore as successfully as big ones.
In his early years, Illingworth served in the Royal Navy and the end of World War II found him in Australia organising repairs to the British Pacific Fleet. Then, sailing his Barber-designed 35ft (10.7m) Rani – he joined several yachts on a cruise to Tasmania, suggesting this be turned into a race, and thus winning the inaugural Sydney- Hobart. Illingworth raced Rani through a Force 9 southerly buster, and to this day she's the smallest boat to take line honours on this 630-mile demolition derby. Illingworth became known in Australia as the father of modern ocean racing.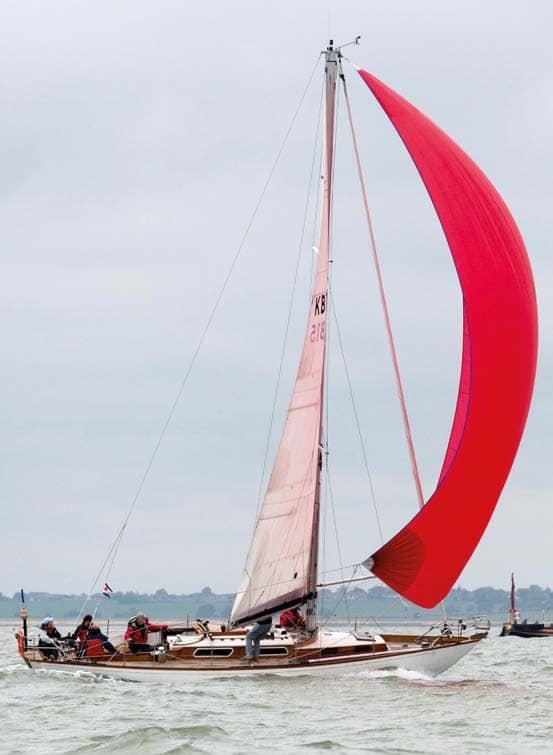 After returning to the UK, Illingworth launched the 37ft 8in (11.5m) yacht that made his name: Myth of Malham. Laurent Giles (designer of his 1937 Maid of Malham) drew Myth's lines to Illingworth's own revolutionary specification. In a radical departure from the norms of the day, he specified light displacement and short overhangs. Myth defied convention, featuring a near vertical stem, truncated transom, flat decks with a hint of reverse sheer, high freeboard, high ballast ratio and, above all, a masthead cutter rig (with a large headsail area) – all considered outrageous in 1947. Some called Myth 'an ugly little boat'. Today we're used to boats with minimal overhangs and towering freeboard, but in those days Myth looked extraordinary, bordering on weird.
However, Illingworth had the last laugh. Myth swept the board and won the Fastnet in 1947 and 1949. Then – when Illingworth helped invent the Admiral's Cup in 1957 – she was part of the victorious British team.
In 1948 Illingworth became Commodore of the Royal Ocean Racing Club (RORC) and cooperated with Laurent Giles again – this time on the design of the RNSA 24 (its LWL). His own Minx of Malham became class champion. Then he helped found the Junior Offshore Group (JOG) in 1950, becoming its first president. JOG was originally open to smaller boats with an LWL between 16ft (4.9m) and 20ft (6.1m), offering offshore racing to a new breed of intrepid sailors.
In the early 50s, Illingworth bought Aeromarine and built his Tiger Moth design in 1952, followed by the legendary Wista – one of his Tiger V series (7.3m). Wista then won the overall JOG championship in 1954, showing that short overhangs worked well on a 24-footer; JOG still awards the Wista trophy in her memory. Following the Tigers, Illingworth and Aeromarine went bigger, building his 9.76m Mouse of Malham (1955) and the 12.8m Artica ll (1956) – both attractive and successful yawls.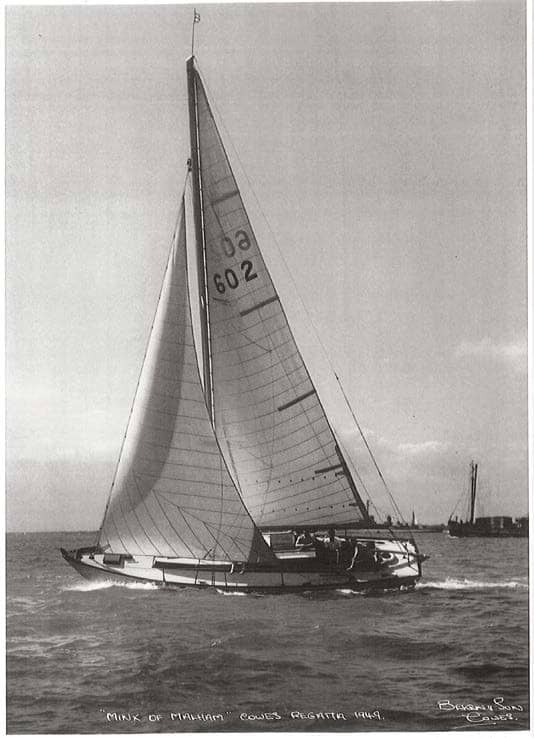 NEW TEAM
Then it all changed in 1958 when Illingworth teamed upwith the considerably younger Angus Primrose (1926- 1980) before selling Aeromarine and opening their design office.
Primrose had started designing when he was 15. While still at school he entered a 14ft (4.3m) hard chine daysailer in a Yachting World design competition – and won. As a result, a potential client contacted him and, having got over the surprise of having to deal with a schoolboy, duly bought the plans. So Primrose pocketed his first design fee.
You can read up to 3 premium stories before you subscribe to Magzter GOLD
Log in, if you are already a subscriber
Get unlimited access to thousands of curated premium stories, newspapers and 5,000+ magazines
READ THE ENTIRE ISSUE
November 2020