1930S-STYLE COMMUTE TO WORK
Classic Boat
|
September 2020
After some serious restoration it is hoped that Scout will motor on into the next century
In the early part of the 20th century, it was fashionable for wealthy American businessmen to travel, on a daily or weekly basis, between their country homes and their city offices through inland waterways. The vessels on which they did so were typically fast, luxurious, narrow, sleek and stylish and, not surprisingly, they became known as commuter boats. It was not uncommon for a businessman to leave home every morning in his dressing gown and then use the voyage time to prepare for work by shaving, dressing and having breakfast on board. New York was a popular place for such commuter boats, which typically travelled between various parts of Long Island Sound and Wall Street, but this is the story of one that was almost certainly originally used on the Great Lakes.
Cormar was designed by Walter McInnis of Eldridge- McInnis and built by Defoe Boat & Motor Works in Bay City, Michigan in 1930. Walter McInnis served an apprenticeship with Thomas F McManus, who specialised in designing American fishing schooners. He then worked as a draughtsman at George Lawley & Son in Neponset, Massachusetts until 1926. He then went into partnership with Albert E Eldredge, who had been vice-president and general manager of Lawley's. Their firm produced designs for hundreds of motor cruisers as well as 13 out of 15 US Coast Guard classes designed between 1932 and 1950, and – often in conjunction with John G Alden – large numbers of military vessels in the Second World War. He retired in 1976 at the age of 83.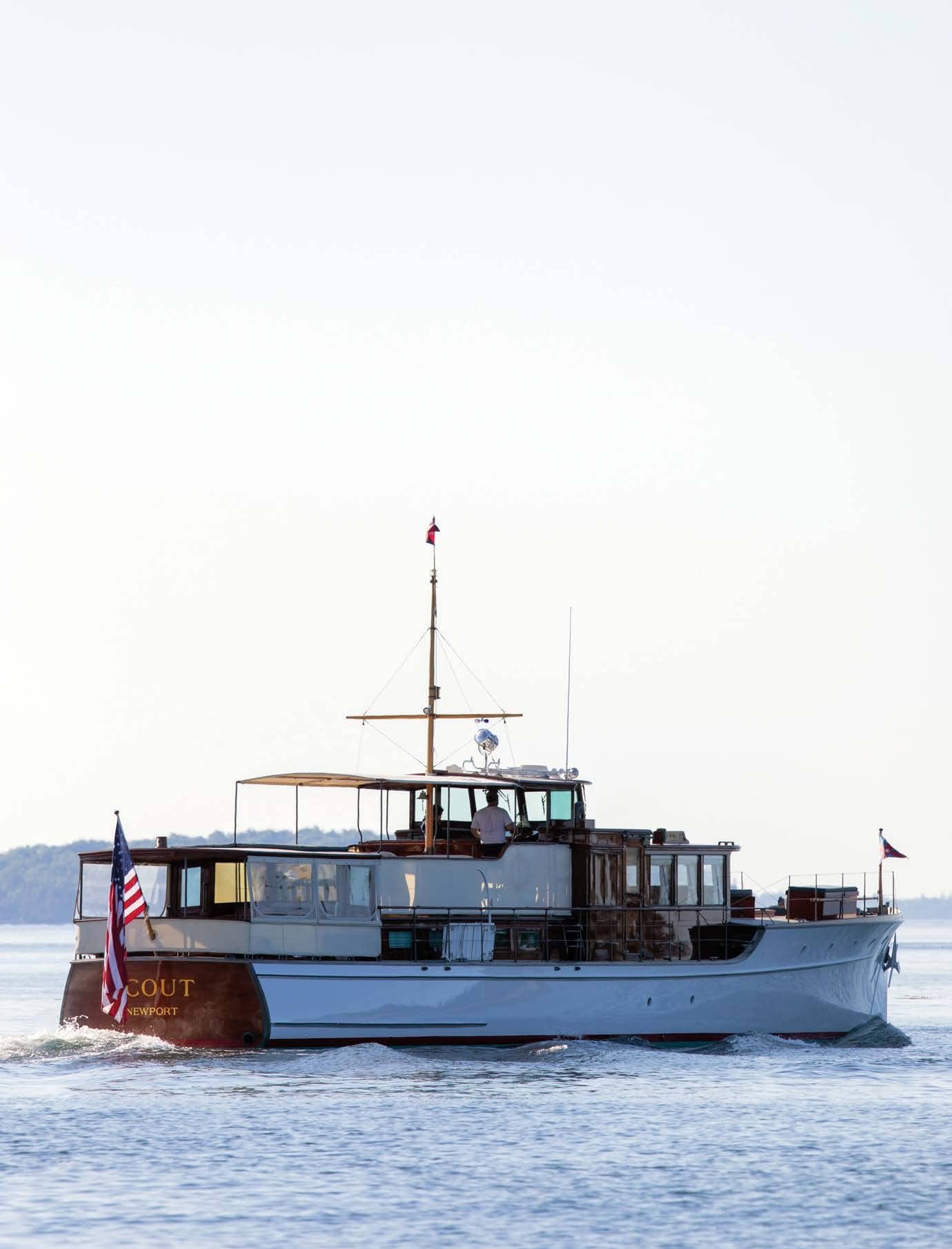 Harry J Defoe started his working life as a school teacher, but built boats in his spare time. In 1905, at the age of 30, he left the teaching profession and formed Defoe Boat & Motor Works, in partnership with his brother Frederick Defoe (a New York lawyer) and his brother-in-law George H Whitehouse (a fish wholesaler). The company built a variety of vessels over the years, including fishing boats, kit boats and military craft during both world wars. In the mid-1920s, they started to concentrate on pleasure yachts; perhaps the most famous of these was Lenore, built-in 1931, a year after Cormar. She later became John F Kennedy's presidential yacht and was renamed Honey Fitz. The company's workforce peaked at about 4,000 in the Second World War, when they were building vessels as big as 309ft (94.2m) steam turbine destroyers. Harry J Defoe continued to actively work until his death in 1957 at the age of 81. His sons, and later a grandson, took over the company, but in 1976 it closed.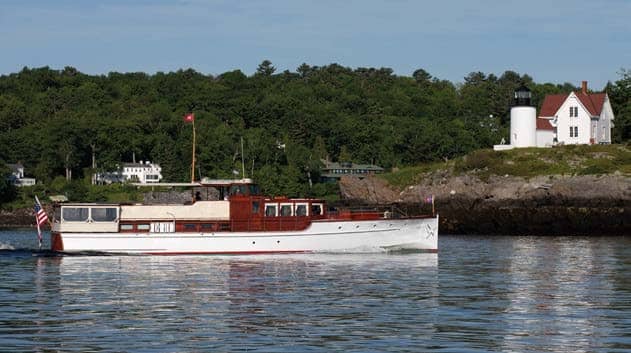 Cormar's first owner was RE Klages, who is thought to have commuted along the river systems of Toledo, Ohio. He sold her in 1935. Since then she has had seven subsequent owners, including, during the Second World War and until 1949, the California-based Lang Transportation Company, although it is not known whether she ever went that far west. It is known, however, that she has been kept in Newport, Rhode Island and New York Harbour at various times.
You can read up to 3 premium stories before you subscribe to Magzter GOLD
Log in, if you are already a subscriber
Get unlimited access to thousands of curated premium stories, newspapers and 5,000+ magazines
READ THE ENTIRE ISSUE
September 2020