150 years of the THAMES SAILING CLUB
Classic Boat
|
November 2020
The formation of TSC represented something of a social revolution in Victorian Britain as the rising middle class started to enjoy the sport of kings
'This Club is established to encourage the sailing of small boats on the Thames...'
With that simple statement in its first yearbook, Thames Sailing Club (TSC) set out its cleara intent – one it has pursued for 150 years.
The club has often been a trailblazer. In 1870 yachting was largely a rich man's pursuit, in large yachts in exclusive clubs on the coast or estuary. But a growing middle class now had more money for pleasure and, just as important, more leisure time to go with it. They still had to work for a living and rarely had second homes on the coast, but in the growing Thameside suburbs, they had a conveniently close river and could commission boats to fit their budget.
So, when that group of gentlemen gathered to launch TSC that year, they represented (although they would not have seen it that way) part of a social revolution – the transformation of Victorian Britain. Surbiton, once known as the Queen of the Suburbs, was a fitting place to see the rising middle-class bring a sport of kings and nobility to wider society.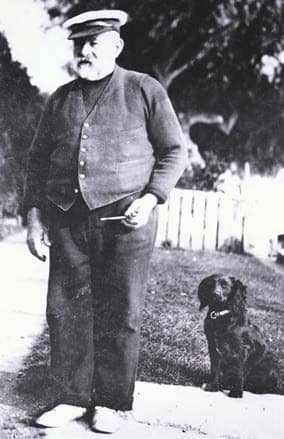 Downriver the Royal Canoe Club was formed in 1866, but TSC is Britain's oldest surviving river sailing club and one of the oldest sailing clubs in Britain. At that time small sailing boats were most often regarded in somewhat patronising terms by journals such as The Yachtsman, but that mattered little to the founders, who just wanted to get out on the water and race.
As 1898 book The House on Sport, talking about Thames sailing, put it: "When and wherever half-a-dozen Englishmen are brought together by the pursuit of a favourite pastime, one may be sure it will not be long before the spirit of rivalry possesses their souls…" More prosaically, the inherent limitations of river sailing – there's only so much fun to be had going up and down the same narrow stretch of water – inevitably led to racing to keep it interesting.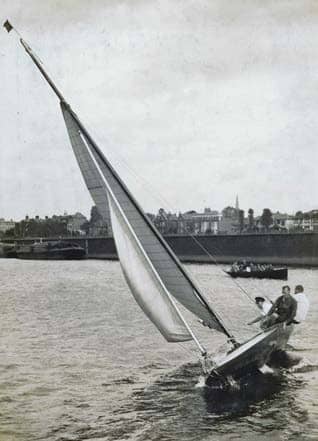 So it was that the founders constructed a clubhouse in Surbiton, still looking very similar today, alongside their sail sheds. Their first race was actually in March 1871, which, as Hunt's Yachting Magazine reported, "came off with great success". Nine yachts entered, raising their sails and starting, as was common then, from alongside the hard. The 18ft (5.5m) Amy won but the club's oldest artefact is the compass – now firmly screwed into the club's mantlepiece - presented as 2nd prize to the 15ft (4.6m) Reckless.
Within a year the club had 50 members sailing a mixed bag of boats. It was a few years before others followed: Thames Valley SC (now defunct) at Hampton in 1876; Thames United SC (now Laleham SC) in 1883 at Egham; Upper Thames SC at Bourne End in 1884; and Tamesis Club at Kingston in 1885.
Racing rules and rating were immature and orientated to the big boats of the more moneyed elite in the coastal yacht clubs and it's fair to say though that river sailing clubs were a driver of the growth of dinghy sailing in design, rules and organisation.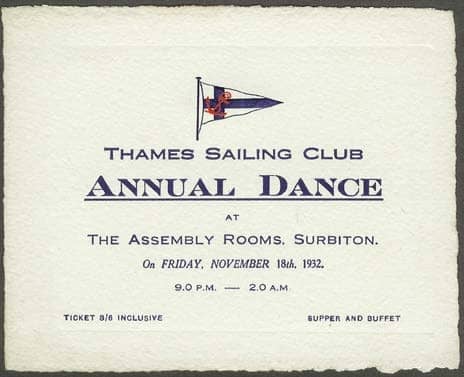 Regardless, the more yachts, large or small, that raced, then the greater the need for common rules and rating. However, when the RYA's predecessor, the Yacht Racing Association (YRA) was formed in 1875, it was initially of limited value to the river racers. The early rule (later dropped) that members should be owners or former owners of 10 tons or over set the tone.
So, in 1888 TSC banded together with several other upriver clubs to form the Sailing Boat Association (SBA), to organise small boat racing on the Thames. In the words of its founding resolution, it was consciously "formed on the lines of the YRA", but the SBA handbook noted the YRA "did not legislate for small boat classes".
You can read up to 3 premium stories before you subscribe to Magzter GOLD
Log in, if you are already a subscriber
Get unlimited access to thousands of curated premium stories, newspapers and 5,000+ magazines
READ THE ENTIRE ISSUE
November 2020