Superbike-Adventure-Touring
xBhp
|
December - January 2020
We met a rider from Australia going around some of the harshest terrains of Asia on a GSX-R600 with knobby tyres!
THE world is vast and the expanse of it is sometimes beyond comprehension. We are trying our best to see as much of it as possible but it is inevitable that we are going to miss out on a big chunk of it. We have been touring on motorcycles for a long time now and the motorcycles that we have used for that purpose have rarely been… suitable… for that purpose.
A roadtrip around India on a Fireblade, then on an R1, and then 20,000 km around Australia on a Panigale 1299 and a Ninja H2. Many might call it absurd and many are fascinated by the thought. Regardless of that, we found another person doing something similar. Ashim, from Australia, is travelling on a Suzuki GSX-R600… with knobby tyres… somewhat knobby anyway.
The last time we saw a motorcycle that combined these two features, superbike attributes and off-road-ey stuff, was the Ducati Terracorsa and this is probably the second one. His bike wasn't the only quirk about this person. More than that, it was his social media handle… 7Days1Shower. That alone is enough to make it clear that Ashim has been travelling and that too for a long time.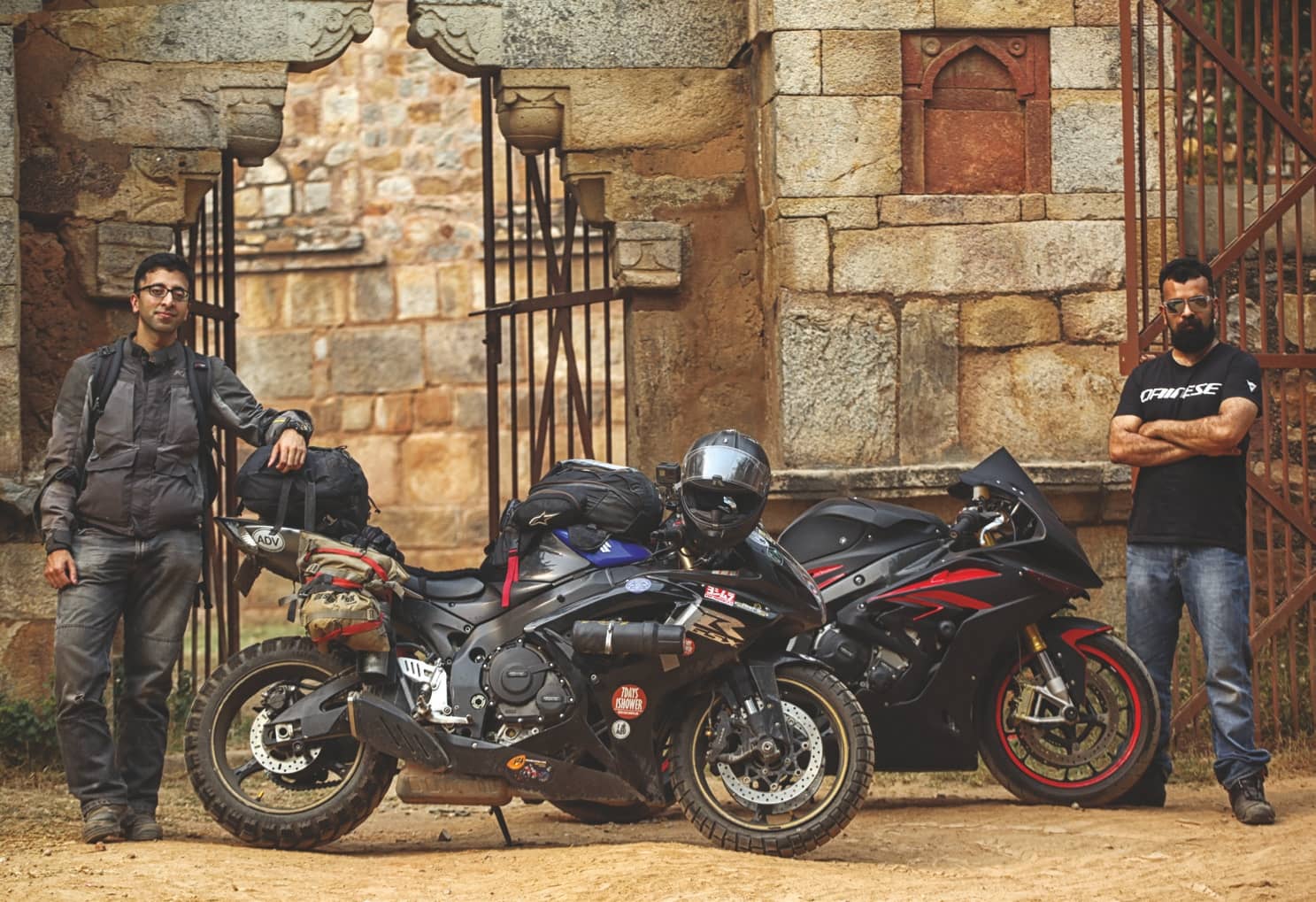 This interesting choice of motorcycle for a roadtrip like this demands a solid reason. And Ashim gave us one. He told us that this is his first motorcycle. There goes the learning curve! It has served as his weekend bike and he has done a lot of track days on it too. He has crashed on this motorcycle too and he believes that once that happens, one does not care if the motorcycle looks pretty or not. He started travelling around the same time and that is how he started using a trackbred GSX-R600 for touring.
About the roadtrip, he told us that he started from Vladivostok, a far east port city in Russia. Then he rode through the Siberian region and across Mongolia. He also told us that his might be the only sportbike (or second) to have crossed Mongolia. Then he went back into Russia and rode towards Kazakhstan, Kyrgyzstan, Tajikistan and all the way to the Afghan border. From there on, he rode along the Wakhan Corridor, back to Kyrgyzstan, China, and Pakistan, before landing here in India.
You can read up to 3 premium stories before you subscribe to Magzter GOLD
Log in, if you are already a subscriber
Get unlimited access to thousands of curated premium stories, newspapers and 5,000+ magazines
READ THE ENTIRE ISSUE
December - January 2020