PORTRAITS OF PATRIOTS
xBhpJune - July 2020
Mixing his passion of painting and riding, Hutnash Verma is doing his bit in paying respects to the fallen soldiers
"OUR flag does not fly because the wind moves it, it flies with the last breath of each soldier who died protecting it."
The valiant warriors who take a blood oath to protect the Motherland are not the ones to hesitate when their pledge requires sacrifice. The soldiers of the Indian armed forces are an entirely different breed, their countless sacrifices a thundering testimony to the unwavering loyalty towards their land and people.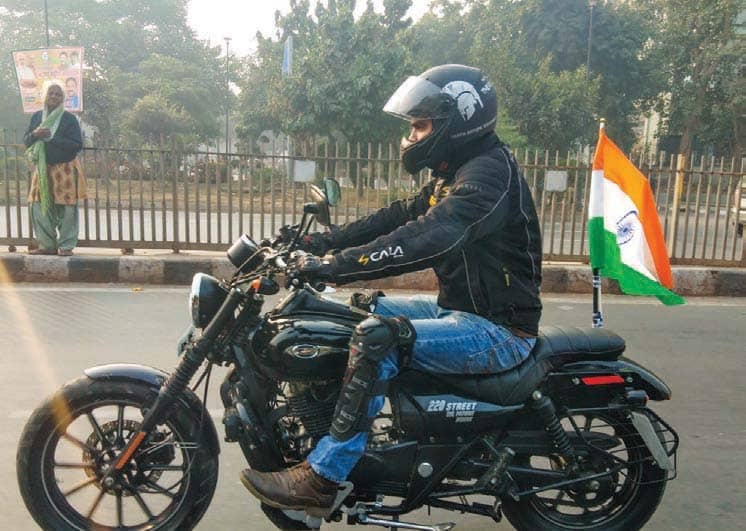 They dedicate their lives to protecting their nation's sovereignty and the freedom of the people, and ensuring their safety even if it means suffering harsh weather conditions, braving landmines and gunfire, and at times even facing backlash from citizens.
These people, rightly bestowed with the title 'patriots', are every country's most valuable asset. During the times when India cowered under the British, it was the warcry of the freedom fighters that got us our independence, and post-independence, it was the lionhearted armed forces that kept the enemies back. These are the people who willingly laid down their lives just to see the tricolor fly high. They deserve every bit of respect and a tribute to parallel their contribution.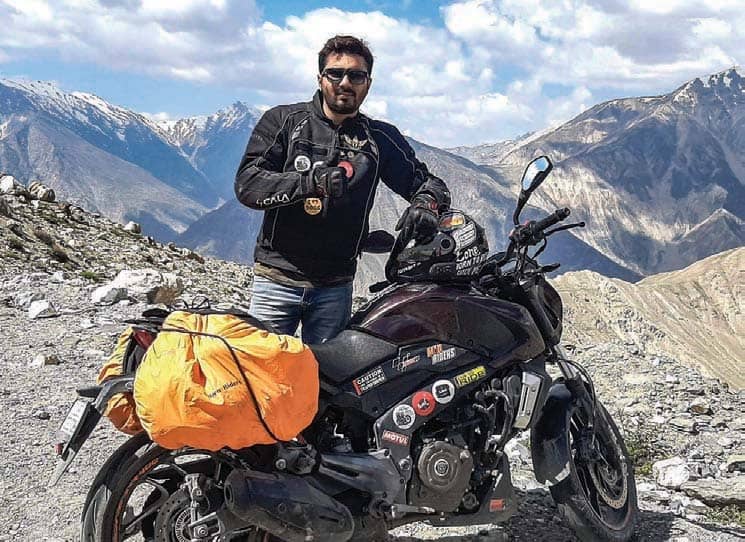 It is not an easy feat given all that they've done for the country, but one man has come quite close to it. We are talking about Hutansh Verma, a motorcyclist and an artist who limns the portraits of fallen soldiers. And post that, he himself delivers those portraits to the family of the soldier regardless of their location. His task is not an easy one but he is passionate towards paying respect to the fallen via the means of his art and via motorcycling. And so, here's his story.
You can read up to 3 premium stories before you subscribe to Magzter GOLD
Log in, if you are already a subscriber
Get unlimited access to thousands of curated premium stories, newspapers and 5,000+ magazines
READ THE ENTIRE ISSUE
June - July 2020