OF MOTORCYCLES, MOUNTAINS, AND 'MUSTANG'
xBhpJune - July 2020
A roadtrip to the fabled Mustang Valley with an unlikely companion in RC 390
This Mustang madness started back in November 2017 at my Chennai-BhutanSikkim-Chennai ride of 7,500 km. And all thanks to my elder brother Santanu Banerjee. His Mustang stories had me enamoured. Credit also goes to another very good friend of mine, Arunabh Majumdar who was on his Tri-Nation Trans Himalayan Scooter Run 2017 where he did Mustang with a Honda Navi scooter.
Day 0 - I had to get the bike serviced and express service wasn't an option this time so I had to leave the bike for a day to pick it up on the next one. Not the way I wanted things to go since I had to start the next day but that was just how it was.
I got back home, went off to bed, and in the middle of the sleep I woke up getting a call from a very good friend of mine, Shaan Nazeem. He wanted to ride somewhere before he joined his work back at Kuwait and had a plan for Pokhara, Nepal. It was 10 pm and I posted a Facebook status asking about a Mustang with an RC390. In the next hour, I got at least 7 to 8 calls from different riders across the country asking me not to do it on the RC390.
Now the plan was that Shaan will start one day before and I will join him somewhere near Lucknow as he was riding a Pulsar 180 and was planning to cover a lesser distance in a day, but fate had another twist and my bike was not ready till the first afternoon. So, I got my bike fixed and got some new shoes for my Optimus. And this is how the Mustang dream started.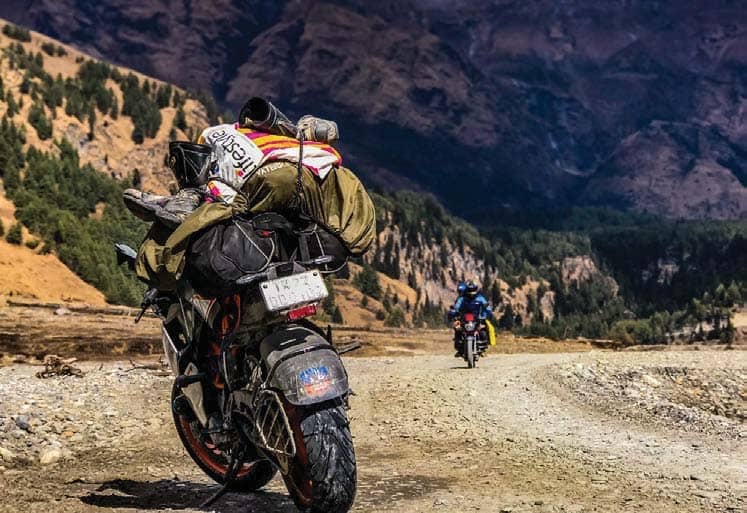 Day 1 - Chennai to Siddipet - 773 km
4:30 am and we still hadn't started and I was late by an hour. Finally, around 5 am Optimus and I rolled for the dream! Just as I started feeling good, I went over a huge bump in front of my house and the laptop bag fell down as I had tied it along with the tent. There was some grip issue. Then, came to my mind the Via Terra claw and 2 straps on the top so I used them to tie the bag up. It worked well for the entire ride!
The first two days were not that entertaining as it was plain highways. So I took Chennai - Hyderabad - Nagpur - Lucknow - Gorakhpur route to enter Nepal. The road conditions till Siddipet were super. Stopped at a few places for some clicks and a breather. Finally reached Siddipet by 6 pm.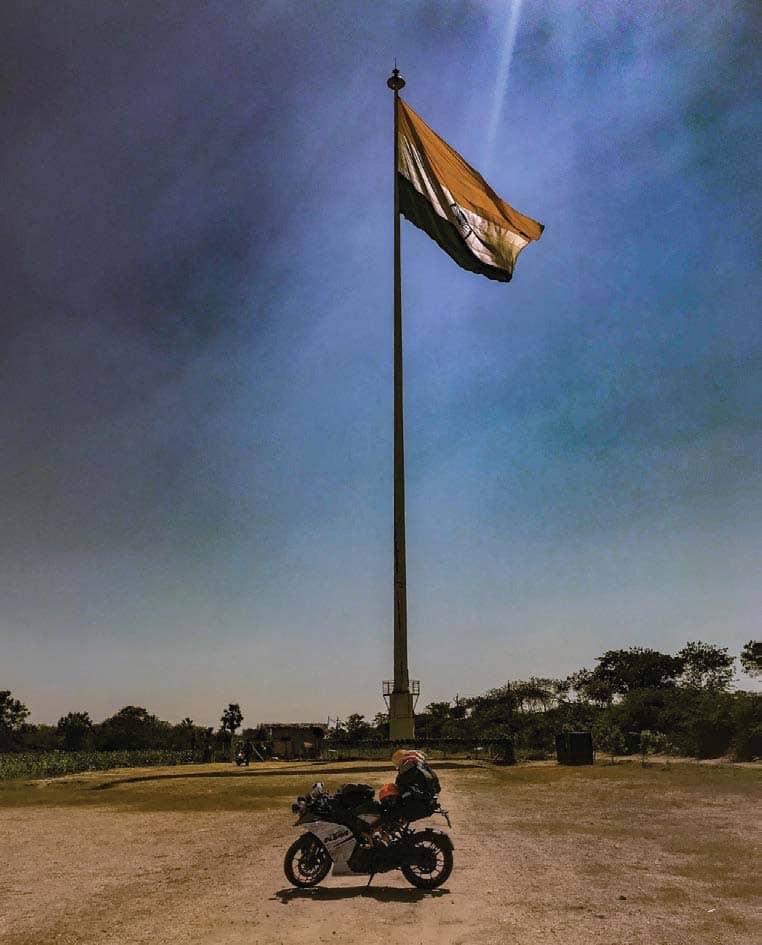 Now came a big time screw up, I had booked Hotel Akshaya Siddipet but due to some errors, the app booked Hotel Akshaya Karimnagar which was around 100 km more from where I was. I called up Make My Trip and, as usual, no help was provided from them. With INR 1600 gone to waste, I eventually got a room at Hotel Akshaya Siddipet.
The manager was kind enough to give me some discounts as everything happened in front of him. Freshened up and went outside in search of food and found a good hotel and ordered biryani. I had no idea it would be so spicy that my tongue would burn. Hungry me with a burnt tongue went back to the hotel ending the day with unpleasant memories. End of a not so good day one.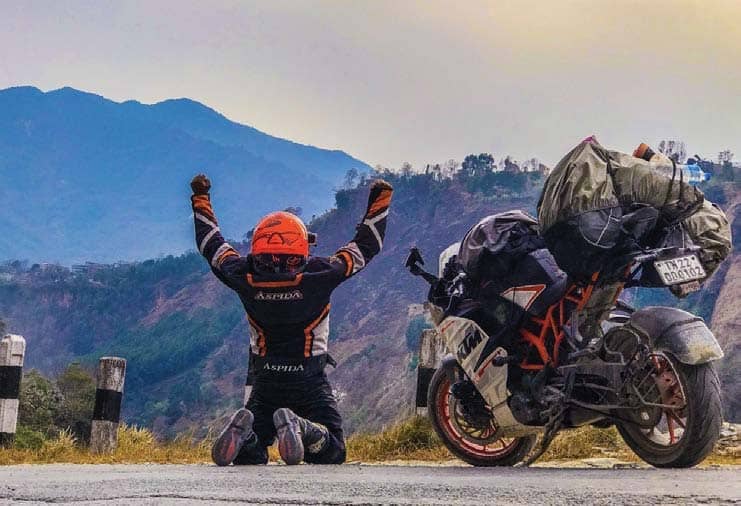 Day 2 - Siddipet to Chhindwara - 581 km
The second day commenced with a delayed start. Google Maps was showing me a straight route to Nagpur through plain highways but me being a mad wanderer took a detour through a single lane road. I was finally passing through some scenic route with villages and forest on both sides. I started taking a lot of breaks as the photographer inside me started to kick in.
I started the journey back on the road. Stopped for lunch at a local Dhaba, something I hadn't done in years. After devouring the best egg curry I've had in a while, I had a quick chat with the owner of the Dhaba asking about the road conditions and this guy was very happy to provide all kinds of information. It was 4:35 pm on watch and I reached Nagpur. I still had to cover 390 km for the day. And winter's early sunset was making it worse.
You can read up to 3 premium stories before you subscribe to Magzter GOLD
Log in, if you are already a subscriber
Get unlimited access to thousands of curated premium stories, newspapers and 5,000+ magazines
READ THE ENTIRE ISSUE
June - July 2020