E-Bike Vs The World
xBhp|December - January 2020
We review the Lectro Townmaster, Hero's e-bike meant to take on the ICE-world
THE electric eel produces up to 860 volts to shock those in its vicinity. The Hero Lectro Townmaster, on the other hand, produces 250 watts to help you breeze past the traffic as you shock them into submission with your bicycle!
The Townmaster, as the name suggests, is built to rule city roads. To make your commute a pleasure as you zip, zap and zoom across on this little e-bike. Be it to your neighbourhood grocery store for fresh veggies or to your office for stale ideas from your boss!
So how does this battery-powered urban warrior stack up against conventional modes of commuting to work?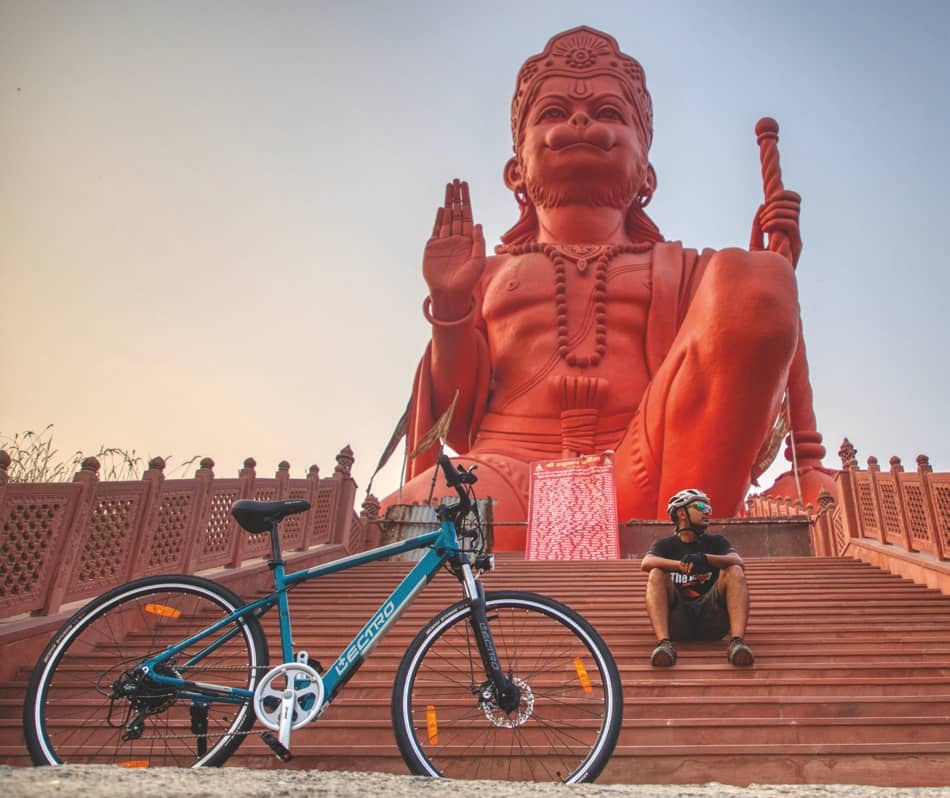 E-BIKE VS THE WORLD!
I hopped onto the bike and immediately pitted it against the world I know. The course was familiar, the same route I had navigated from home to work for 3 years. Every pothole and bottleneck on the road are on a first-name basis with me!
A 17 km route from Delhi to Gurgaon during rush hour takes over an hour by car, 50 minutes by metro (including to and fro the station) and 35 minutes by motorcycle. What about the Lectro?
The Delhi Metro trains hit 80 km/h as you hustle homewards, the Lectro can just manage 25 km/h. That is the speed it is limited to by Indian regulations for a low-speed electric two-wheeler.
You can listen to music and enjoy the AC in your car, but you are going to be cooped up in there for what feels like years. The Townmaster, on the other hand, will find plenty of gaps to penetrate.
Which motorcyclist hasn't sat in frustration at a traffic signal, sweat dripping down, the engine heat making it a blast furnace and the riding gear giving you the feel of a sauna! On an E-Bike, you enjoy the wind in your shorts and tee!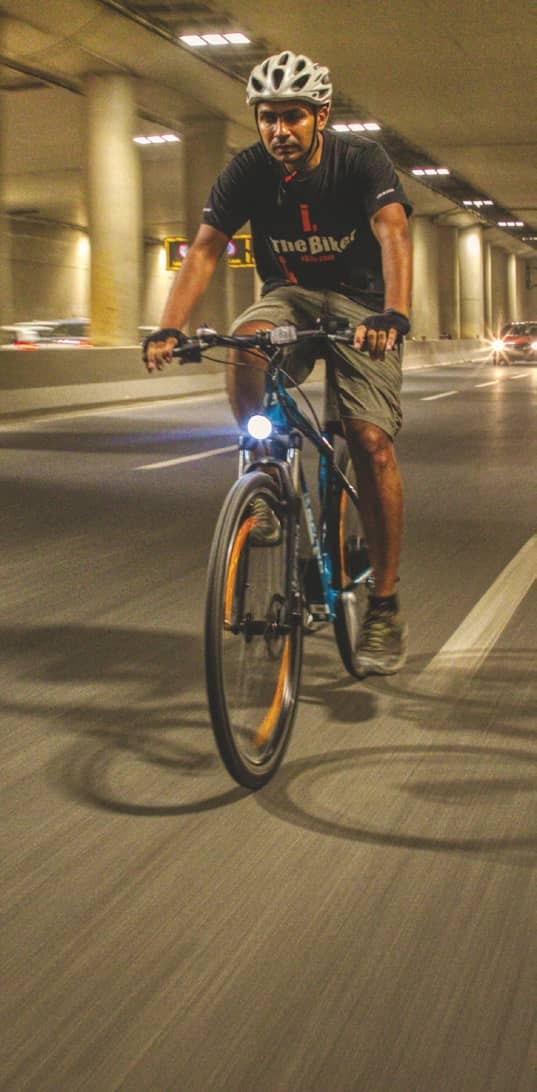 TO PEDAL OR NOT TO PEDAL!
As I sat astride the Townmaster, I was foxed whether I should pedal or not!
There are three modes for use. Pedal it like a regular cycle. Pedalec mode, in which you pedal and get power assist from the inbuilt motor. The third is the 'twist & go' mode, where you twist the throttle and don't pedal. What I call the Activa mode because it feels exactly like that!
The pedal mode is a no go. At roughly 20 kg, the Lectro isn't a svelte cycle to power solely on leg strength. Especially as it employs a 7-speed Tourney derailleur at the rear, not one of the slickest gearboxes around!
You can read up to 3 premium stories before you subscribe to Magzter GOLD
Log in, if you are already a subscriber
Get unlimited access to thousands of curated premium stories and 5,000+ magazines
READ THE ENTIRE ISSUE
December - January 2020