Wish Upon A Spa
Nothing can fully prepare you for the challenge of driving a Formula 1 car, as evo's Adam Towler finds out – at Spa-Francorchamps, on race weekend
WHY DON'T YOU DRIVE IT AT SPA?'
SKREECH! Needle jars against vinyl; my world lurches to a halt on its axis.
'We're supporting Formula One Management,' adds Tour de Force's boss Matt Faulks, 'putting on demo laps on the Saturday after qualifying. How cool would that be – your first drive of an F1 car, at Spa, in front of the F1 paddock!' I stare at Faulks in silence for an embarrassingly long period, expecting any moment to hear the words, 'Nah, only joking.' But they never come.
Earlier today I'd felt as green as Henri Pescarolo's crash helmet as the pitlane exit at Snetterton turned into a boating lake and rain curtailed any running. In fact, I'd secretly been thrilled when Faulks finally threw in the towel. No relief has been replaced by a mixture of terror and hyper-elation. Spa. F1 car. Quali-day crowds. This is ridiculous; I've never even driven a single-seater before…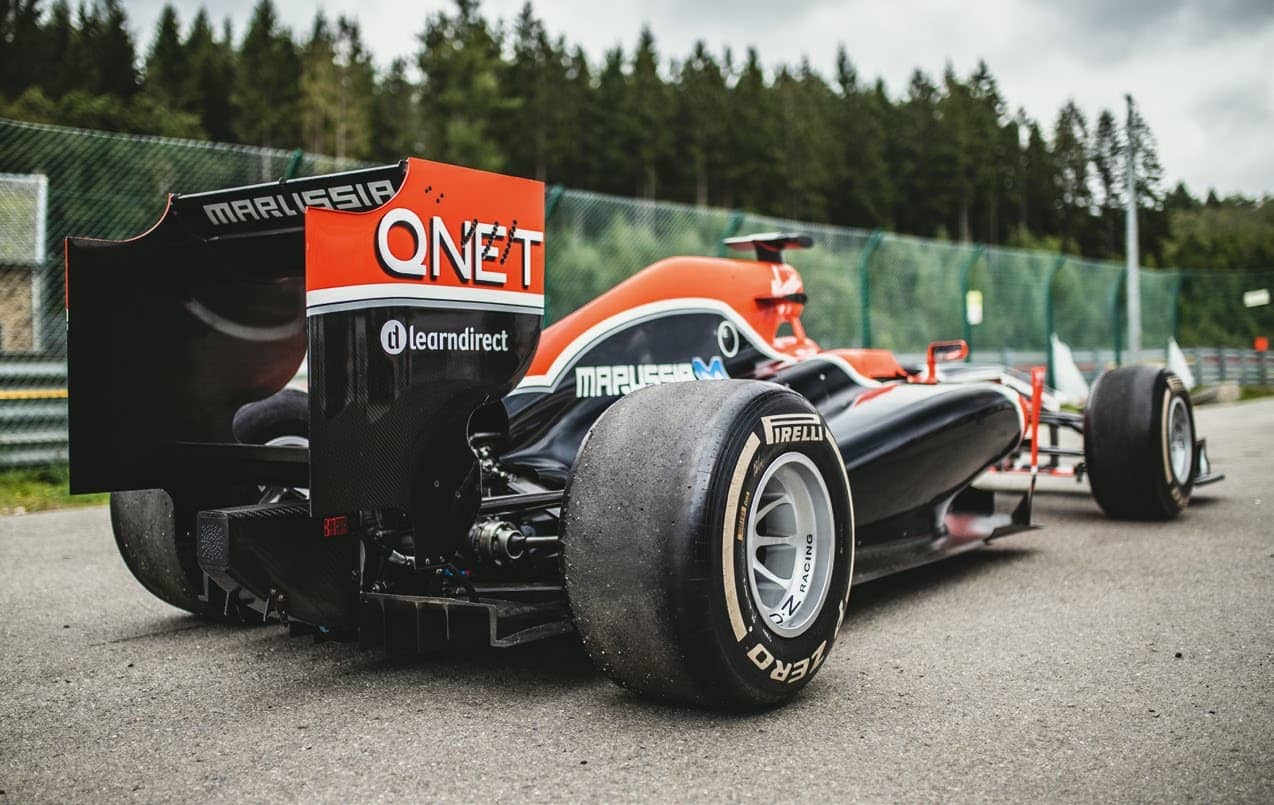 It's only a few days later that I'm sitting snug within the impossibly tight confines of the 2011 Marussia Virgin Racing MVR02, chassis 001, once the mount of Messrs Glock and D'Ambrosio, like a bag of expanding foam hardens around my spine to form my new 'seat'. 'Stig', my newly assigned number one mechanic, is diligently checking the clearances down in the foot box, while the heat, as the congealing foam cures, makes me feel like I've just wet myself. But this isn't just an MVR-02, it's also a 'TDF1' – a specific re-engineering, for a new purpose.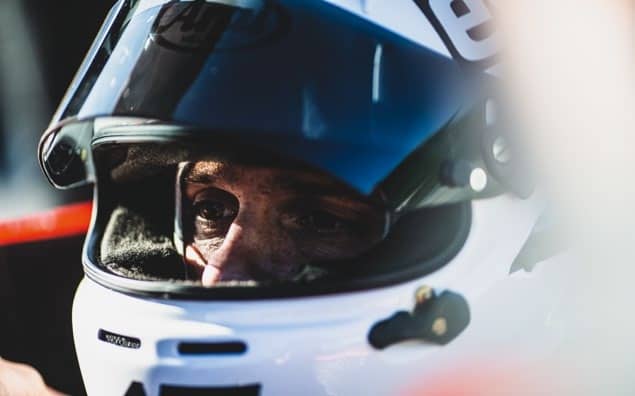 When we visited TDF's Bedfordshire HQ, we were amazed by this small but fascinating company that specializes in the recommissioning, running and development of modern classics and contemporary F1 cars, and the car I alluded to in the final paragraph of that piece was our first sight of the TDF1 project. This 2011 MVR-02 is the first of three Marussia Virgin Racing chassis the team will convert, followed by two C31 Saubers from the same year.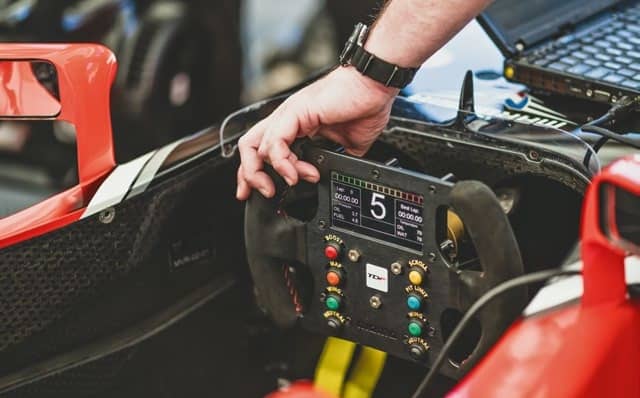 'One of the key bits of feedback we had from our customers – the guys running original-spec F1 cars – was not just about costs, but about availability,' Faulks tells me. 'Take the Minardi [M198 – Cosworth V10 from 1998] we own. After every run, it goes through a re-prep process, and it has to do that because of the heat cycles and various factors, not just engine and gearbox but safety-critical items as well. It's very difficult with original-spec '90s/noughties F1 cars to learn them, and develop as a driver – almost impossible because running them for more than 200 to 300km a year is very, very difficult and the costs very large.'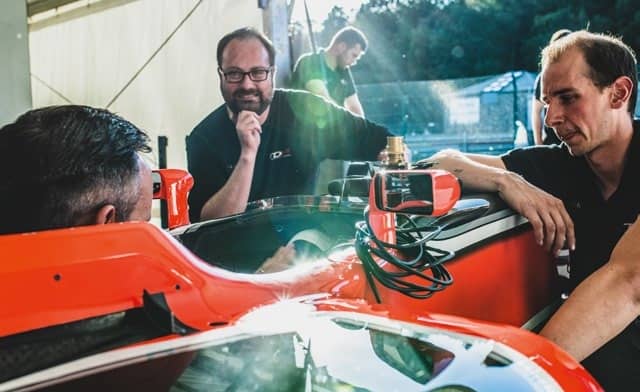 It's not just post-run maintenance that boggles the mind; it takes three-and-a-half hours to merely attempt a start on the Minardi, for example, during which you need to slowly heat all its fluids, grapple with very high-pressure air and hydraulic systems that can cut a person in two if there's so much as a pinhole somewhere, and constantly fiddle with an ancient laptop to convince the car's systems that all is within parameters for an engine start. TDF is entirely capable of doing this, but it doesn't come cheap, and as an owner, using the car has to be carefully planned in advance and supported by enough personnel. A single day of fun could cost you tens of thousands of dollars.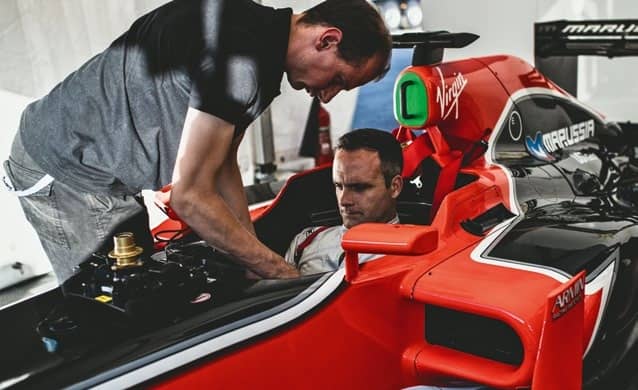 The team's response is TDF1. The front wing, tub, and crash structure are the same as the MVR-02's, as is the floor, engine cover – all external surfaces in fact, including the rear wing (and working DRS). 'We have removed some of the short-lived components that were pared down for weight,' says Faulks. 'For example, we don't run a carbon-composite steering column, but a conventional steel one instead, manufactured specifically for this car and which fits exactly the same and has the same crash-load paths. In doing so, we've removed an item that's extremely expensive to service, make repairs on, and has a very short life. There are various things like that where we've sacrificed 500g, 750g, maybe a kilo [the car is just 30kg heavier overall], but in return, you take a single-use component on a very tight inspection schedule and put in place something that's over-engineered so it becomes a yearly inspection item. This car only needs a single re-prep each year or 3000km [an entirely achievable mileage], and an owner can start it in ten minutes without any outside assistance.'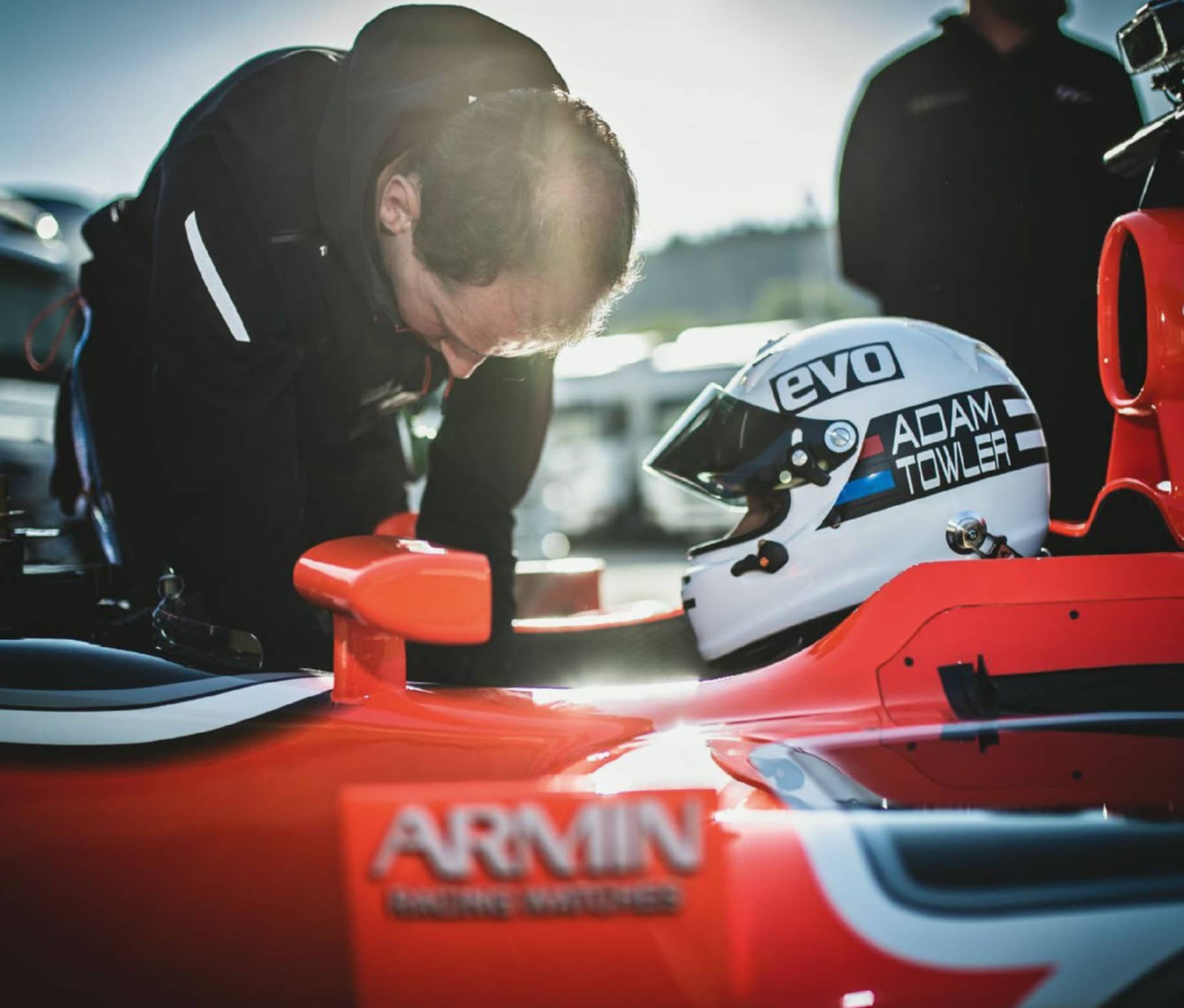 You can read up to 3 premium stories before you subscribe to Magzter GOLD
Log in, if you are already a subscriber
Get unlimited access to thousands of curated premium stories, newspapers and 5,000+ magazines
READ THE ENTIRE ISSUE
November 2019