TREASURE TROVE
We kickstart a brand new journey to discover some of the most unique art forms in India with the stylish Kia Seltos
MUMBAI. HOURS PAST midnight. India's most densely packed city doesn't sit still even at midnight. It is only much later that a semblance of calm glides briefly over this metropolis, only to be shattered by a car horn blaring in the distance. The sights take on a sombre hue and yellow lights that wash the city with their romantic glow bring out details that you'd miss during the day. It was at such a moment that we fired up the Kia Seltos, the white glow of the modern LED lights brightening up everything in their path.

But we couldn't leave just yet. Our photo and video team gestured for me to come out of the Seltos and check out its beautiful lighting elements. In all honesty, this wasn't the first time that I had laid my eyes on them. The fact that the Seltos is a beautiful car isn't lost on anybody but, at night, when all your attention is focused solely on the lighting elements, the lovely details that make it truly stand out are a sight to behold.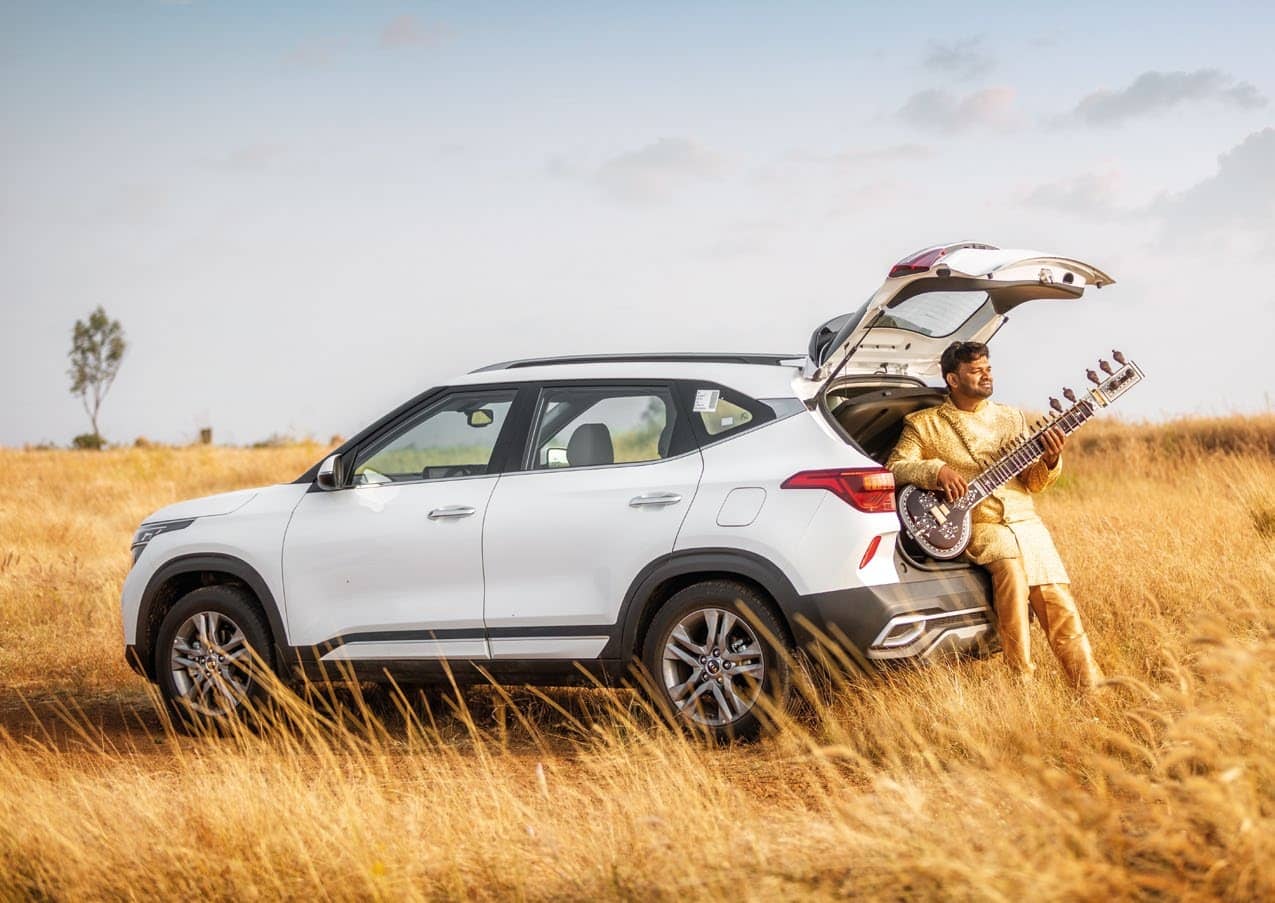 Very well then. We had an SUV that would turn heads wherever we go, from a brand that is synonymous with great design, and in the pursuit of a story about unique art forms of the country. Couldn't have been a better fit.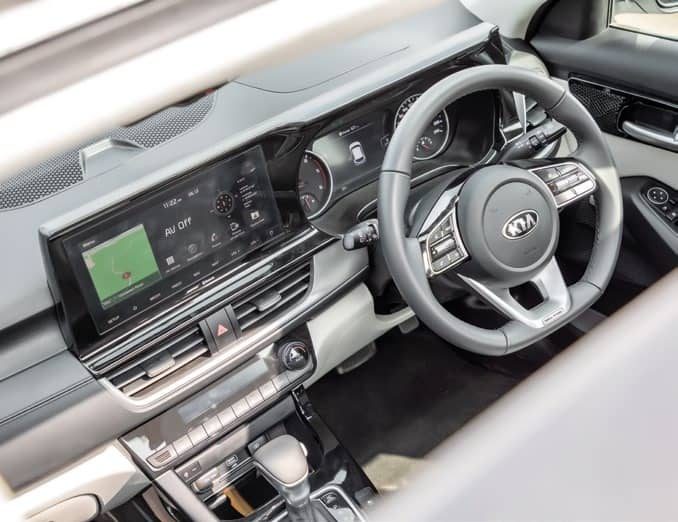 A simple plan. Take one of the most stylish new cars and set out to find uniquely Indian art forms that, like the Seltos, are truly beautiful. We call this series 'Art with Seltos'. Starting with the west of India, we set out on an adventure to rediscover little-known art forms in Maharashtra.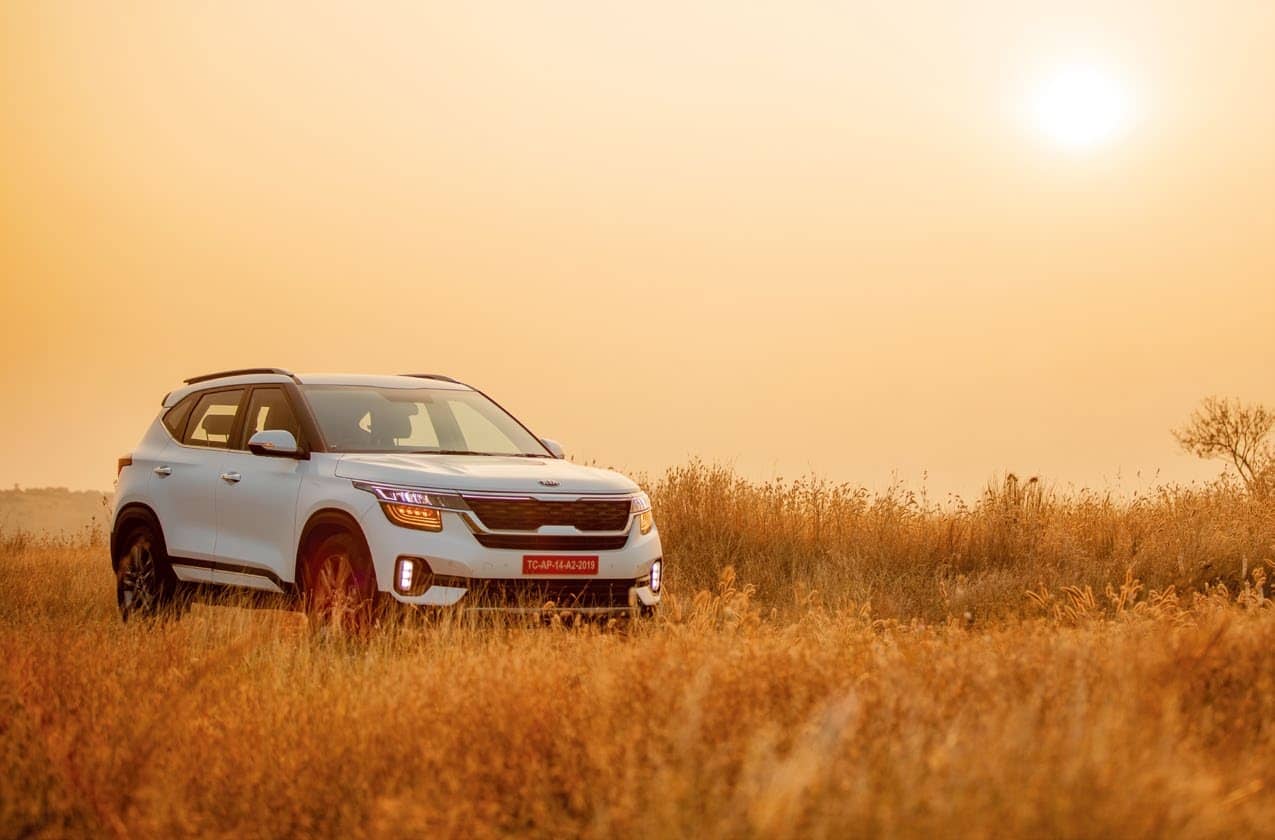 Pre-dawn to Palghar
Heading out of Mumbai, we were met with the choc-a-bloc streets that Mumbai is known for. Thankfully, the 6-speed auto box that we had on the Seltos HTX+ diesel, made our progress rather smooth. Aiding us were the front and rear proximity sensors that alerted us whenever an errant motorist cut in too close. With the Mumbai traffic firmly in our rear view mirrors, it was time to push the Seltos on the lovely Mumbai-Gujarat highway. Triple-digit speeds were easily attained and retained, the steering staying well weighted and giving us immense confidence.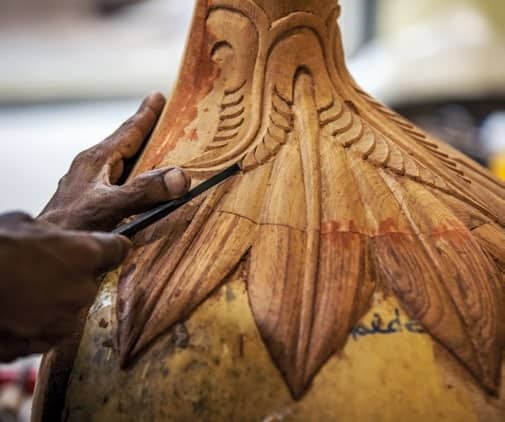 You can read up to 3 premium stories before you subscribe to Magzter GOLD
Log in, if you are already a subscriber
Get unlimited access to thousands of curated premium stories, newspapers and 5,000+ magazines
READ THE ENTIRE ISSUE
January 2020