Green Outside & Sunny Inside
Volkswagen Camper and Commercial
|
Issue 154
"Many childhood summers were spent on caravanning holidays in Europe, where occasionally an aunt & uncle would join the family in their VW Vanagon Westfalia".
I always thought they drove the coolest bus ever, way cooler than my parents' caravan and these memories planted the seeds of my obsession with this generation of Volkswagen".
In May 2015 Tom Richards made the move from Sheffield out to Whistler, BC to live the mountain bike dream. He spent his first 6 months enjoying the extreme mountain biker lifestyle before his 2 year work visa kicked in and he moved to Vancouver to experience 'real' Canadian life.
"A few months after moving to the city, I met my girlfriend Fiona and our first trip together as a couple was to Tofino, a small fishing and surfing village on the West coast of Vancouver Island. It was a really hot summer weekend so we stopped off in one of the river swimming pools that you can see from the road to Tofino.
"I vividly remember that we both looked over towards the highway at exactly the same time as a green VW Vanagon Westfalia drove over the bridge. There was just something so special about a little green Westfalia puttering along the road that I couldn't shake that image out of my head. Fiona and I had been talking previously about how much we'd love to buy a campervan, but had always assumed that they'd be way out of our budget. We looked up prices on craigslist when we got home and were pleasantly surprised. Although the best examples were still way out of our budget, we decided to save up...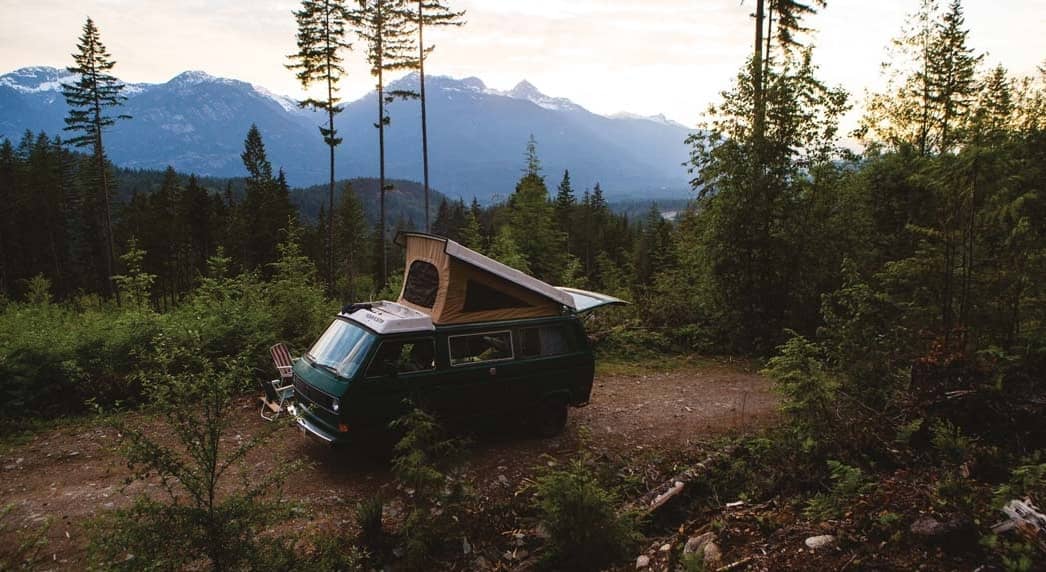 "The following April, I was on my way to Fiona's apartment when I stumbled upon a Volkswagen repair and restoration garage on a street I had never driven down before. Parked up in front was this green Vanagon. It was late and the garage was closed, but we called the next day and learned that it was a customer's vehicle in for some work...
You can read up to 3 premium stories before you subscribe to Magzter GOLD
Log in, if you are already a subscriber
Get unlimited access to thousands of curated premium stories, newspapers and 5,000+ magazines
READ THE ENTIRE ISSUE
Issue 154