Back to the Beginnings A trip to Wolfsburg
Volkswagen Camper and Commercial|Issue 151
Having previously visited Wolfsburg back in 2015, then again in 2017, we loved the place and the people so much that last year Susy and I went back again, this time for three weeks!
We caught the overnight ferry from Harwich, arriving at the Hook of Holland around 8am we set off for our first camp site about an hour away on the outskirts of Amsterdam. We've used it before as it's a brilliant stopping point and just five minutes' walk to the tube station with a 3 day pass for 12 euros so making trips into Amsterdam easy. (www.gaaspercamping.nl ) The weather was scorching hot, up to 41 degrees, the hottest there for years! We stayed for five days taking in the sights, before heading off to Wolfsburg. From the campsite it's around 10-15 miles before you meet up to the E30 Autobahn which is a direct route to WOB; once on this road there's no need to change, it literally takes you straight there. Wolfsburg is around 280 miles from Amsterdam and in my old bus, running a 1776 twin 36 Dells, a bay 6 rib 091 gearbox and external oil cooler, it takes around 5 -6 hrs at a steady 60mph with stops every two hours or so for a break and let the bus cool.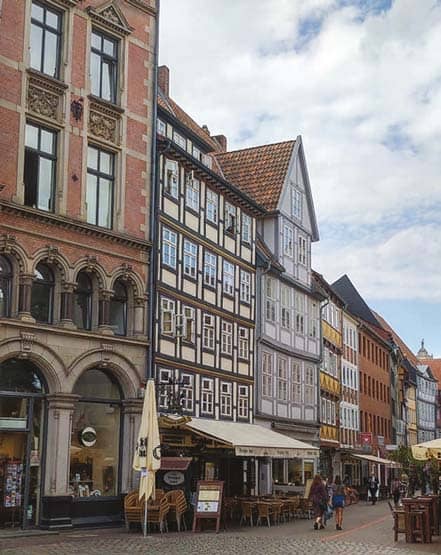 We arrived around mid-afternoon and headed down to the Allersee campsite by the lake, a perfect site, cheap, clean and situated in the centre of Wolfsburg so handy for all the attractions. Soon I was sitting with a cold beer by the lake, taking in the iconic view of the four chimneys.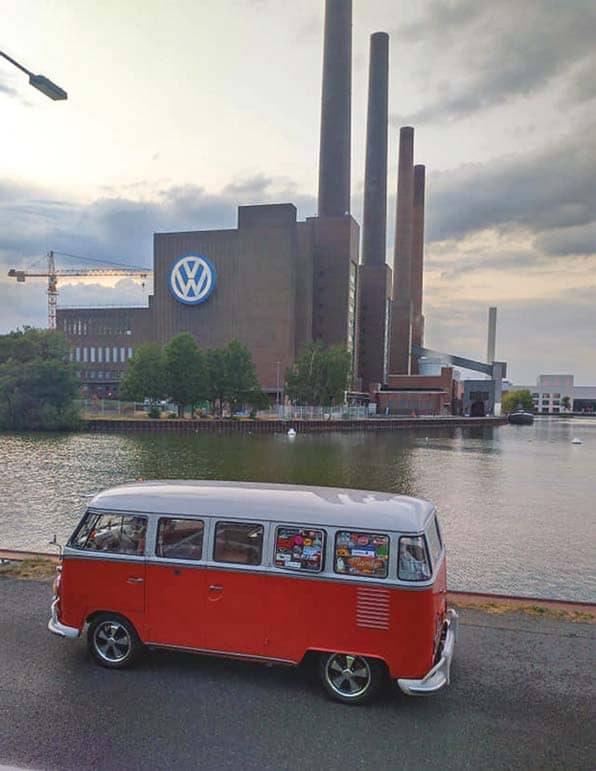 Good friend Marco, who works at the Autostadt, popped over to see us before whisking us off to cruise the streets in his new T-Roc and take in all the sights tourists normally don't see. I was a little bemused when we arrived at the town's main hospital and started to walk up a track through some woods. Eventually we reach a clearing from where we had an amazing view of the factory in the distance. A bit further on we come across a fenced off wooden building and are informed this is where Ferdinand Porsche lived, overlooking the plant whilst working at the factory. Wow! Next stop is a block of flats housing an old people's home, from the top floor we can see the entire city of Wolfsburg and see the vast size of the factory. Then it's off to the local brewery for a lovely meal and a few beers; what a fantastic first day.
You can read up to 3 premium stories before you subscribe to Magzter GOLD
Log in, if you are already a subscriber
Get unlimited access to thousands of curated premium stories and 5,000+ magazines
READ THE ENTIRE ISSUE
Issue 151