Planes, trains, boats and automobiles
Volks World
|
November 2019
Ian went one better than Steve Martin when he acquired this one owner from new '67 Beetle...
How many cars have you owned? And how many of them have been VWs? For 92 year-old Ken Jevons from Bournemouth the answer's three and just one respectively. The one being the Delta Green '67 1300 you see here. He bought it new from Hayes Corner Garage, Wimborne on 18 October that year, got it home and pledged that it would be the last car he would buy. And, yep, he kept to his promise and has garaged it every night for the last 52 years. He's never even had the remotest intention of getting another vehicle.
Alas, there comes a time when even the most devoted Volkswagen enthusiast has to hang up his ignition keys, and that moment came a year or so ago when Ken came to the realization that driving was just getting a bit too much. Don't get me wrong, at 92 Ken's still able to do pretty much everything else – only stopping riding his bike reasonably recently, would you believe – it's just that he felt it was time for the Beetle he'd cherished all its life to find a new home.
To the letter
Parting with something that's been an integral part of your life for the last five decades can't be easy, which is why he wrote to me back in July this year. His hand-written letter had winged its way to me in France via Kelsey HQ in Kent. In it he told me that a medical condition meant that he was having to sell his Beetle and he needed my advice. My immediate thought was, wow, the same owner for all that time? How incredible! And what a great story it would be for the magazine. But then I started worrying about the potential minefield regarding its sale. If it went on eBay, someone might turn up, make a silly offer and then get stroppy when it was turned down. And that's not what Ken wanted. In the end I picked up the 'phone and agreed to drop in to discuss the options when I was next in the UK. As a home trip was already planned, a date was set which was convenient for Ken and his son, Alan, who quite understandably wanted to be present during my visit.
So solid
A few weeks later, I arrived in Bournemouth as arranged, collected Alan from the railway station (he'd traveled down from Brecon specially) and was given directions to Ken's house. I was greeted at the door by a dapper nonagenarian, given a firm handshake and invited inside. Eagerly, Ken grabbed a set of keys and stepped out of the back door heading towards the garage. Pulling open the door with the agility of a 60 year-old, he revealed one of the most well-preserved and original Beetles I've ever seen. Wasting no time,Ken carefully lowered himself into the driving seat, fired it into life and started reversing the Beetle out so I could get a better look.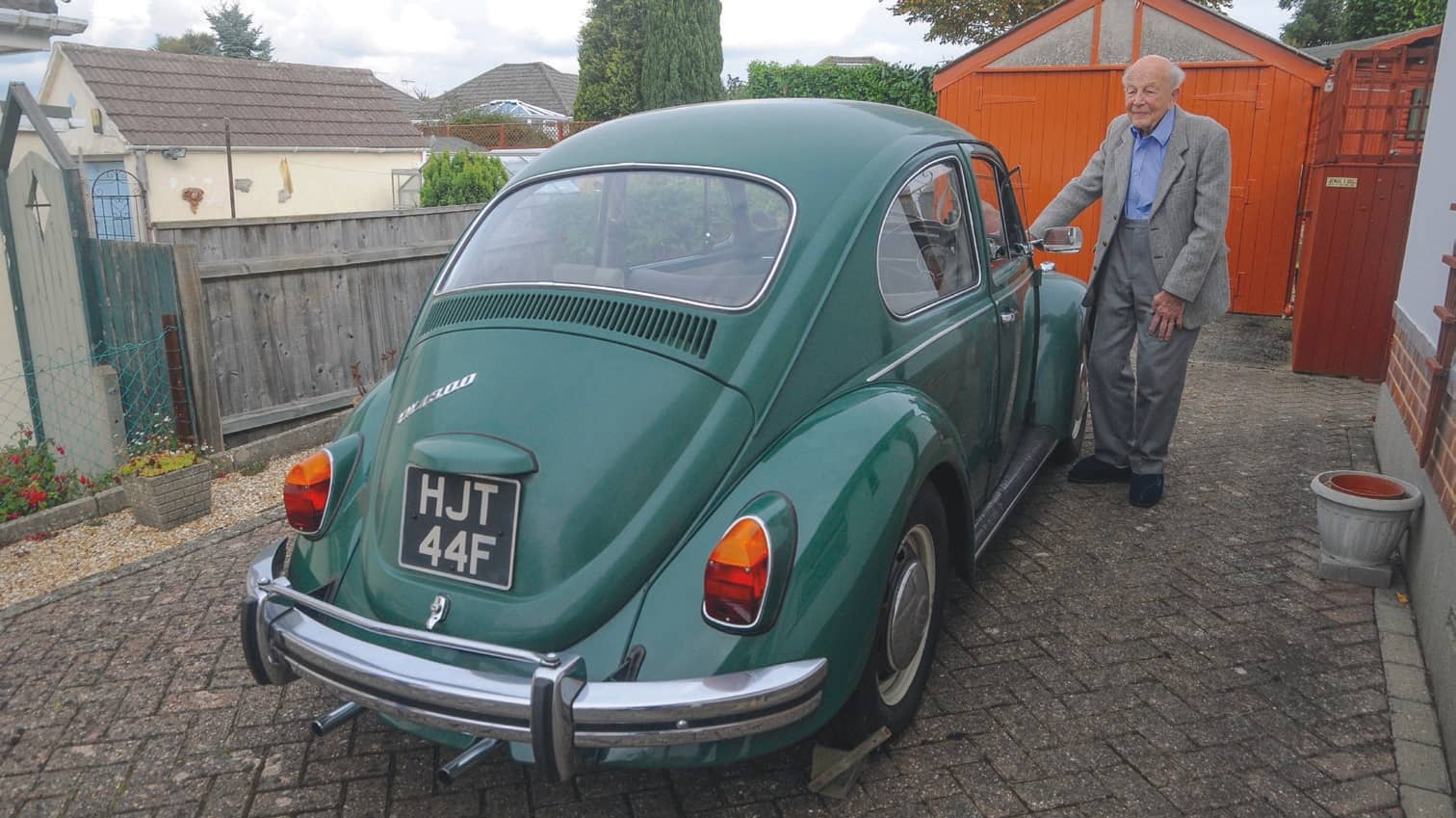 You can read up to 3 premium stories before you subscribe to Magzter GOLD
Log in, if you are already a subscriber
Get unlimited access to thousands of curated premium stories, newspapers and 5,000+ magazines
READ THE ENTIRE ISSUE
November 2019