GROUND CONTROL
Volks World
|
November 2019
A chance conversation with a family friend lead Neil Wilkinson to this unfinished project. Two decades on Neil says it's still 'unfinished business', only this time he's talking about his PB on the quarter mile
When Neil's parents told him their friend from Manchester was coming to see them in County Antrim, little did he know that this would start him off on a long and a quarter-mile straight road with a forlorn-looking 1300 Beetle.
A number of years prior to his visit to Antrim their family friend had started to restore his Beetle but the shop that was working on it had closed due to the unexpected death of the owner. With all the legal wrangling the '72 was trapped in the workshop gathering dust. When the car was finally released the vim was gone from the project and the poor old VW just sat idle for the next two years. Said Neil: "Then a year or two later they were over in Ireland visiting my mum and dad. I had just finished building a '63 Mini so he knew I was into cars. They told me all about their Beetle and when he saw how keen I was on it he said if I wanted it I could have it and all it would cost me was the transport back to Antrim. So for only £145 I was the proud owner of a Beetle."
Well, he says Beetle – but what Neil meant was he had just paid £145 for a restoration project that would teach him how to weld and, years later, see him achieving his dream of a burnout under the Santa Pod gantry. So as bargains go, this was a pretty good one!
Cut, Weld, Paint, Repeat.......
We all know the drill by now; you drag your project home and then, full of gusto, you rip it apart only to find out it's a shed. You can't weld and – more importantly – you can't afford to pay a professional welder. So what do you do? Well, if your name is Neil Wilkinson you do it yourself.
Neil: "It needed a fair amount of work, too much for me to pay a professional to do at that time, so I bought myself a second-hand MIG and learned to weld. It needed a floorplan, both door pillars, rear inner arches, a new front clip and the spare wheel well was toast so that was replaced too. I also replaced both doors as they were beyond economical repair."
As Neil put it, "That was all the bodywork it needed." However, for any of us that have been down that road, we tip our hats in acknowledgement that this was no small tidy up. No, Neil learned the hard way. On the upside, he also had a very solid Beetle to show for it.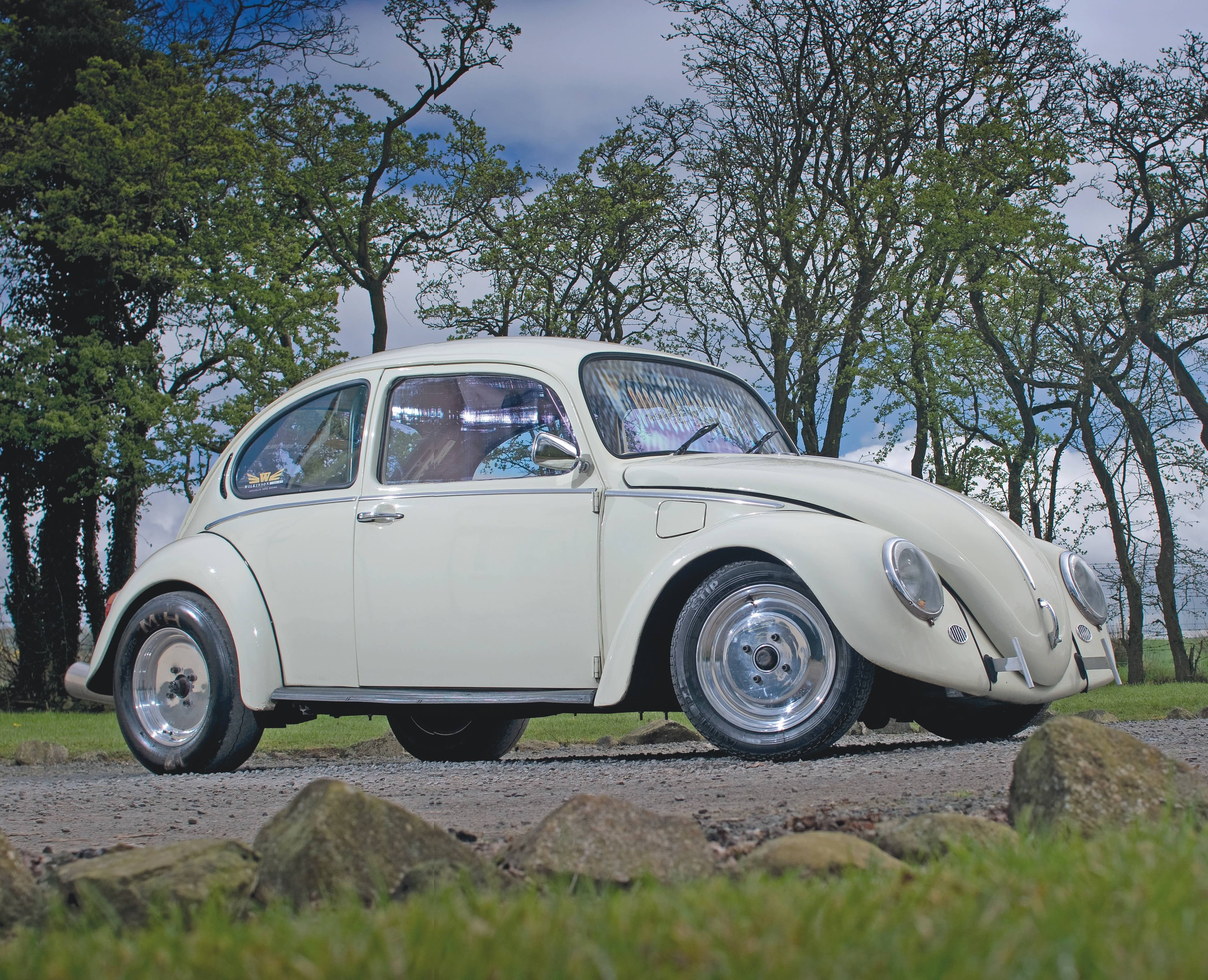 "for only £145 I was the proud owner of a Beetle"
You can read up to 3 premium stories before you subscribe to Magzter GOLD
Log in, if you are already a subscriber
Get unlimited access to thousands of curated premium stories, newspapers and 5,000+ magazines
READ THE ENTIRE ISSUE
November 2019