System PORSCHE
VWt Magazine|Issue 88
If VW and Porsche worked together on a T6 we suspect it would have a little more power but, looks-wise, we reckon Jamie Colley has nailed it
To fully understand exactly what you're looking at here, we need to take you back a few years to around 2011.
Back then, Jamie Colley was the proud owner of a very respectable-looking Type 25 with a 1.6TD engine. The problem was, there was nothing respectable about being overtaken my petrol tankers for a guy who works as a technician for Porsche.
Jamie: "I'd seen a few Subaru conversions doing the rounds, but I decided to keep it VAG and fitted a 1.9TDi engine from an Audi instead."
He did all the work himself, including the necessary upgrades to fly-by-wire control. Now, you might not know Jamie, but we're confident you'll know somebody just like him: "Once I've done something and, in my eyes it's finished, then it's up for sale," he explains. Does that ring any bells?
"People can never understand why I'd get rid of something I've poured so many hours into, but for me it's about the building of them. That's what I really enjoy."
Movin' on
As you can probably imagine, a Type 25 with a 1.9TDi Audi engine didn't take long to sell, so when that moved on to pastures new, an altogether more modern T5.1 took its spot.
"I just did the usual Camper conversion on that one," recalls Jamie. "You know, cut a hole in the roof, fit a pop-top… It was beautiful. But then one day I just thought, sell it."
That episode didn't go quite so smoothly, though, as there were other interested parties this time around – namely his family!
"We had some great holidays in it down to France, and all round the UK, and I don't think they were as ready to let it go as I was.
"There were bits I really had to change, but I just didn't want to take it too far."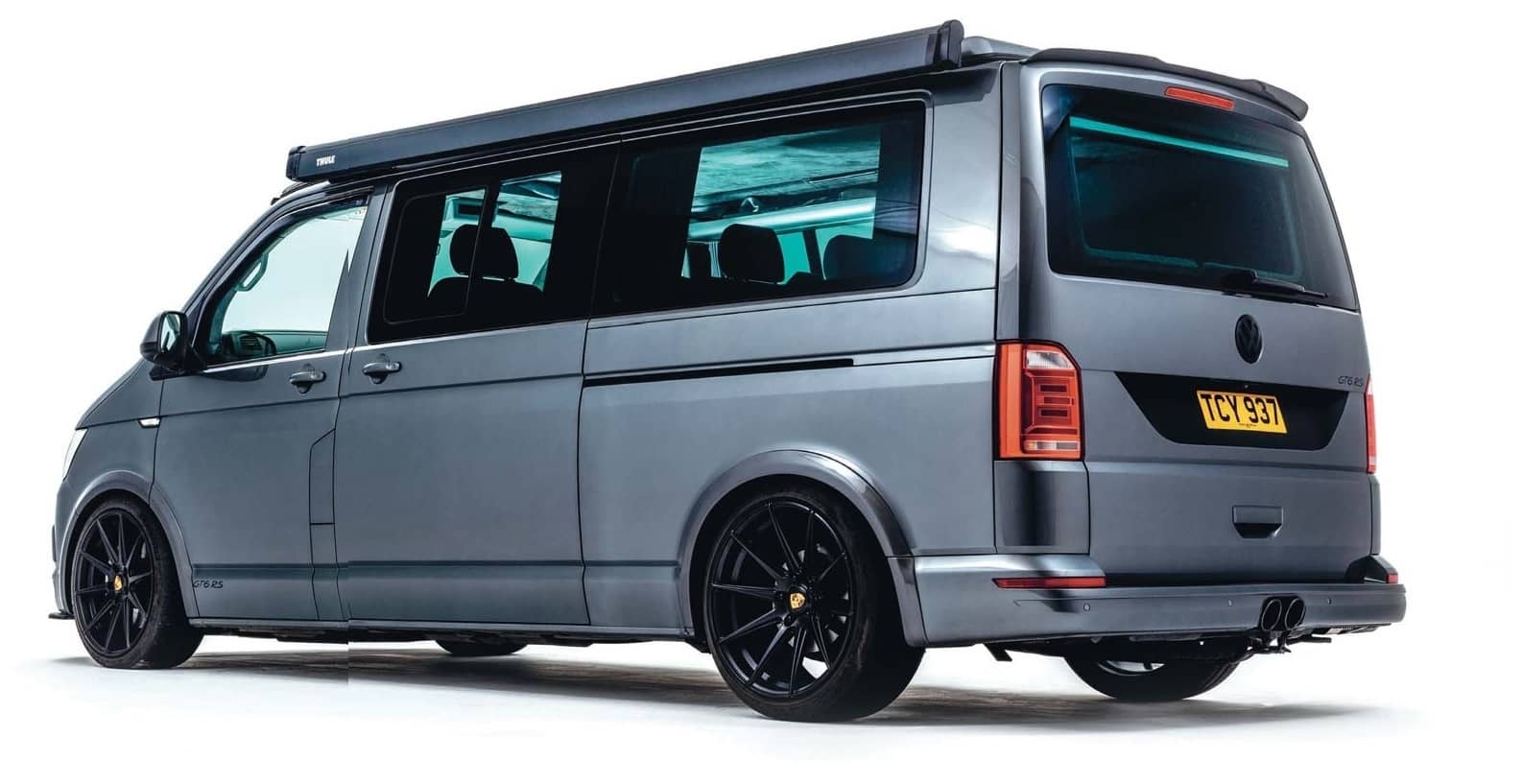 Secret agent
In the end, taking out any hours of labour, the sale recouped the money spent on the conversion over the previous four years, giving Jamie the chance to buy a brand new T6 through an agent.
"The guy does some incredible deals that all go through main dealers around the UK. He buys cars and Vans in and either sells or leases them. Working with small overheads, he only has to put a small amount of profit on to make it worthwhile for him, but it means buyers can save thousands on main dealer prices."
Trust me folks, I did all I could to get this guy's number out of Jamie. Leave it with me…
You can read up to 3 premium stories before you subscribe to Magzter GOLD
Log in, if you are already a subscriber
Get unlimited access to thousands of curated premium stories and 5,000+ magazines
READ THE ENTIRE ISSUE
Issue 88