High Impact
VWt Magazine|Issue 89
When the wonderfully named Kevin Snuggs wanted a Van to double up as a work promo vehicle and family Camper, only a T5 would do
If there is any truth in the disparaging idiom 'those who can, can, those who can't, teach' then Kevin Snuggs definitely can, and he absolutely did – just don't go expecting him to be rocking up at your local polytechnic any time soon! This neck-breaking T5 is a product entirely cast from his own hands, with help from his cousin, big Daz, along the way.
The path to a T5 for 41-year-old Kev is a familiar one, with a ferry load of Golfs and Caddys in one form or another having passed through his hands first.
Well, familiar that is until we hit a Renault Traffic around 2013. Kev explains (and he'd better!): "At the time, I was doing mobile smart repairs, and also working out of my cousin Daz's unit doing anything from a half bumper to a full repaint.
"He trained me to paint over 25 years ago, and I used the Traffic for carrying my generator and other kit around to jobs.
No illusion
"When I decided I needed something a bit bigger, the T5 was my first choice." Working to a tight budget, Kev found the perfect candidate in this base model 2010 SWB T28 Panel Van. But be under no illusion. In 2014 these pictures would have looked a little less dramatic and lot more Reflex Silver.
"With hindsight, I would have gone for a higher spec, older, six-speed and facelifted it, but this was the newest Van I could get for the money at the time."
In a wonderful moment of automotive schadenfreude, on the way home from putting down the deposit, the previously reliable Traffic threw a tantrum and the gearbox failed.
Just two weeks after that, the new Van was running on 17in banded steels and a set of Jom coilovers.
Kev: "Things are a lot different these days, with easy access to ideas and kit through internet forums and Facebook groups. It wasn't like that in the late '90s and early 2000's, when the only way you got to see things was through a magazine or at shows." Ah, the good old days.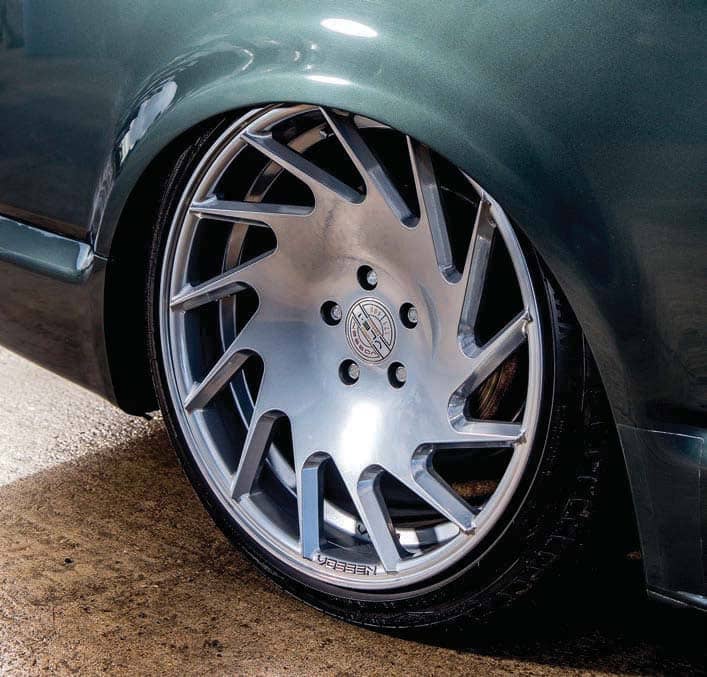 Infant lows
Kev's search for lows was in its infancy when a chance meeting at work that included a distinct air of one-upmanship sent Kev down a path from which he would never return.
"Someone showed up at the unit asking if we do work on Transporters," he recalls. "My friend was there at the time and got chatting to the guy about how I'd lowered my Van. The customer then went on to boast a little about his B14 coilovers and my mate upped the ante by saying I had air ride planned to wind him up!"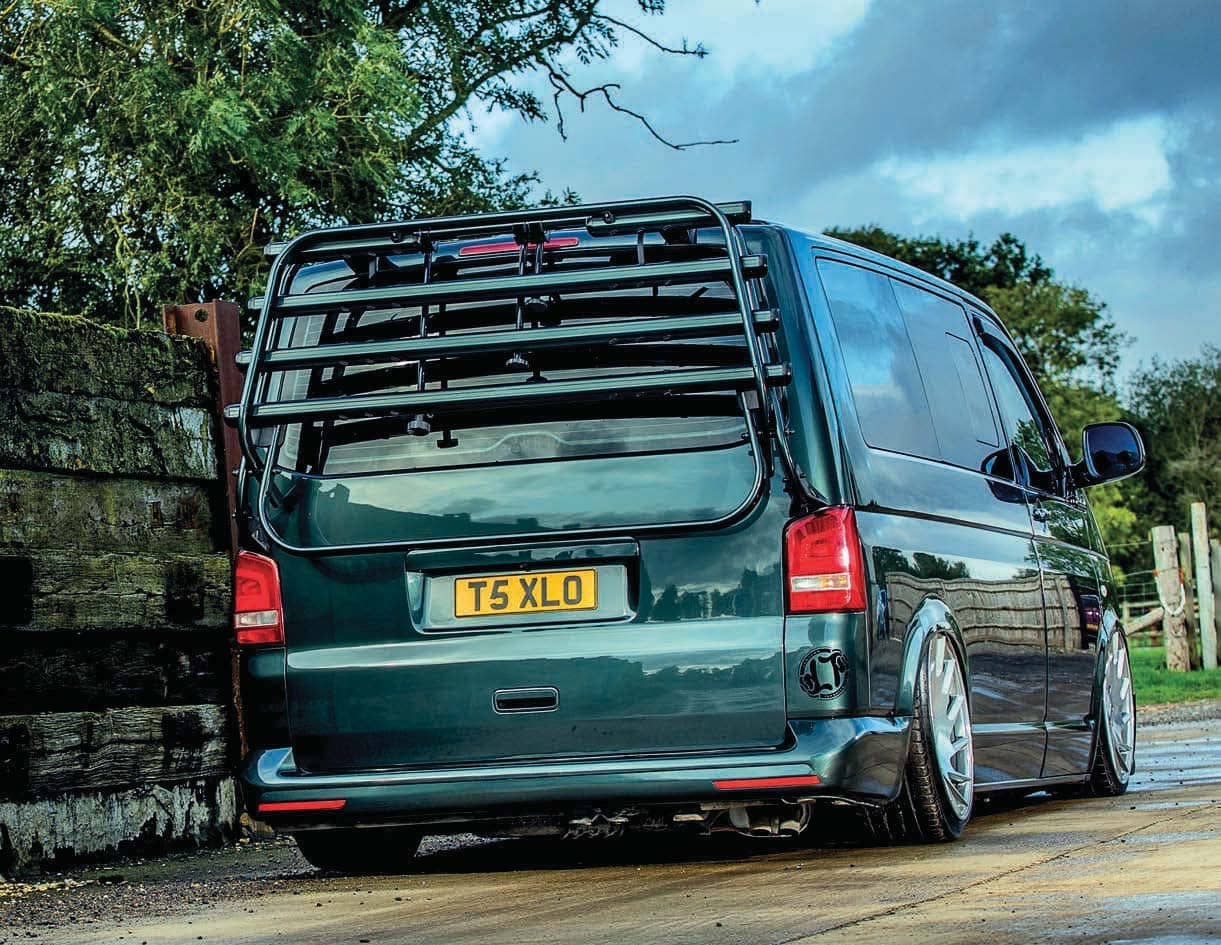 You can read up to 3 premium stories before you subscribe to Magzter GOLD
Log in, if you are already a subscriber
Get unlimited access to thousands of curated premium stories and 5,000+ magazines
READ THE ENTIRE ISSUE
Issue 89