Oranges Are Not The Only Fruit
VW CAMPER & BUS
|
December 2019
As the saying goes, it's only original once. Fortunately, this retired fruit pickers Bus had been left to ripen in a farmer's barn
There are various types of car enthusiasts. For example, there are those who love nothing more than a dollop of over the top, look at me flash. You know the sort, someone who would immediately dash out and buy a Lime Green Lambo if their numbers came up on Saturday night and then there are the other sort…

I for one have always counted myself as one of the other sort - someone for whom that sort of vehicle holds absolutely zero appeal. A big money hyper-car could drive past me on the street, but if at the exact same moment a rusty old VW burbled into sight, well, I'd turn to look at that instead…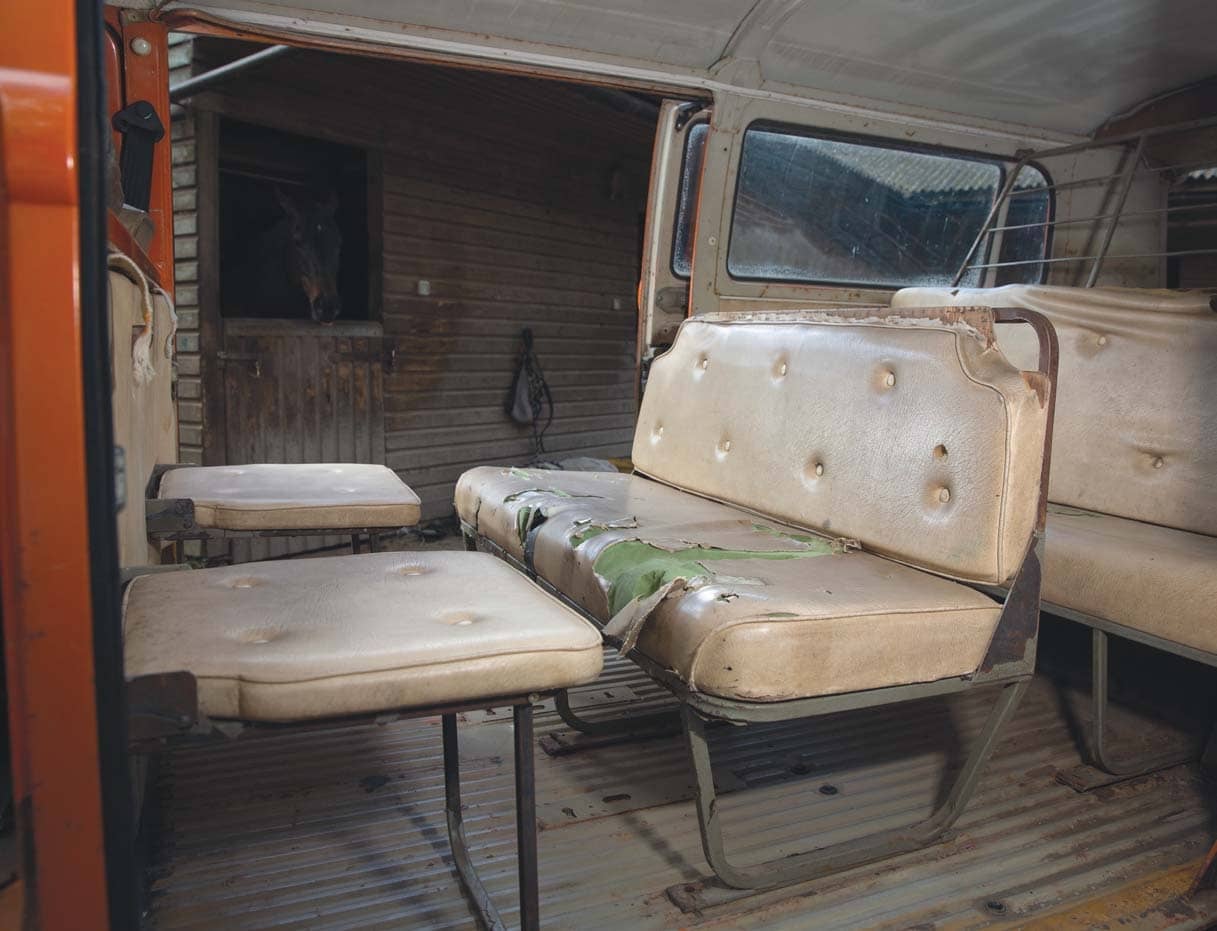 You can't help being into what you're into and it was pretty much the case at last year's Brighton Breeze.
Meandering up and down Madeira Drive I found myself becoming a little snow blind to all the shiny Splits on Fuchs and bedecked in Deluxe trim. The vehicle that really stood out to me was a battered, bruised and wonderfully characterful orange Late Bay Window. It oozed character from every pore and I immediately wanted to know more. Where had it been, what had it done to end up like this and what sort of chap owned it? Anyone (with the necessary funds) can buy a Lambo, but no one else was driving anything even half as cool as this in Brighton that day.
The chap enjoying a cup of tea in the back of this Bus and slightly amused by my level of interest was Peter Sugden and it's he who takes up the tale. He says: "This is actually my son, Joe's Bus but he isn't old enough to drive/insure it yet." Although since these photo's were taken Joe has now turned 18 and driven the Bus around on private land.
Peter continues: "I used to have an old Bedford Camper but it rusted away. One day, a friend of mine turned up with a Type 25 - a water-cooled one - and I was really impressed with it. I asked him to help me find one of my own and eventually ended up with one of the last 2-litre air-cooled Type 25s. I thought it was great, but you know how kids are. When Joe was in his early teens he was fed up with family holidays in our "uncool" Type 25 pop-top Camper. He kept saying: "Dad, can't we get an old Splitty or something similar?"" Kids, eh?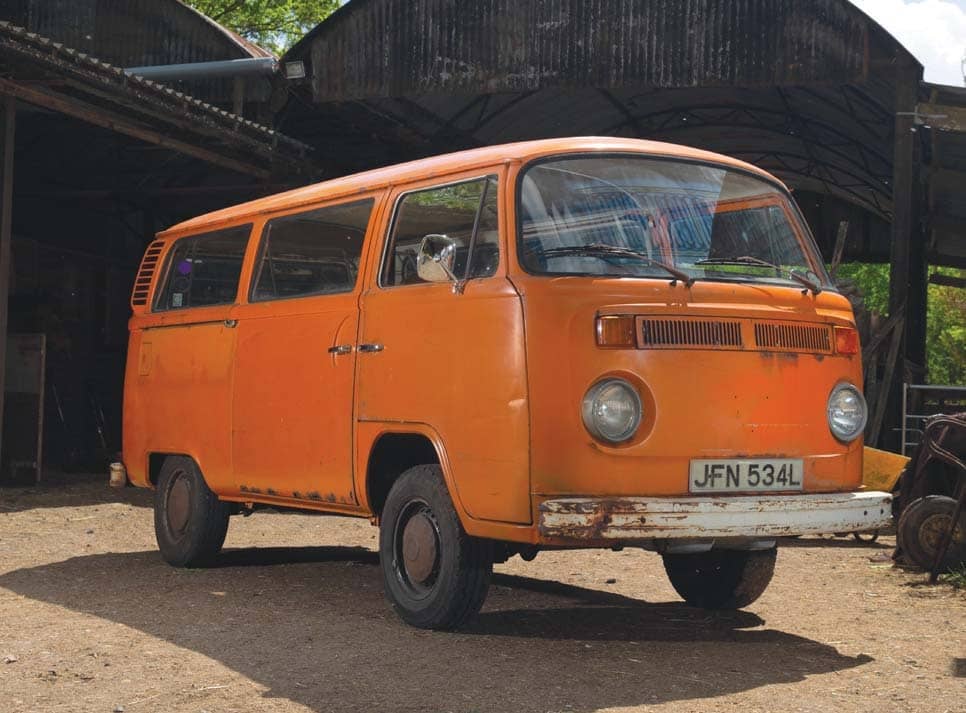 Bay watch
You can read up to 3 premium stories before you subscribe to Magzter GOLD
Log in, if you are already a subscriber
Get unlimited access to thousands of curated premium stories, newspapers and 5,000+ magazines
READ THE ENTIRE ISSUE
December 2019