The Red Baron
VW Bus T4&5+|Issue 98
Baron von Richthofen may have been the inspiration for the name of this T4, but could you have made a cuppa in the back of a Fokker DR.1 Triplane?
Steve 'Autoholic' Edwards
Corey Baker is no stranger to motoring publications, he had a Mk 2 Golf featured, along with some friends in a special feature, in The Golf magazine a while back. Over time though, he tired of the car scene and began looking for something different. Even his Golf R32 wasn't giving him the thrill it once did. So, it was moved on and he looked for something that might fill the gap.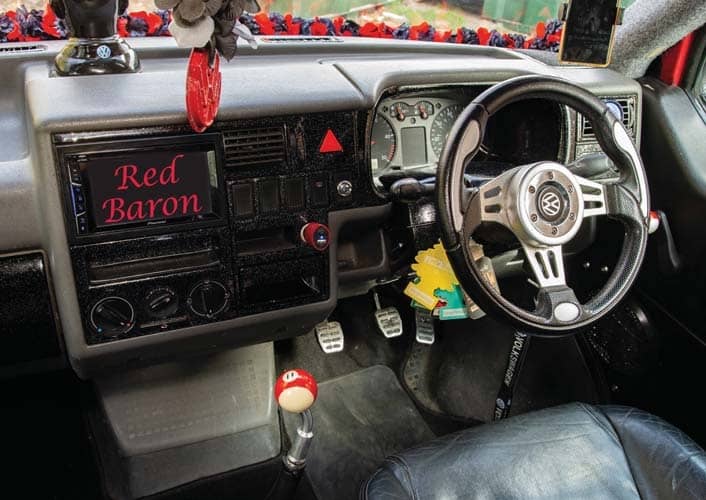 Corey served in Her Majesty's Army until he was discharged on medical grounds, sadly he now suffers from PTSD, Post Traumatic Stress Disorder. Although it has been around for quite some time, it has had quite a few different names like Shell Shock, War Neurosis and Combat Stress Reaction. But whatever you call it, it's a very serious issue that unfortunately is mostly overlooked. If you've ever wondered what PTSD is or how it manifests itself, here's a very lightweight explanation. This isn't a medical journal, so whilst it's accurate it's not too in depth. It is a type of anxiety disorder, that can develop after a person has been involved in, or witnessed traumatic events. It can lead to people reliving the incidents through nightmares or flashbacks, they may also experience irritability, feelings of isolation and guilt, with military combat being the most common cause in men. The armed forces use terms like "fairly dynamic" when describing sites of conflict to the public. Most people understand that that term might be understating things just a touch.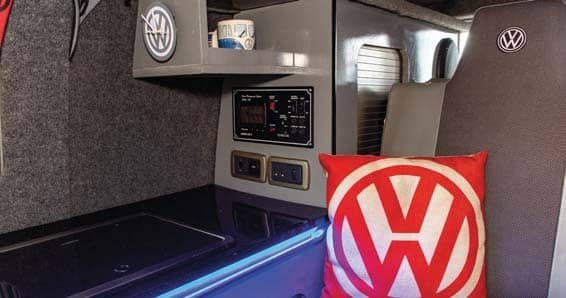 You can read up to 3 premium stories before you subscribe to Magzter GOLD
Log in, if you are already a subscriber
Get unlimited access to thousands of curated premium stories and 5,000+ magazines
READ THE ENTIRE ISSUE
Issue 98