Story's Story
With The Netherlands, Germany, Denmark, Sweden under our belts and barely two weeks on the road, we were heading to the ultimate van life destination; Norway…
We parked up for our first night in Norway outside a closed campsite in the teeming rain. Not exactly what we had in mind, but it did provide the ideal opportunity to turn the van heater up, get some research done and sink some beers we found hidden in the back of the cupboard…result.
The following morning we braved the weather and walked into the center of Oslo from our base. Walking around the center we were really impressed with what Oslo had to offer. Having already amassed over 30,000 steps (we weren't used to this just yet) we decided to hire some electric scooters to see the rest of the sights down by the harbor. For only a few Euros we were flying around like the locals, having a blast with the views a mere bonus. We hopped off the scooters once we got our first glimpse of the Opera House, we were just blown away by the design of it. The ultramodern design allowed you to walk all over it like ants, constructed using marble slabs angled in all different ways, this place is truly a must. Whilst you can book in to see a musical, we were as happy to use the toilet and sit in the waiting area looking pompous. In reality, the van toilet needed emptying and we had nowhere else to go. Absolutely exhausted, we navigated the public transport back to the van and chucked a frozen meal in the pan. By now we had a system of cooking too much food and using our small (and vital) freezer to store food to reheat, when we couldn't be bothered to cook.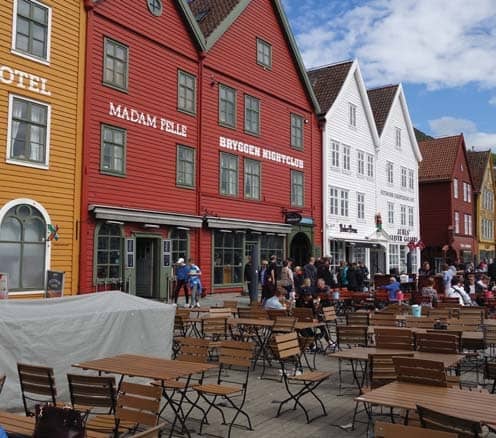 After another day of sightseeing we hit the road again, in the evening to avoid the traffic, although we needn't have bothered. The staggering array of underground tunnels meant we could drive the length and breadth of Oslo, without seeing any traffic or even a ray of light. This forward-thinking set the general tone throughout Norway, leaving the UK chasing shadows when it comes to any semblance of infrastructure.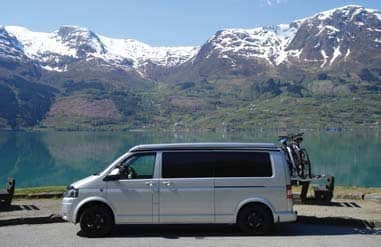 We took the 'tourist' coastal road west to Stavanger, taking a few days and stopping at a number of stunning towns, like the whitewashed Risor. This gave us a hint of what was to come, with some pretty dramatic roads and scenery. All without the crowds, as this coastline was more popular with locals than tourists. We soon figured that Norway would be ideal for our way of living, with designated water refill and dump points for the van and any number of places to pull over for the night (for free of course). It's worth noting that the majority of roads are restricted (very strictly may I add) to 70KPH, factor the hills into the equation and you don't get very far each day. Slowly is the watchword, which luckily suited our pace of life.
You can read up to 3 premium stories before you subscribe to Magzter GOLD
Log in, if you are already a subscriber
Get unlimited access to thousands of curated premium stories, newspapers and 5,000+ magazines
READ THE ENTIRE ISSUE
Issue 100