Not Just A Hobby
VW Bus T4&5+|Issue 97
For a dyed in the wool car modifier and self-confessed boy racer, this T5 proves that when you have a family, it's not a reason to hinder your hobby
Danny Graham has always liked the look of the Volkswagen T5. But when his plumbing business needed a reliable vehicle, he bought a Vauxhall Vivaro… However, having always been into modified cars, he couldn't leave it alone. He had it resprayed, switched the seats, lowered it and added some bigger wheels. Even though the van looked great, it still wasn't the Volkswagen that he desired. So, Danny moved it on and bought a Caddy. Unsurprising, he slammed and suitably modified it, but unfortunately, it turned out to be just a touch too small for his work needs.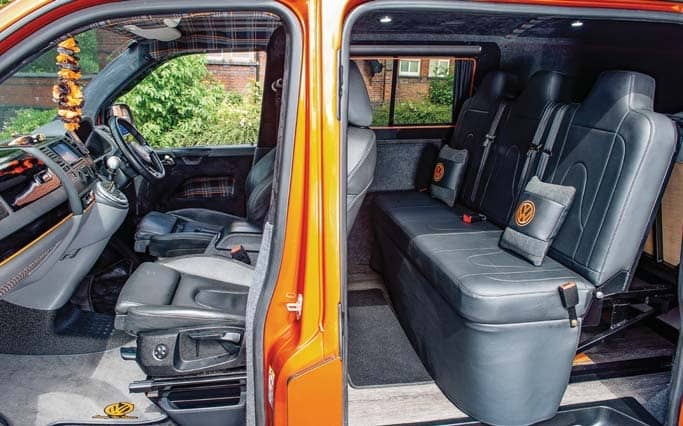 A chance visit to a mate, who had recently bought a Renault Traffic, as he wasn't keen on his long wheelbase T5, bought VWs back into focus. His mate had not shown it much love, it was literally covered in dings and dents, but it turned out it was for sale and at the right price. Danny bought it, even though he did wonder on the trip home after the deal was done, if he'd bitten off a little more than he could chew this time.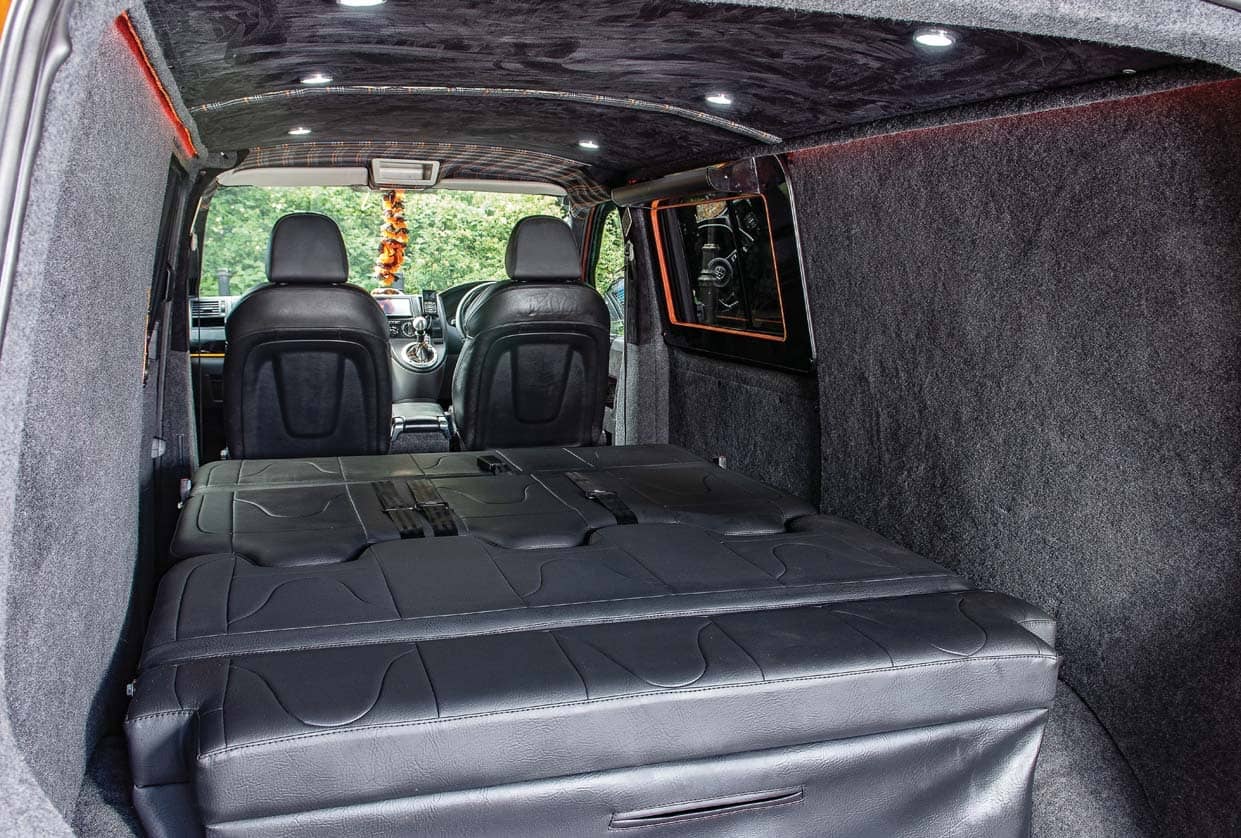 One of his mate's biggest gripes was the amount of engine noise that emanated from the 2.5-litre motor. However, after a service and the addition of some fresh, top quality oil, the decibel level was reduced down to a more suitable volume. Danny then changed the steel wheels that were on the van for a set of alloys, but he didn't like the look once fitted, so he changed them…twice, before settling on this set of AXE EX30 twenty inchers.
You can read up to 3 premium stories before you subscribe to Magzter GOLD
Log in, if you are already a subscriber
Get unlimited access to thousands of curated premium stories and 5,000+ magazines
READ THE ENTIRE ISSUE
Issue 97