Not Completely Ruined
VW Bus T4&5+|Issue 94
Sometimes it's best to let the owners tell the story. Oli Grogan from Stitches + Steel is a point in case. Get to it Oli! Tell us the story
It came into our lives via some badly taken photos and a questionably written advert. Admittedly not very romantic. While that made the truck an easier purchase for us, it was the bizarrely elongated XL tray at the back, that was what initially got the juices flowing. The cantilever was undoubtedly the carrot to seal the deal for us. We bid, we waited, then we bid again. The process continued until the virtual hammer fell. There was no way it wasn't going to be ours.
It's common knowledge here at S+S that we like our adventure vans minimal, reliable and purposeful. The opposite could be said for our 'apres work pursuits'. Old and analogue, loud and oily. Thin gauge tin and a whole lot less refined, traits resonating from an era past. Tinkering with the older metal, vintage cars and bikes has always served as a fresh outlet, especially as the daily content here at the studio is so clean, clinical, precise and digital.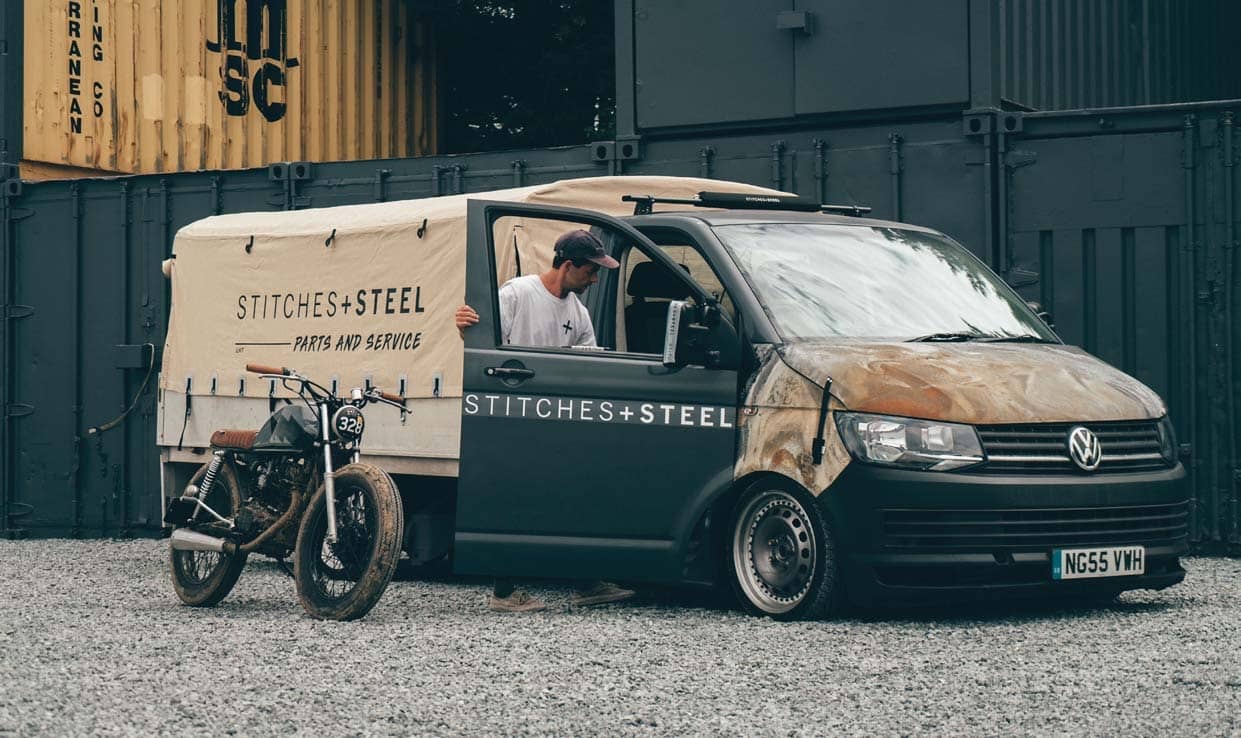 From the products we make, to conversions we fit, along with the way we trade. Online retail is inherently a very digital beast. If it was the long tray on this Transporter that initially spoke to us, it was closely followed by its physical potential, along with the realisation that we could then use it to one day haul our old (generally German), clunkers around with our old bikes too. Plus, we needed a shop truck—every shop needs a shop truck, right?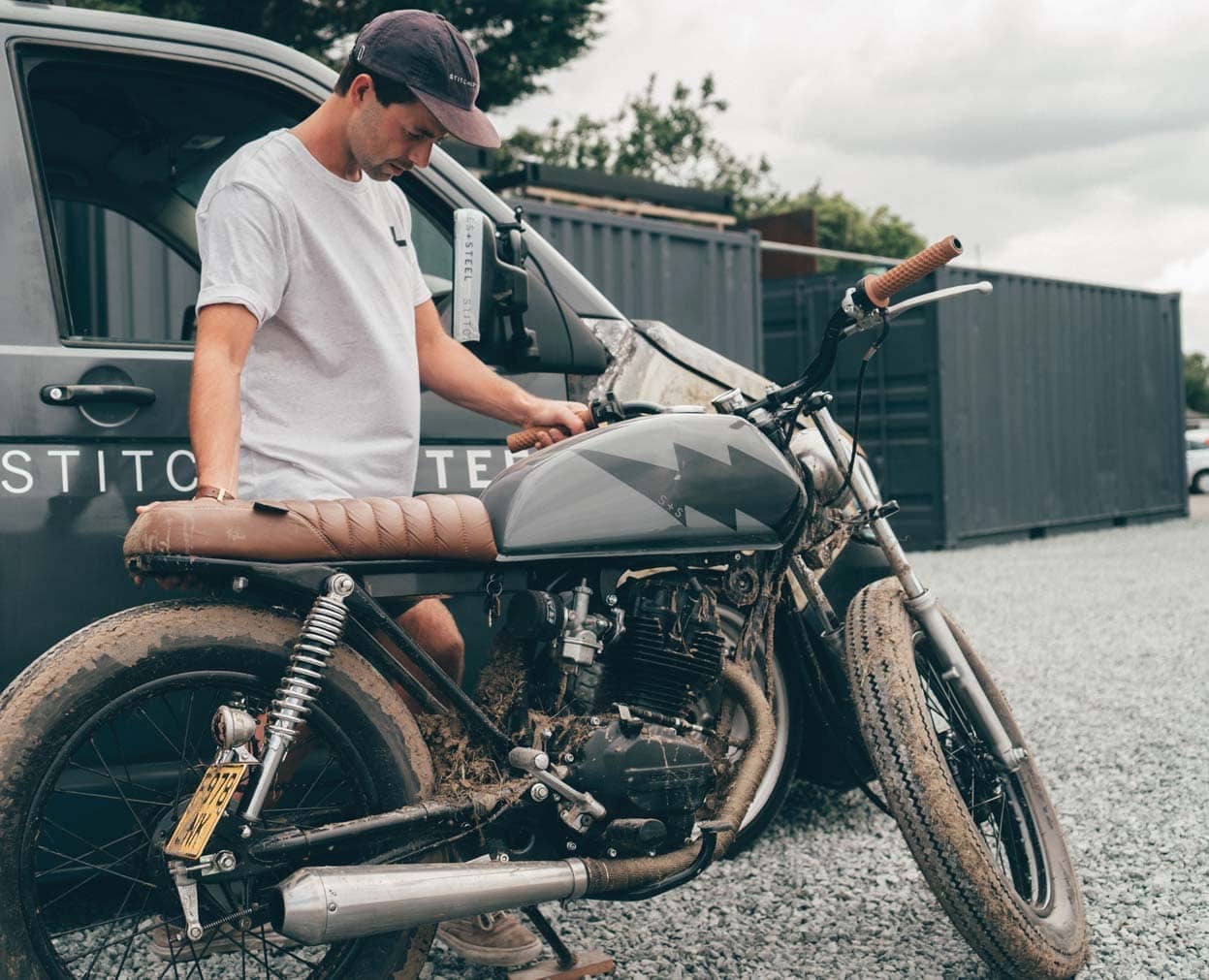 You can read up to 3 premium stories before you subscribe to Magzter GOLD
Log in, if you are already a subscriber
Get unlimited access to thousands of curated premium stories and 5,000+ magazines
READ THE ENTIRE ISSUE
Issue 94