Going Baltic
Take one brand new VW California, two week's holiday, four mates and visit eight countries. Travelling to the far corner of Eastern Europe couldn't have been easier
Working for one of the UK's leading VW California and Mercedes Marco Polo specialist comes with its perks. The main one being the annual CamperVantastic Road Trip. This year, with two weeks in the bank it was decided to see how far east we could get. Armed with a brand-new VW T6 California Ocean with only forty-six miles on the clock, we left the leafy London suburb of Forest Hill at one am on a Saturday morning last June....
On landing in Dunkirk, we pointed our campervan vaguely in the direction of Kiel, in the far North of Germany. This is where we would pick up the next DFDS ferry to Lithuania. Travelling through the night from London meant that we were in Ghent pretty quickly and about the right time for breakfast. We intended to stop over "In Bruges" at first, but we were sick of the Colin Farrell and Brendan Gleeson quotes before we'd even left England!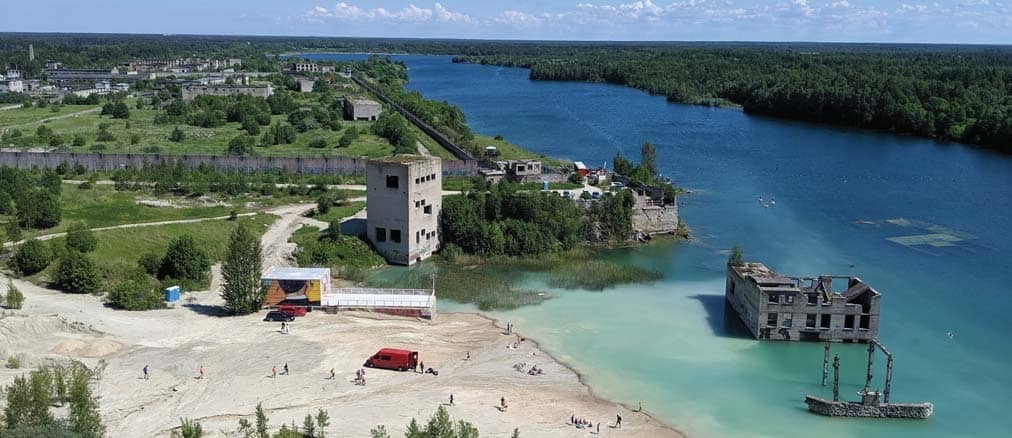 After stopping over near Arnhem in the Netherlands we make our tracks through Germany and really get to see how the 204PS T6 holds up on the Autobahn, with the accompanying Kraftwerk album on of course. After a quick stop for some Curry Wurst and a stein of local beer in Kiel, we head for the ferry port. We board in the late afternoon, just in time for the bar to open and have a few drinks with the long-distance lorry drivers until the early hours. After a good night's sleep, we wake up and we're already halfway across the Baltic Sea, just in time for DFDS to serve up a great breakfast buffet, which Hill of Crosses in Lithuania, a destination we made the most of and enjoyed the rest of the afternoon watching the Lithuanian coast getting closer and closer.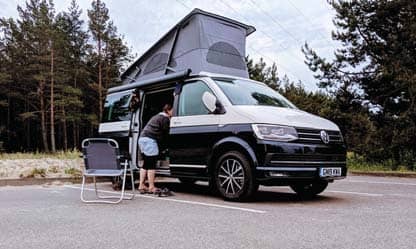 We arrive in Klaipeda on a Sunday afternoon, as the ferry cruises into port we get a great view of the industrial area of the town on one side and the Curonian Spit, a UNESCO World Heritage Site and our first planned stop of the trip. One of the best coastlines in the world awaits us as we disembark the cruise ferry and jump onto a small ferry that takes us over to the National Park. Our first beer and a swim in the Baltic sea is unspoilt by any buildings, all you can see is sea and forest. The Spit is shared between Lithuania and Russia's Kaliningrad Oblast, a large exclave of Russia that without extra visas and vehicle insurance we can only look towards. The watch towers along the beach at the border are a reminder that we really are on the edge of Europe already.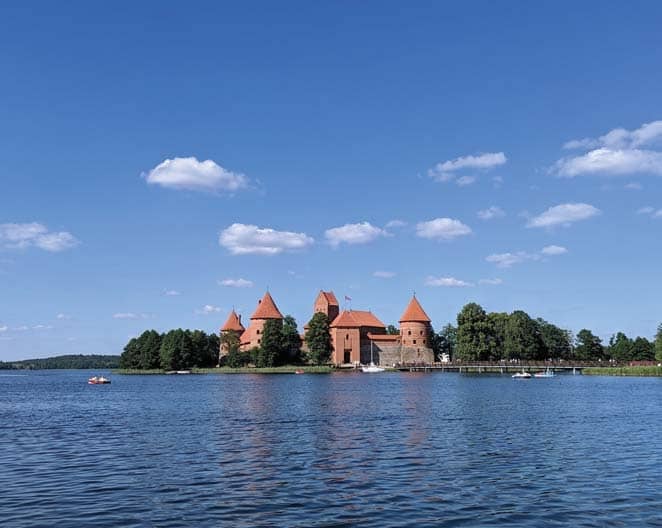 You can read up to 3 premium stories before you subscribe to Magzter GOLD
Log in, if you are already a subscriber
Get unlimited access to thousands of curated premium stories, newspapers and 5,000+ magazines
READ THE ENTIRE ISSUE
Issue 94