Busy Bees
If you want something done, they say the best people to ask are busy ones, that is most certainly the case here
Dave Barlow bought his first T5 back in 2005 and he instantly fell in love with it. Initially it was his work vehicle, that was until he decided to convert it, for the first time... The conversion went pretty well, with Dave managing to let a convertor complete the majority of the work, but he couldn't help but do a few bits and pieces himself.
Some years later, when Dave met his now wife, Claire, they undertook some escapes and getaways that only a camper van can provide. They were a welcome relief to their busy working lives and led them to give their camper a complete revamp, this meant ripping it all out and doing it all again. This time he completed all the work himself, as the workmanship they had received previously, wasn't exactly what they had been told to expect. At the time Dave was an air conditioning engineer, a trade he'd been in since completing his apprenticeship, while Claire was working for their local council dealing with all things IT. Dave is pretty skilful with his hands and can build just about anything Claire can think of around their home. He completed the second conversion of his T5 on the driveway, with the advice of some friends and the help of James at Custom Campers, who installed the elevating roof.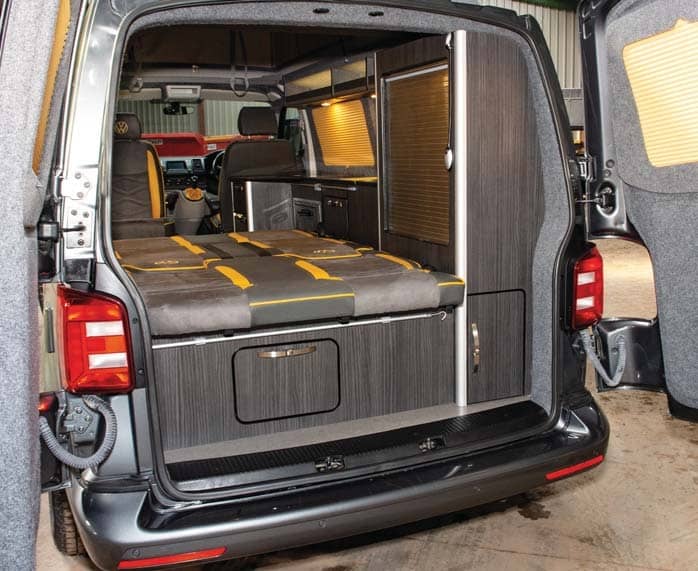 Now if this all sounds like a familiar story, then you'd be right. As the majority of convertors in this country have started the same way, the best of them have gone on to become household names, well in the VW scene anyway. At the time Dave was working away for a few days a week and as the couple had welcomed their son, Jensen, into the world, they both decided that a redress of the work-life balance was in order. Dave had received a lot of compliments on the conversion of his T5, subsequently he had been fielding requests to replicate that build for others. He did a few, as time allowed, before taking the plunge into self-employment. Whilst it was still a risk, it felt like the right thing to do, DC Conversions was born.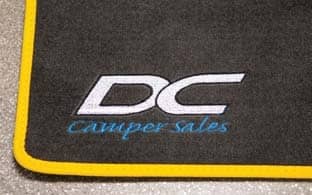 You can read up to 3 premium stories before you subscribe to Magzter GOLD
Log in, if you are already a subscriber
Get unlimited access to thousands of curated premium stories, newspapers and 5,000+ magazines
READ THE ENTIRE ISSUE
Issue 99