TOP END TALENT
V8X Supercar Magazine|Autumn 2020 Issue 116
Twenty-one-year-old Bryce Fullwood will become the first Northern Territorian to race in front of his home crowd as a full-time driver in the Virgin Australia Supercars Championship when the main game visits Darwin in July. But, even more remarkably, Fullwood wasn't even born the last time Walkinshaw Andretti United (formerly the Holden Racing Team) ran a rookie in one of its entries back in 1997.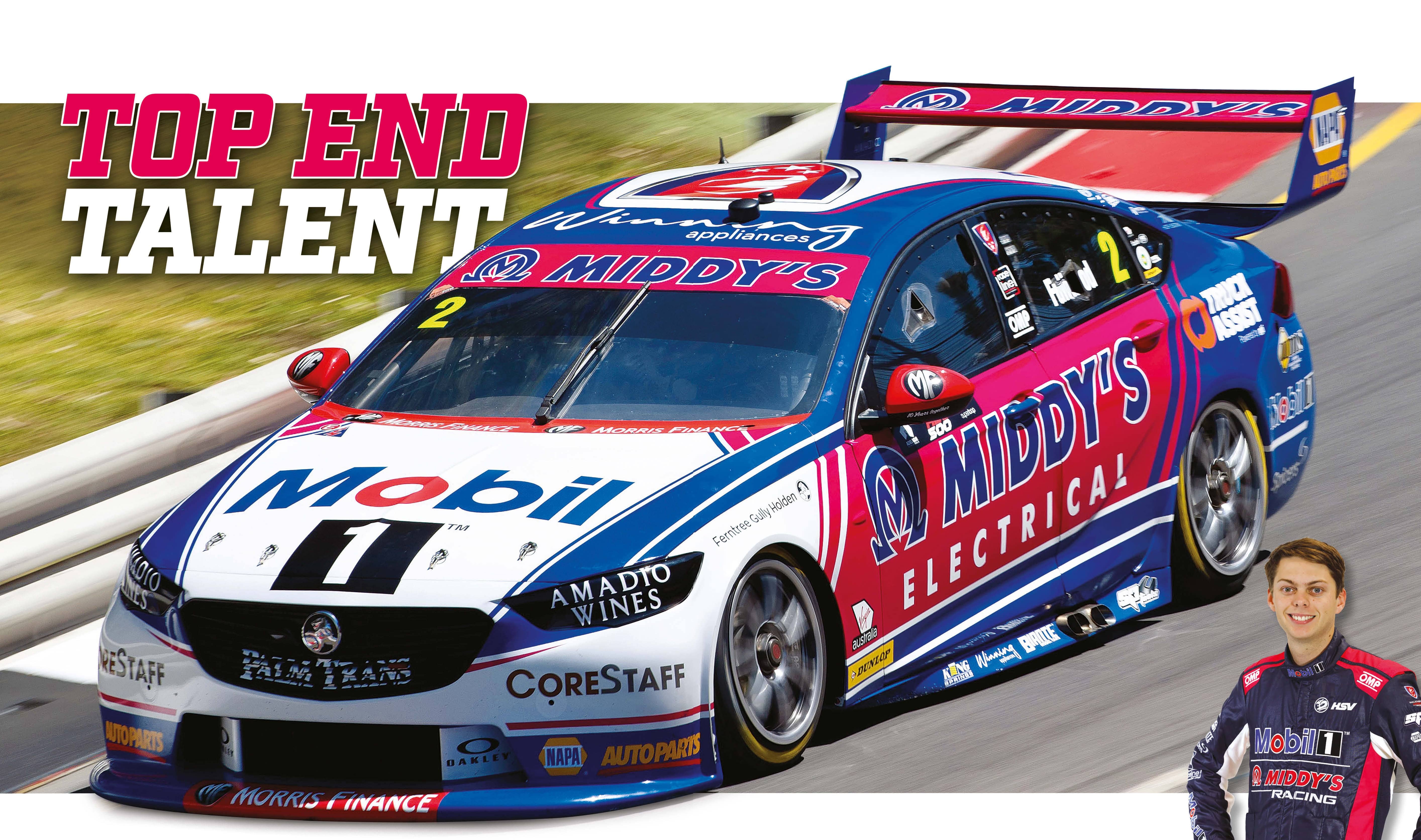 There is a peculiar synergy between 2020 Walkinshaw Andretti United rookie Bryce Fullwood and 1997 Holden Racing Team rookie Greg Murphy. Not only are the pair the only two newcomers to contest the main series in a primary car with the prestigious Holden team, but Murphy was the first person who taught Fullwood how to drive a Supercar. Fullwood made the switch straight from karts to tin-tops in 2015 at the advice of Tickford Racing boss Tim Edwards and linked with the Murphy family for training in Aotearoa, New Zealand.
"My Dad [Brad] got onto Greg's father, Kevin; I'm not sure how he got onto Kevin, but it worked out that in New Zealand they had an old Supercar over there," Fullwood recalls.
"Greg did rides in them and we managed to tee-up to do 100 laps with him. We had an intercom in the car, and he was teaching me how to change gears, heel, and toe and generally how to drive the car. He taught me all the basics. I pretty much went from there straight to Adelaide [Super2 in 2015]. So it was a fairly big adjustment for me, that's for sure."
Major adjustments seem to be the hallmark of Fullwood's career to date. Growing up on a five-acre property just five minutes from Hidden Valley Raceway, he spent his early years primarily riding motorbikes but was also comfortable at the controls of the ride-on lawnmowers and excavators. He seemed destined to spend more time on two wheels than four, but what was meant to be a one-off visit to the kart track led Fullwood to where he is today.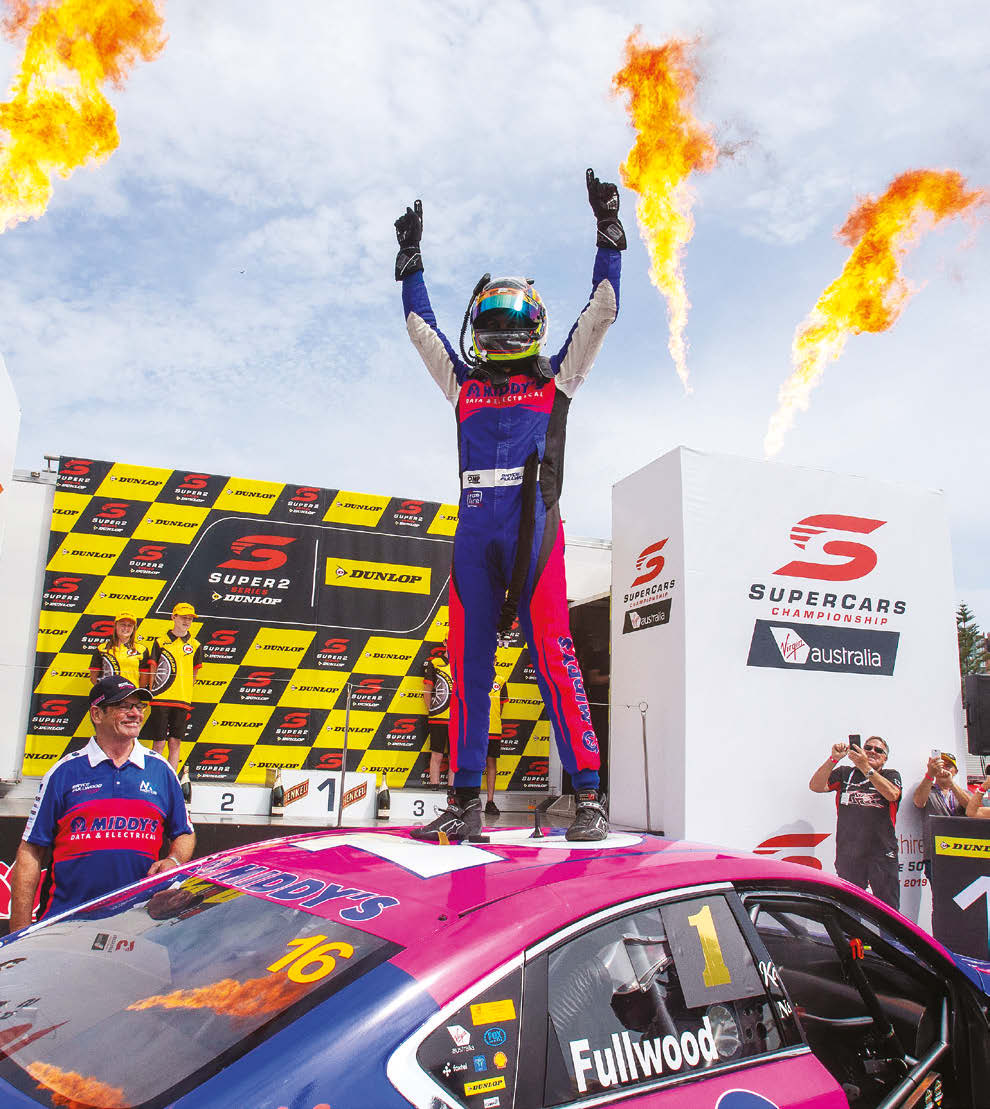 "I spent every single day on my motorbike with my best mate Brodie," he says.
"I spent a lot of time outside, a lot of time in the shed. I was very hands-on growing up. My old man actually had a motocross racing background. I had raced BMX as a youngster, and as I was growing up I was starting to get into my motorbikes a fair bit more, but Mum was not real keen on me racing motocross.
"I was actually with another mate and we went down to the hire kart track, which is the Hidden Valley go-kart track. We actually got there too early and they hadn't opened yet. There were private karts going around, and as soon as I saw the go karts I was like, 'How good is that!'"
Fullwood recalls that they got talking to some of the guys at the track and had a go at one of the karts, which led them to purchasing a kart. What started out as father and son having a bit of fun not far from home quickly changed when Fullwood was allowed to have his first race interstate at Ipswich, Queensland.
"I sort of wasn't real keen on school as a youngster; my grades weren't that great and I generally didn't want to be there," he says.
You can read up to 3 premium stories before you subscribe to Magzter GOLD
Log in, if you are already a subscriber
Get unlimited access to thousands of curated premium stories and 5,000+ magazines
READ THE ENTIRE ISSUE
Autumn 2020 Issue 116