Generation Now
V8X Supercar Magazine
|
April - May 2019 Issue 110
The full-time retirements of Craig Lowndes and Garth Tander put an exclamation point on the Virgin Australia Supercars Championship's most recent generation change. With a new champion in Scott McLaughlin, new contenders such as Cameron Waters, new veterans such as Amie Whincup and new rising stars such as Anton de Pasquale, we attempt to make sense of this new pecking order by grouping the 2019 grid into their new roles.
There have been a number of high-profile retirements in Supercars in recent seasons, with Craig Lowndes' decision to step back from full-time driving the most significant.
He represented the changing of the guard in Australian touring cars in the mid-1990s, bursting down the door that saw Garth Tander, Jason Bright, Greg Murphy, Todd Kelly and more follow and take over the mantle of leading drivers from Peter Brock, Dick Johnson, Jim Richards, Larry Perkins, and co. The latter was a golden generation of Australian touring cars, but Lowndes and co. carried the sport through an era of expansion and growth.
The next great generation change took place in the mid-2000s, when Jamie Whincup, Mark Winterbottom, James Courtney, Rick Kelly, and co. raised the bar in terms of preparation and fitness. They did battle with Lowndes' generation in a fascinating era of Supercars, though they now face new foes from the next in line.
The new crop of leading drivers are products of the Dunlop Super2 Series, the second-tier category, which has produced well-rounded talent ready to hit the main game running at a younger age. This is the generation led by reigning champ McLaughlin, with each driver in this category filling a different role in Supercars' new look pecking order.
It was fitting that Scott McLaughlin was crowned champion on the same day Supercars paid tribute to the retiring Craig Lowndes. It marked a handover of sorts between two of the most popular and fan-friendly drivers in the sport, separated by two generations.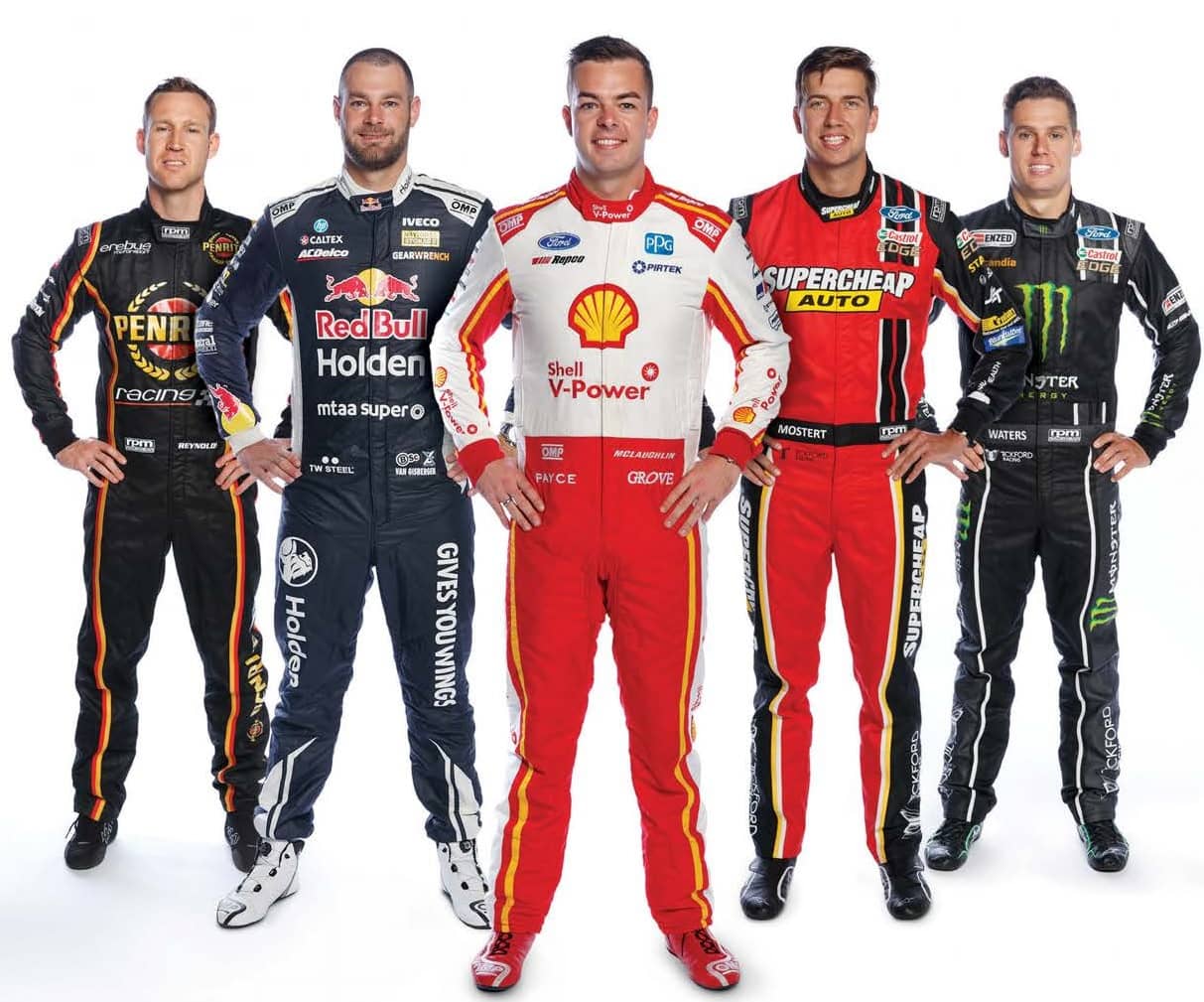 McLaughlin is leading the way for a crop of drivers who learned their craft in the Dunlop Super2 Series and have helped dethrone the recent ruler of Supercars, Jamie Whincup. With plenty of experience at a young age in a Supercar, success has come quickly for the likes of McLaughlin, who won races in his first full-time season and is already rewriting the record books when it comes to achievements such as pole positions.
McLaughlin is the natural successor to Lowndes, with his friendly personality and willingness to engage with fans reaching a level of popularity few New Zealanders have achieved in Australia. But success at a young age means Supercars may struggle to hold on to him, with his strong ties to Team Penske, love of NASCAR and American fiancée possible triggers for a Marcos Ambrose-like move to North America.
The reigning champion has already built up a great rivalry with countryman Shane van Gisberben, with their battle for the title last season one of the most closely fought in years. Van Gisbergen doesn't necessarily fit the rising-star mold filled by McLaughlin in recent times, debuting in the series back in 2007 but still only 30 years of age in 2019. As the aggressor on track and driver of Roland Dane's powerhouse Triple Eight outfit, van Gisbergen has somewhat assumed the role of villain up against McLaughlin, a narrative that fits in perfectly with what Supercars wants from its new generation of leaders.
If McLaughlin is the hero and van Gisbergen the villain, then David Reynolds is the joker. His rise at Erebus Motorsport hasn't stopped him from playing the class clown; in fact, if anything, he's been free to be himself under the leadership of equally eccentric team owner Betty Klimenko. Like van Gisbergen, Reynolds has over a decade of experience in Supercars but is now at his peak, leading Erebus Motorsport to results beyond expectations. This combination makes him stand out from the other drivers around his age and level of experience.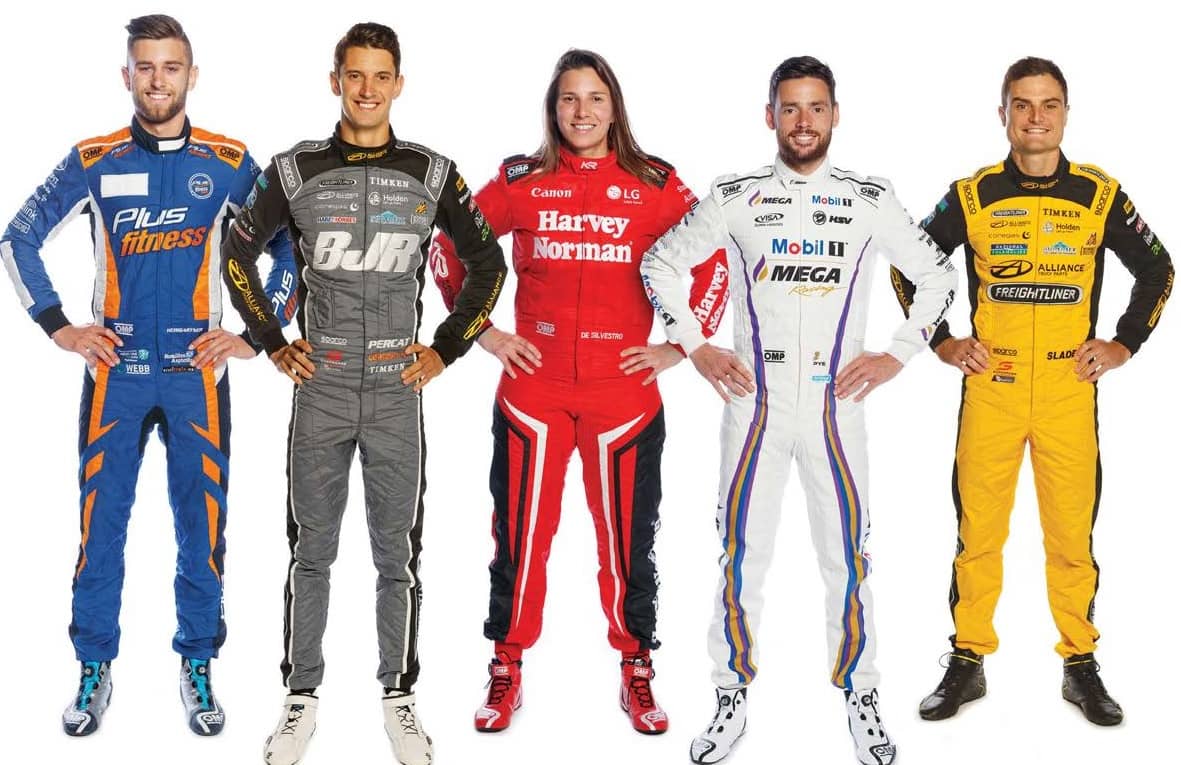 Tickford Racing duo Chaz Mostert and Cameron Waters may have struggled last season but the team's return to form with the new Mustang Supercar has allowed them to shine once more. With long-time Tickford Racing driver Mark Winterbottom moving on at the end of 2018, Mostert and Waters have stepped up as team leaders in 2019.
You can read up to 3 premium stories before you subscribe to Magzter GOLD
Log in, if you are already a subscriber
Get unlimited access to thousands of curated premium stories, newspapers and 5,000+ magazines
READ THE ENTIRE ISSUE
April - May 2019 Issue 110