Whine and roses
It's not the 800hp on offer that attracted Adam Kilmurray to a tune-up for his R560 V8 Topline but the sound from the exhaust – and he got it by going Greek
Eight hundred horsepower? "There's no need for that in Ireland; it must burn a lot more diesel; surely something will fail on that engine; that's just silly horsepower" are just some of the comments in response to my enquiries about an Irish Scania R560 that has been tuned to make it the most powerful truck in Ireland or, maybe, in Britain. However, rather than simply nod in agreement at the torrent of negativity, or, dare I say it, begrudgery, which we are so highly proficient at in Ireland, I decided a thorough investigation was called for.
As the truck turned out to be based a matter of miles from my home, it made sense to find out from the operator himself just how he came to operate such a ludicrously powerful machine. Adam Kilmurray, from Mount Lucas, close to Edenderry in the midlands county of Offaly, known for its proliferate of flat bog lands rather than mountainous topography more suited to a high-horsepower machine, is modest about the power output of his 2012 Scania.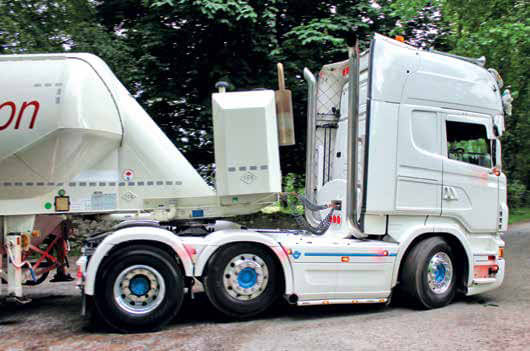 An accident
"I didn't initially set out to achieve that horsepower figure – that sort of happened by accident. As a fan of Greek V8 trucks, I was captivated by the turbo howl they gave off while changing gears. It was this sound I really wanted, as opposed to massive horsepower."
After casually mentioning this to friend Brian Keogh, of Keogh Commercials based at Grovine, on the outskirts of Kilkenny City, Adam thought no more about that glorious sound as he happily continued to drive his Tipperaryregistered Topline in stock form. But, down in Kilkenny, Brian Keogh had done some homework of his own.
"About two weeks later," says Adam, "Brian called me to say he knew how to get the sound I wanted. He had been in touch with tuning specialist Giotas Sakis in Greece, who explained that the sound could be achieved by fitting a modified turbocharger which they would supply."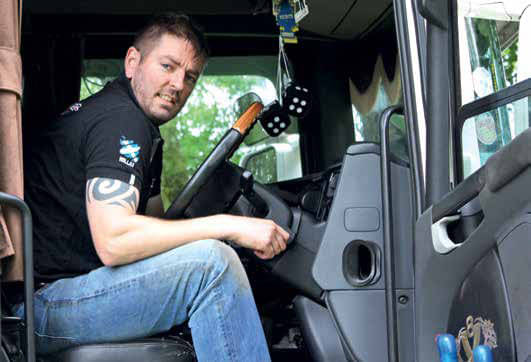 Given that the cost was in the region of €3000 (about £2500), Adam wasn't initially convinced that he could justify the outlay, especially seeing as there was nobody else in Ireland who he could contact for feedback and advice. But, despite his best efforts, he failed to banish that turbo howl from his mind, imagining how it would sound on his manual truck, to the point that he eventually succumbed and picked up the phone to Brian.
"After thinking about it for two weeks, I told him I was up for it – but first I asked him how risky it was and if there was a chance it would damage the engine. 'Not if we do it right' was his reply."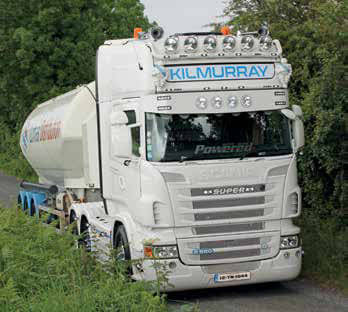 And so it came to pass that Adam's truck made history by being the first truck in Ireland fitted with a Giotas-Sakis Powered turbocharger.
You can read up to 3 premium stories before you subscribe to Magzter GOLD
Log in, if you are already a subscriber
Get unlimited access to thousands of curated premium stories, newspapers and 5,000+ magazines
READ THE ENTIRE ISSUE
June 2020