Roffe with the smooth
Truck & Driver
|
September 2020
This immaculate colour-coded Daf XF is heavily influenced by Dutch styling, but has a number of special touches to give it a truly unique look
At a glance
Make & Model: Daf XF 480 FTG Super Space
Engine: Paccar MX-13 12.9-litre six-cylinder Euro 6c
Power: 483hp @ 1600rpm
Torque: 2500nm @ 900-1125rpm
Gearbox: 12-speed TraXon auto, 12TX2210DD
Operator: Roffe Transport Services
This Daf XF is curiously understated yet eye-popping at the same time. It's the pride and joy of 23 year old Tom Roffe, who is learning his trade in the family transport business.
We first saw the Daf at Truckfest Peterborough in 2019. The skies behind it were dark and stormy, with a bright sun at our back, shining directly on the truck. Pretty much any vehicle would look good with such favourable – and rare – lighting, but Tom's Daf looked simply incredible; one of the best Euro 6 XFs we'd ever set eyes on.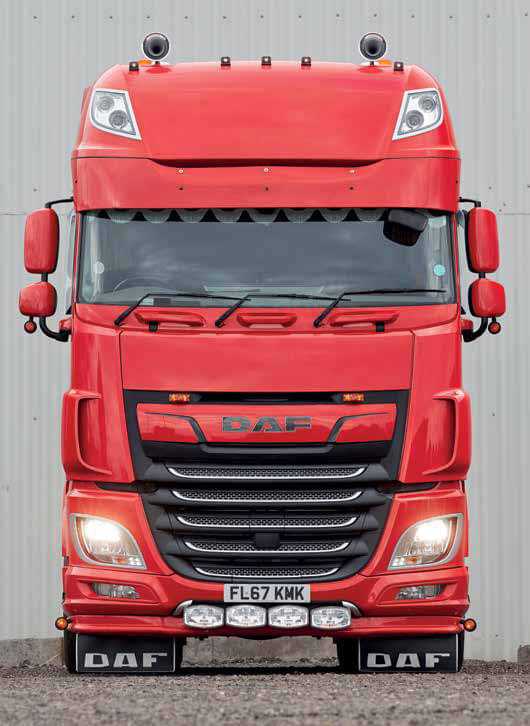 Fast forward to 2020 and, after a delay due to you-knowwhat, we finally got the truck photographed for Editor's Choice on a fine day in June, a mere 13 months after first spotting it. Although to be fair, during that time, Tom has also made some updates and additions to the truck. It wasn't purchased brand new by his family's firm, Roffe Transport Services.
The company was established by his grandad Malcolm, who started off as a cattle farmer before buying his first lorry, a Bedford TK, which was used to haul stock feed and potatoes, then fertiliser. At one point they were running 60 trucks.
Malcolm's brother Neville established TWR transport, and for a while they both ran Volvos but Malcolm moved towards Daf trucks in the '80s and stuck with them ever since. Today, the fleet numbers 40 and they're all Dafs.
Tom's been around trucks his whole life; his grandad would carry him round the yard as a baby. When he was 16 he passed his tractor test and was out working moving bales. He was earning pocket money washing trucks and trailers and yard shunting before that. So it was no surprise when he gravitated toward a career in transport.
He had a huge opportunity come up when visiting an agricultural show a few years ago, and signed up to go to the USA to take part in a project called "Harvest Support". So young Tom packed his bags and flew out to the States. "I was just turning 18 at the time, and I didn't have time to get my UK provisional licence or driving exams done," he explains. So, weirdly, Tom passed the test to drive an American truck before a British one!
It was an incredible experience. "Most of my work was on a grain cart, we'd unload the combines which would load into trucks that would run to store before onward shipment by train and boat. The scale of everything is so much bigger than here. 500 acres is considered a garden plot. A 180hp tractor is about the size of a lawn mower."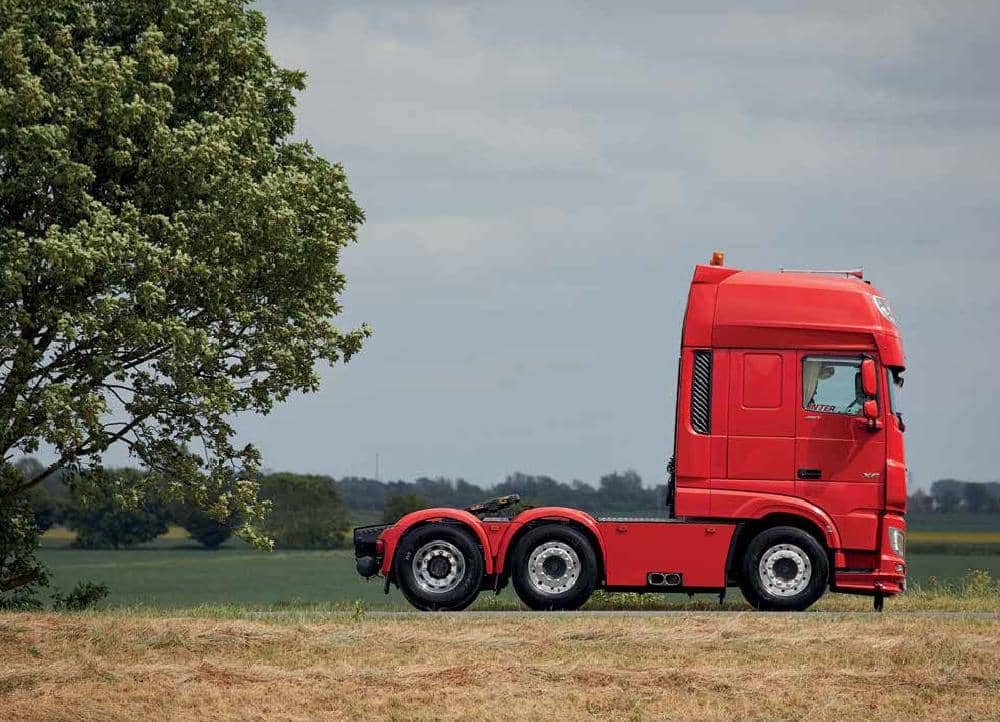 American adventure
You can read up to 3 premium stories before you subscribe to Magzter GOLD
Log in, if you are already a subscriber
Get unlimited access to thousands of curated premium stories, newspapers and 5,000+ magazines
READ THE ENTIRE ISSUE
September 2020