Keeping cool
Truck & Driver|July 2020
Repairing the air conditioning on his trusty Foden Alpha sees Chris Maddison get a tad hot under the collar thanks to some threads someone crossed when it was built back in 2003
The urge to make the cab cold at all times is an affliction I've lived with, I think since I first passed my test. Aircon to me is as crucial as breathing; being frozen daft at the wheel always seems to go hand-in-hand with being wide awake and sharp.
In winter, I still run the air con daily and just put my "big coat" on, a common Yorkshire response to weather that seems to render anyone south of Watford Gap, immobilized, demoralized and scared to tackle the mountainous and treacherous high passes of the M25!
Imagine my disdain then as lockdown accompanied some glorious weeks of early spring weather. Sun's out, guns out as they say; the lights were on but there was nobody home in the ice maker on the Foden, it had a new pump under two years ago and no obvious major leaks led to a fair quota of head-scratching in the yard.
Suitably shackled to the re-gas machine back at base, we removed the old coolant and oil and saw she had only 135g in the system instead of the rather more healthy amount of 850.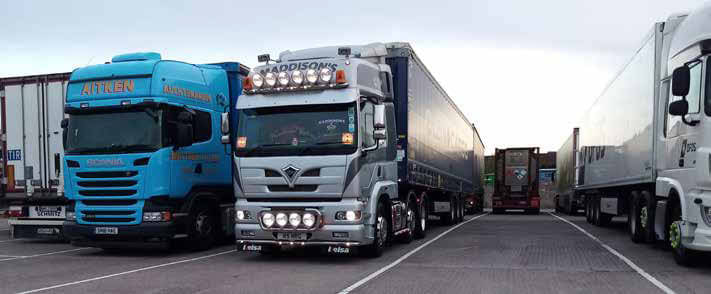 This was a good sign, I was assured by Tom on the whistles and bells as if there had been a system failure, chances are it would be totally empty, so he created the vacuum necessary before the new coolant and lube is let back in and we waited for the machine to tell us in its own shrill way, that it was game on.
You can read up to 3 premium stories before you subscribe to Magzter GOLD
Log in, if you are already a subscriber
Get unlimited access to thousands of curated premium stories and 5,000+ magazines
READ THE ENTIRE ISSUE
July 2020