Keep calm and carry on
Truck & Driver|June 2020
It's been a trying month thus far, not really knowing what's around every corner, figuratively and literally. Since that first briefing on lockdown and the essential transport message, it seems now that all cargo became essential pretty much overnight.
This is a double-edged sword to me really, as like most folk I was keen to keep the overdraft under control, but apprehensive about exposing my family to risk.
I appreciate I'm lucky in terms of the nights out ratio and being able to bring a pack up and a flask most days as well as plan my jobs around a frequent pit stop and sanitising session at Ulceby Truck Stop.
Dougie should take the praise levelled at him for his efforts to highlight and remedy the often appalling abuse of driver's basic rights, to be treated with respect and not like a swarm of lepers converging on RDCs as some have been made to feel.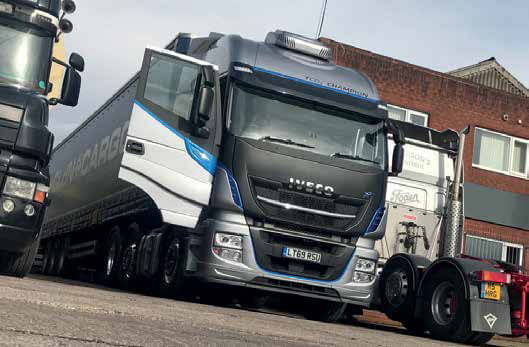 I believe a lot of these companies will attempt to keep drivers excluded for many a month after the COVID-19 outbreak has been brought under 'control' as I honestly believe a large percentage of these places have been looking for justification to do just that for years. Only time will tell and only the boys and girls at the coal face can keep the information flowing.
Work-wise, so far, I'm keeping going... volumes through the port are massively reduced. In the main I think, this is down to a lot of end-users shutting down rather than a lack of supply and the exports from British Steel appear to be maintaining a reasonable flow, at least from Scunthorpe in the short term.
You can read up to 3 premium stories before you subscribe to Magzter GOLD
Log in, if you are already a subscriber
Get unlimited access to thousands of curated premium stories and 5,000+ magazines
READ THE ENTIRE ISSUE
June 2020