Final journeys
Truck & Driver
|
September 2020
David Hall has recently retired his Vintage Lorry Funerals business. He looks back on his memories, taking drivers on their final journey with his 1950 Leyland Beaver
The area I covered is as far as Stranraer to St. Austell and beyond. I met some interesting people on my travels, and I have had some amazing experiences. In general I used to love driving at night as I mainly had the road to myself. It is much easier to tell if the road ahead is clear and let vehicles past as I trundle along at 30mph.
On 28 October 2005, coming over Salisbury Plain at 9pm it was pitch black and the only lights were my head lights and the three dashboard lights from the oil pressure, vacuum pressure and speedometer gauges.
In my mirror I spotted a car approaching, however, it was not travelling much faster than the Leyland Beaver. As it got near the lorry I used my left indicator to advise that the road ahead was clear but nothing happened. I wound down the window and waved the car on but again nothing happened.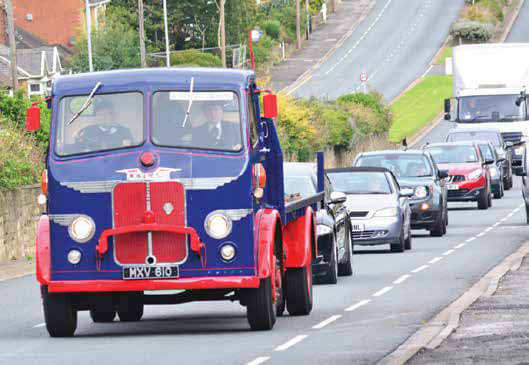 More worrying was the fact that the car was travelling too close and an accident would result if I had to brake suddenly. Just before Devizes there is a layby so I pulled into it and thought that would sort the problem, however, the car followed me in.
I wasn't best pleased. I got out of the cab and approached, thinking it must have been some young driver who had never driven in the dark. But I was wrong, the driver was an old lady who could hardly see over the steering wheel.
Before I could speak she said, "I know that you want me to come past you, but the A342 is a lonely old road and I'm more comfortable behind you." I asked her where she lived and I said that I would guide her home, if she dropped back 10 yards so I could see her in my mirrors!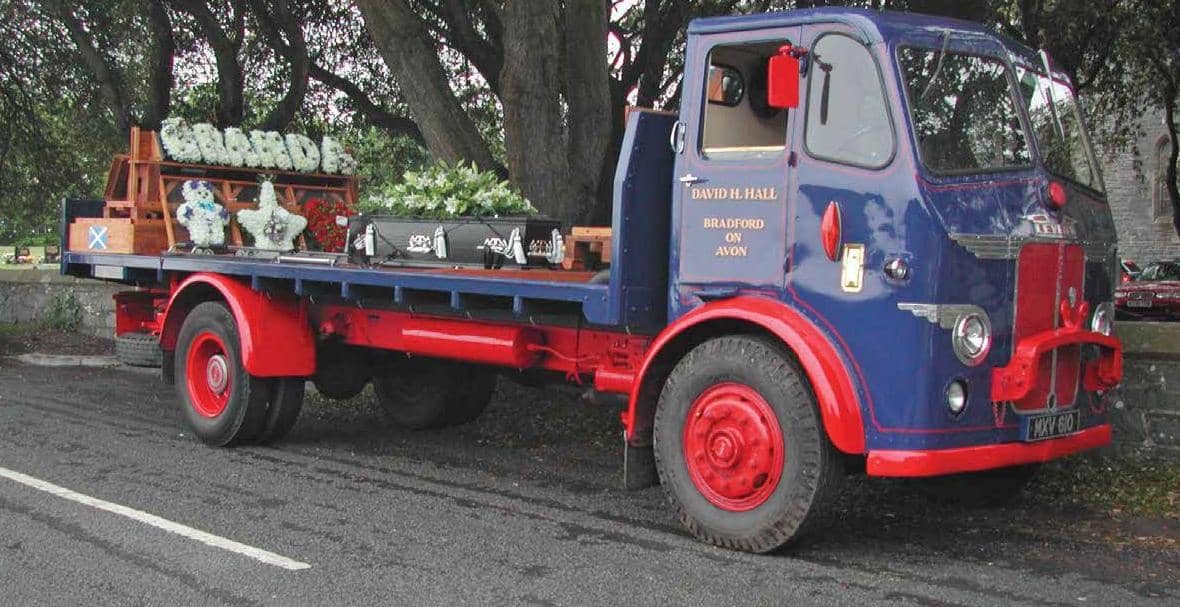 Calling card
I was coming east on the North Circular in the early afternoon of 23 April 2010 and the traffic wasn't heavy. People waiting at traffic lights in other vehicles would sometimes talk to me. At the lights just before the A10 a sports car pulled alongside and a well-spoken individual asked what I used the lorry for and when I told him he said, "Does one have a Business Card?" I took a card out of my box and started to get out of the cab, however, he gestured that I should stay put and his companion would collect it.
The passenger door opened and out stepped a lady who was wearing a bikini! She climbed up the side of the Leyland and pushed the upper part of her torso through the open window and when I offered her my Business Card she pointed that I should position it between the two components of her amble bosom. She then slid down the side of the cab, got back into the sports car, the lights changed and they roared away waving and laughing.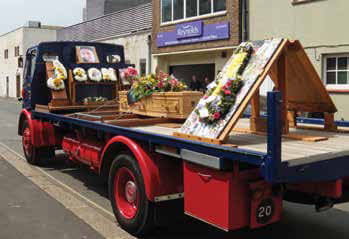 Most people are delighted to see the lorry because it brings back memories of happier times, however, this wasn't the case early morning on 23 March 2006 in Bristol. I was sitting in Westbury-on-Trym at 6.30am having made an early start to avoid the rush hour and I was parked under a street light sipping coffee from my flask and doing a Sudoku puzzle. A big white Jaguar MkII came past, stopped and reversed back. An elegant elderly lady, hair in a bun, walked back to speak to me, asking, "Is this a Leyland Beaver?"
You can read up to 3 premium stories before you subscribe to Magzter GOLD
Log in, if you are already a subscriber
Get unlimited access to thousands of curated premium stories, newspapers and 5,000+ magazines
READ THE ENTIRE ISSUE
September 2020