Voltswagen The People's EV?
Top Gear South Africa
|
October 2019
Ten years down the line, will the answer to every car-buying question be "Just get an ID.3"?
WHEN IT COMES TO BUILDING AND, CRUCIALLY, SELLING MOTOR VEHICLES EN MASSE, VOLKSWAGEN HAS A BIT OF A KNACK. It shifted well over 20 million Beetles and then, in the Seventies, introduced a car called the Golf... you may have heard of it. Seven generations, an eighth coming later this year, 35 million sold so far. Now we arrive at the ID.3, a car VW says marks the beginning of its third era (hence the name) and with any luck will sweep all of that Dieselgate nonsense under the carpet once and for all.
This isn't a toe in the water like the stopgap e-Golf and e-Up, it's the first model on a new, bespoke MEB electric car platform (that will sprout 27 EVs across four brands) and a full-blown assault on world domination. The plan is to sell hundreds of thousands of ID.3s every year – a lynchpin in the VW Group's ambitions to sell two to three million electric cars a year by 2025. For reference, the group sold just over 10m cars globally in 2018, so that's quite a slice. This isn't a drill – Wolfsburg is all in.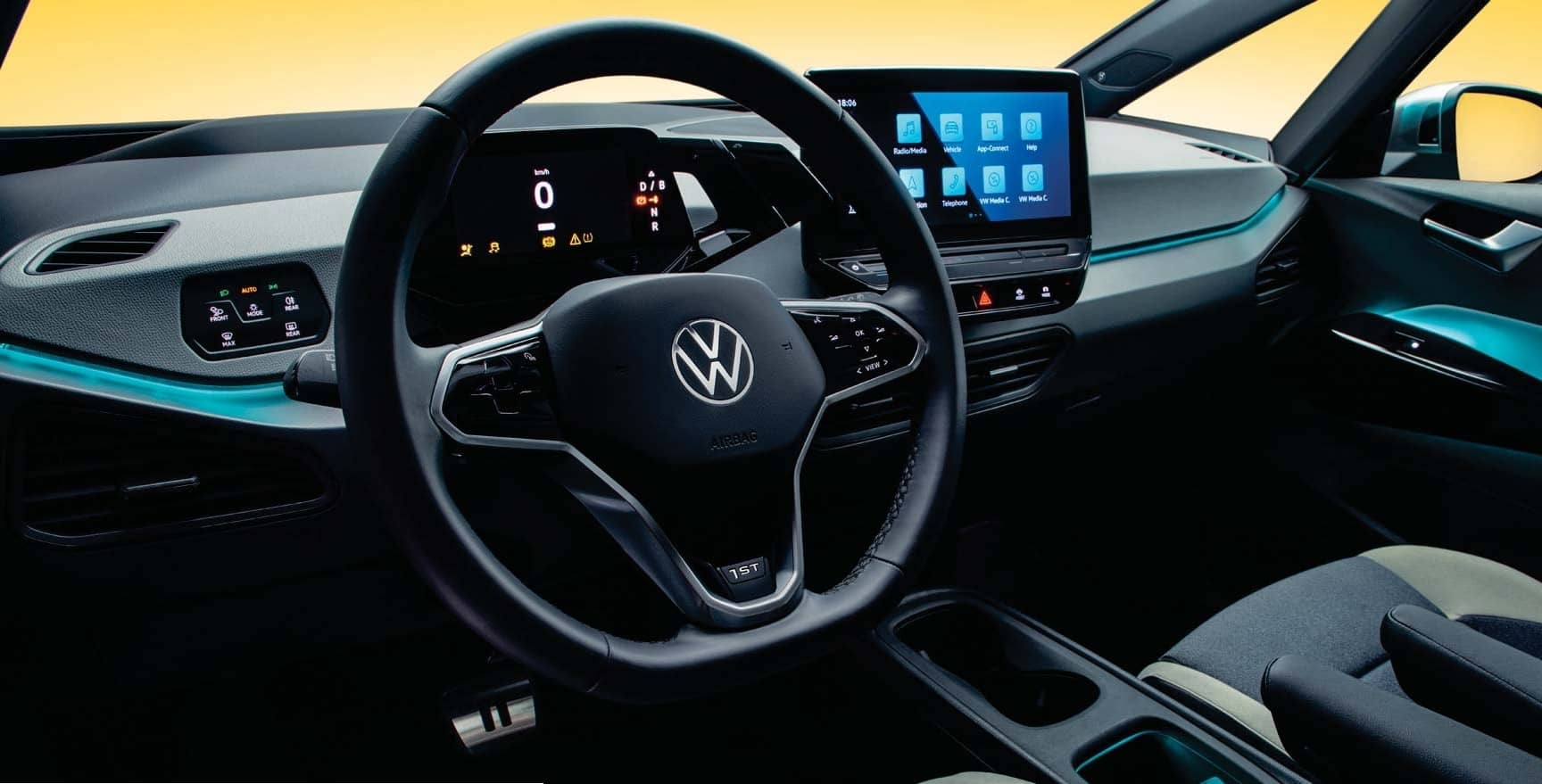 But let's take a step back for a moment. There must be a secret to mass-produced success. A reason, beyond massive stockpiles of cash, why VW knows how to move volume… and I think I've found it. Steve Jobs said, "Innovation is saying no to 1,000 things." Warren Buffet, the American gazillionaire, backs him up: "The difference between successful people and really successful people is that really successful people say no to almost everything." And that's where VW's genius lies.
The reason the answer to "What car should I buy?" is more often than not "A Golf" is because it's never been swayed by fads or fashion. We groan when VW reveals a new-generation Golf that looks exactly like the last-generation Golf, then go out and buy them in droves, because a Golf isn't fancy – it just works.
You can read up to 3 premium stories before you subscribe to Magzter GOLD
Log in, if you are already a subscriber
Get unlimited access to thousands of curated premium stories, newspapers and 5,000+ magazines
READ THE ENTIRE ISSUE
October 2019