Variety Show
Top Gear South Africa|November 2019
We're in a golden age of fast cars. This is going to be blast, unless, of course, there's a slight medical emergency...
3PM I'm two laps in, ratcheted into the Atom, concentrating hard and sweating liberally when I feel it. Weight on the outside corner of my eyelid, then the drip as sunblock infused perspiration makes contact with the cornea. Dull warmth builds quickly to an ocular emergency. I wipe frantically with my grimy fingers and make the situation 42 times worse. It's both sides streaming now, vision terminally blurred, speed and racing line long since abandoned in favor of keeping it out of the gravel. And I can hear them coming…
By this point I'm operating two seconds open, two seconds shut policy – it's the best I can do. That and pray they see the Atom in time to take evasive action. Sounds like the Jag first, full metal racket, explosions when it spots me and lifts, then more thunder as it flashes past… followed by a higher-pitched, more cultured rasp. The Supra must have been hiding in the Jag's wake; don't suspect it'll keep up for long.
Two down, two to go. Here comes another, spinning hard, longer pauses before the revs start climbing again – that'll be the Cayman dancing by. I'm nearly back at the pits now – I can make out a red grandstand and a white smudge to my left – the Sagres logo – just one long right-hander before the sanctuary.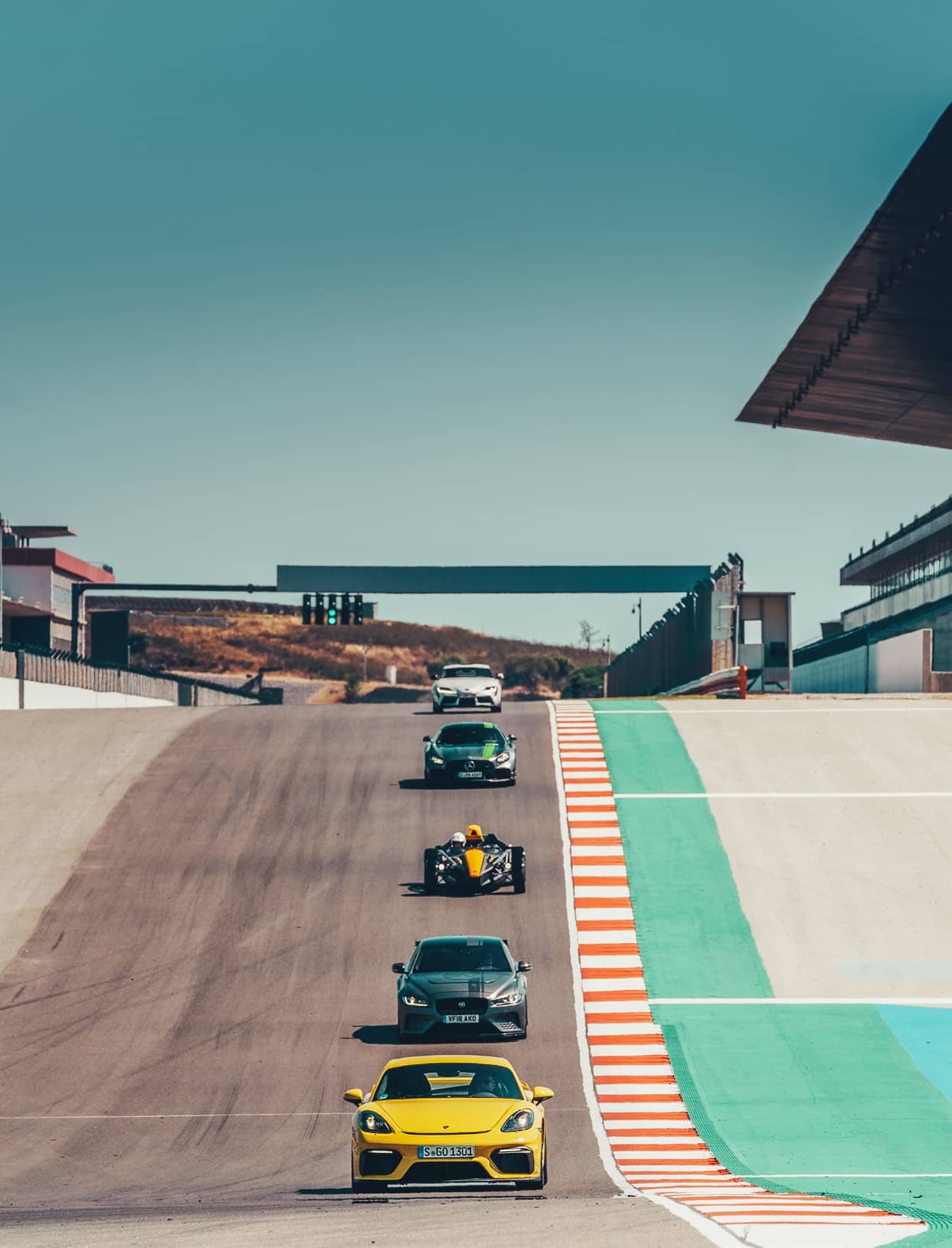 But here's the Merc, snorting and spitting, tires screeching and a whiff of vaporized rubber as it overtakes – I can only assume – fully lit around the outside. I roll to a stop in the pits, mime daggers being repeatedly inserted into my eyes, and retire to the toilet to plunge my head into a sink of cold water. That was fun.
This is it then, folks, the launchpad for our 24-hour odyssey: 3pm on a gorgeous afternoon, temperatures parked beyond 35°C and a group of five wildly different performance cars – the variety show – because where better to start than with an all-singing, all-drifting demonstration of the outrageous diversity we're currently enjoying? Driver-focused, but philosophically opposite rear-drive coupes from Germany and Japan, a track-obsessed super-saloon born from a sales-rep special, a British flyweight that both refines and spikes the formula, and a hulk of a supercar optimized for bullying racetracks, but just as happy to throw its weight around on the road. We live in gilded times.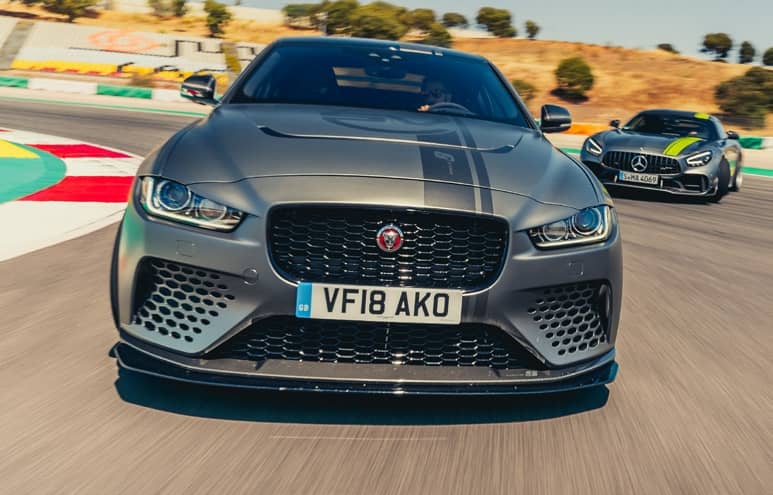 Eyes bathed, I'm keen for something gentler and gravitate towards the Supra. I'll let you into a secret... when we asked Toyota to support this event, way back before we'd even driven it, it was a hot tip in the TopGear office to take the honors. Time has not been kind. Sticky accusations that it's just a BMW Z4 in drag, claims that it lacks the character and engineering obsession all Japanese icons have in abundance, and questions around its million-rand pricetag have all deflated its stock value. But we still wanted it here – a win in itself – to give it a chance to prove us all wrong.
You can read up to 3 premium stories before you subscribe to Magzter GOLD
Log in, if you are already a subscriber
Get unlimited access to thousands of curated premium stories and 5,000+ magazines
READ THE ENTIRE ISSUE
November 2019