Circuit Breaker
Top Gear South Africa
|
November 2019
Petrol A45 AMG takes on electric Model 3. Now, who turned out the lights?
High above Portimão's main straight, a handful of glow worms try their best to cast light over proceedings. The plan had been for the racers to run deep into the night, to have the full Le Mans experience. But the VW ID.R has even less illumination than Portimão. The Porsche 935 has enough for both – its LED light beams are extraordinary – but in the dark that would leave the ID.R tooling around in the wake of a vastly slower car. And I do mean vastly. And I am talking about the 935.
So the racers were pulled in, much to Chris Harris's chagrin, and this test got an early call-up. Since the ID.R managed only three fast laps at a time before needing a full "is the air crackly around here?" recharge, I'm intrigued to find out how long we can sustain max attack in a Tesla Model 3 Performance. Actually, that's not what matters – it's how fast spent energy can be replaced. The Mercedes-AMG A45 can be back on track inside of three minutes. With no convenient Supercharger, the answer for Tesla is likely to be "dawn".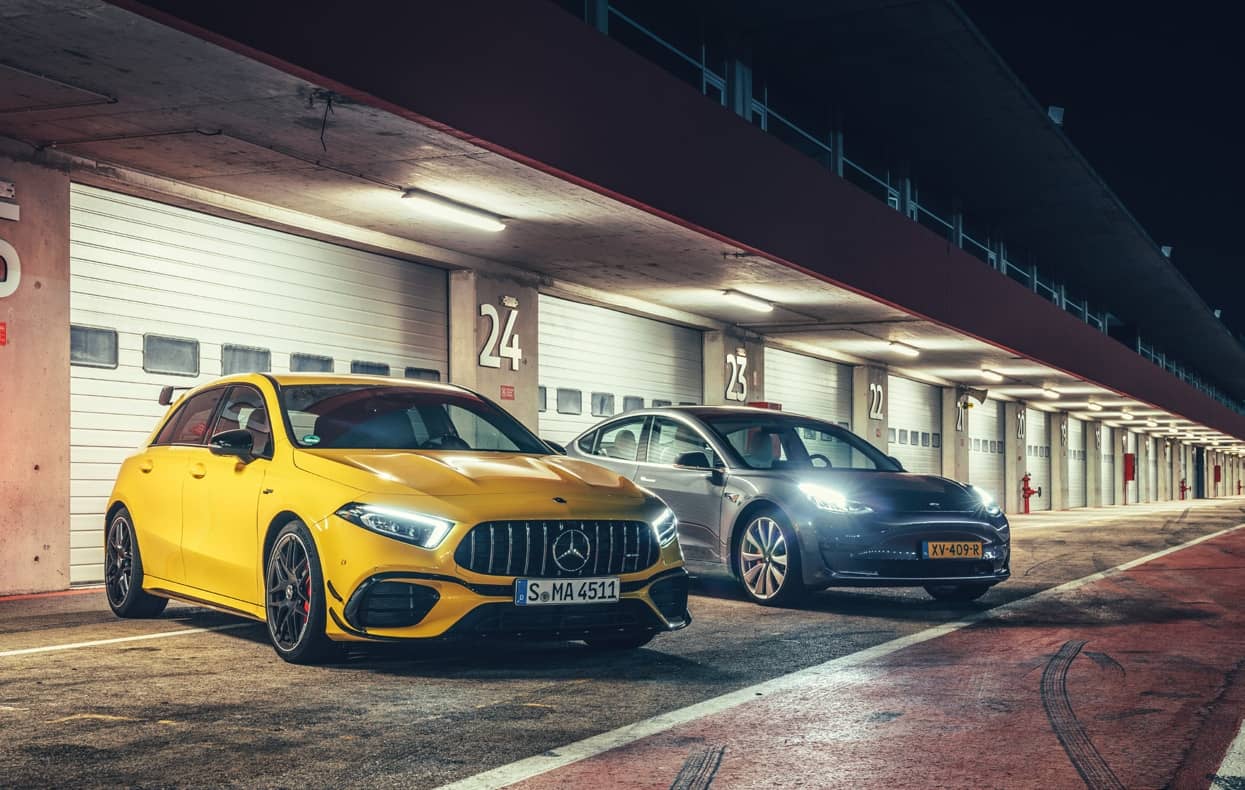 Now, on to more serious business. Earlier this year we pitched a Model 3 against BMW's M3 and tested the objectives (acceleration, braking, lap time). To no one's great surprise, Tesla won. Now it's time for the subjective: is an electric sports car as much fun as performance petrol?
You can read up to 3 premium stories before you subscribe to Magzter GOLD
Log in, if you are already a subscriber
Get unlimited access to thousands of curated premium stories, newspapers and 5,000+ magazines
READ THE ENTIRE ISSUE
November 2019