THE SECOND CHANCE S10
Street Trucks|April 2020
Building Much More Than Just a Show Truck
T
HERE'S NOTHING MORE EXCITING FOR A YOUNG MAN THAN HIS FIRST VEHICLE—ESPECIALLY IF IT LOOKS ANYWHERE NEAR AS COOL AS THIS DIME. Most kids only dream of owning a truck like this, but very few have the opportunity to make it happen at such a young age. Jacob Rodriquez of Visalia, California, was cruising to local shows in this truck before he even had his driver's license—a permit in hand and his pops riding shotgun were all he needed to enjoy life on the road as a teenager.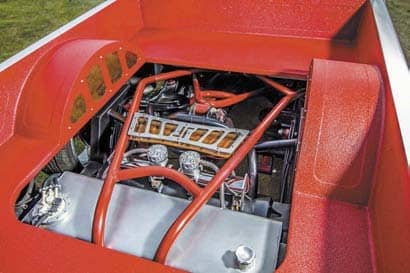 Since Jacob was 15, he has been in the garage with his dad, Robert, wrenching and trying to build a truck they could both be proud of. They didn't have a chance to finish the first project they started. Unfortunately, life got in the way, and they had to sell the truck they were making progress on, but they were given another opportunity at completing a drivable show truck just a couple years later.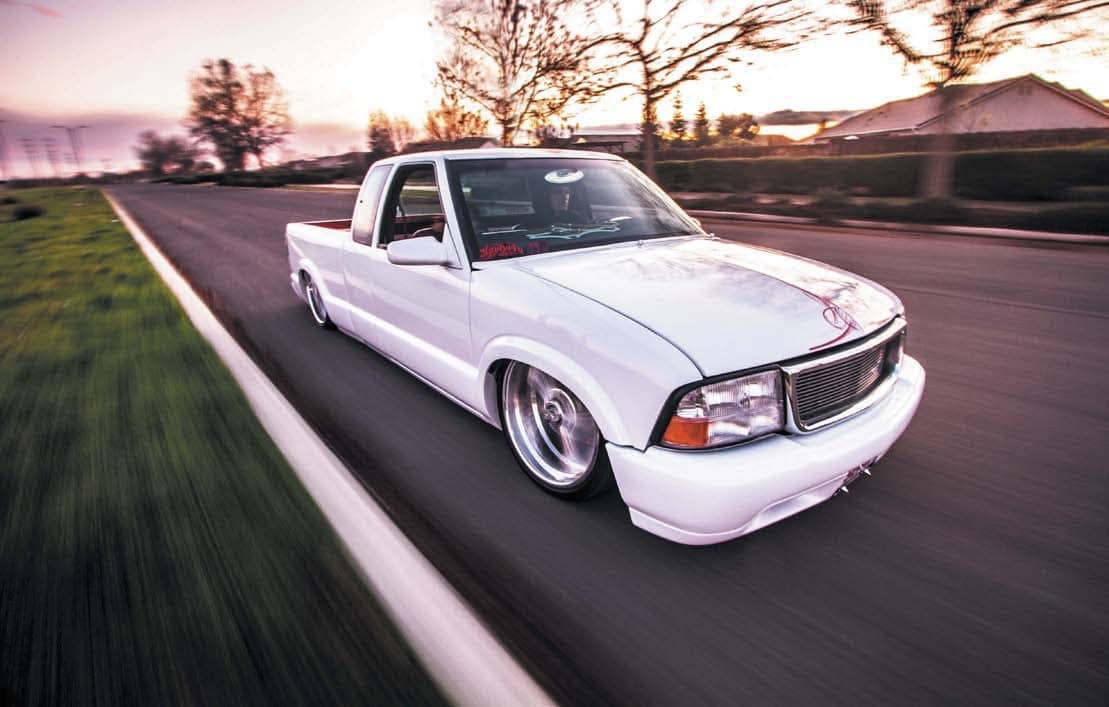 "This S-10 here is my second chance at building something special with my son," Robert says. "Actually, this truck originally belonged to Matt Banta, who was planning on finishing the truck with his son, so really the truck had its own second chance to be completed by another father/ son team."
Just like any team, there were just as many times of struggle and defeat as there were victories, but Jacob and Robert worked right through them all to take the S-10 to the finish line.
"The countless hours spent cooped up in the garage with my dad were some of the best times I've ever spent with him," Jacob says. "At the same time, we reached levels of frustration that would cause us to butt heads and disagree, but that made the breakthroughs we made with the truck that much more rewarding for us."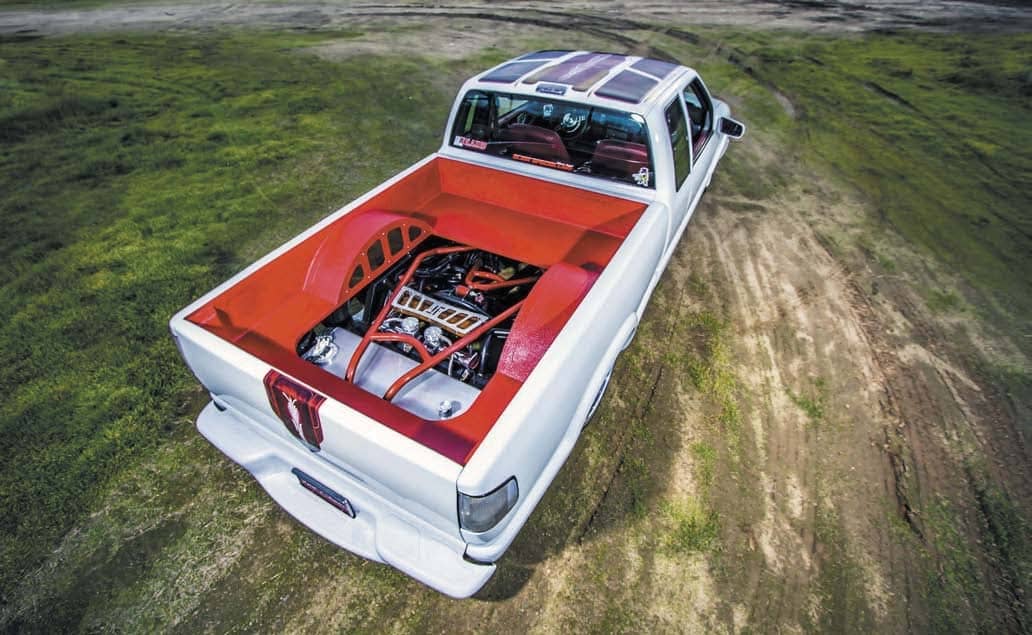 You can read up to 3 premium stories before you subscribe to Magzter GOLD
Log in, if you are already a subscriber
Get unlimited access to thousands of curated premium stories and 5,000+ magazines
READ THE ENTIRE ISSUE
April 2020