HOME SICK
Street Trucks|July 2020
Bryan Garst's Garage-Built '56 Chevy Pickup
THE LICENSE PLATE THAT ADORNS THIS ABSOLUTELY KILLER '56 CHEVY PICKUP IS SORT OF AN INSIDE JOKE TO ITS OWNER. While the House of Kolor Kandy Green paint is what grabs the attention of most onlookers, it has also been the main topic of this truck's small number of critics. Yep, you read that correctly—people do actually take the effort to complain about the paint color, which is just downright hard to imagine. "Bright and flashy" might not be everybody's cup of tea or coffee or whatever, but if it's tastefully done, as in the case of this particular truck, a standout hue selection can result in a clean, classy and unique finish.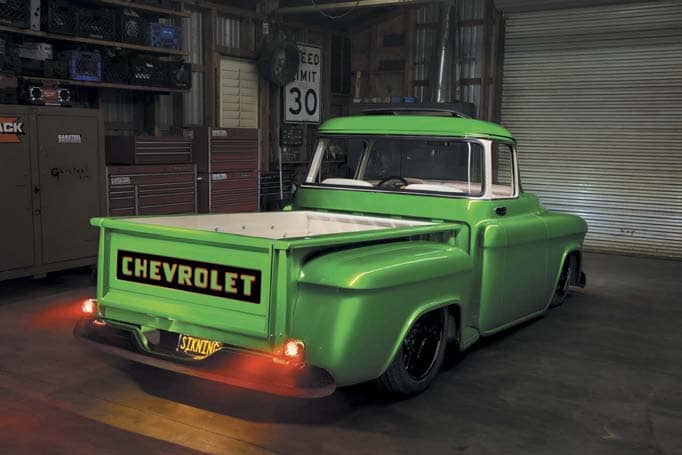 "Through the years, lots of people have said that the color has made them sick," says truck owner Bryan Garst. "I hear it all the time and get asked why I didn't just paint the truck black or red. Some people have no vision."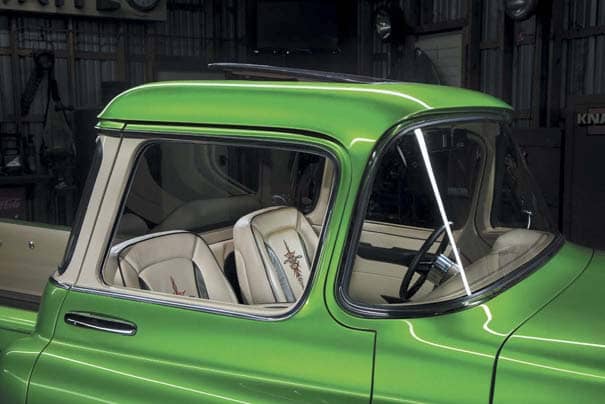 While the "SIKNING" plate was meant to be a jab in the chops to all the naysayers, Bryan confirmed the vanity plate order mostly came to be because it was surprisingly available through the DMV. Some things just have a weird way of working out.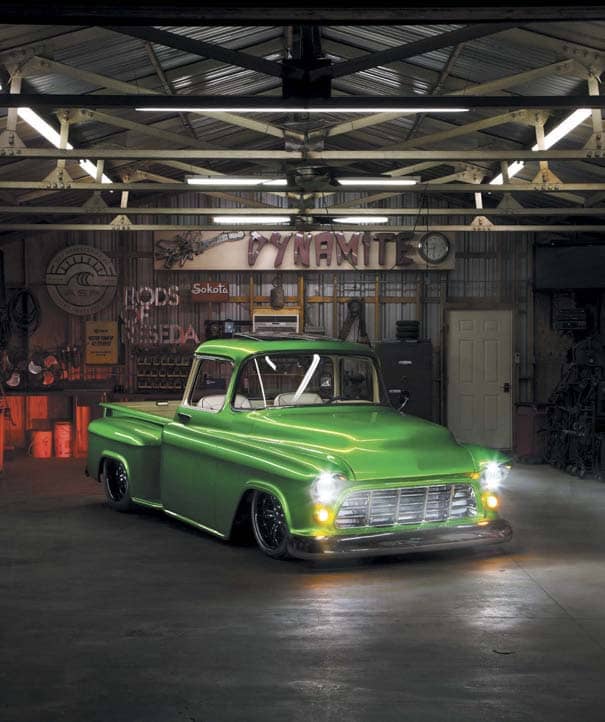 But besides worrying about what color to paint the truck or whether to opt for a personalized license plate, Bryan started this project from very humble beginnings some 18 years ago. Back then, all he had to work with was a cab shell with a single door—that's it. There was no bed, no chassis or engine to work with. Bryan was going to have to pull offa miraculous recovery in order to get the job done, but he has never been one to shy away from a project in any condition.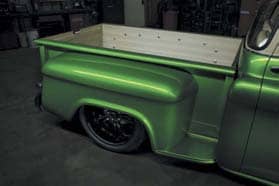 "The only real hurdle that I had to overcome in the nearly two decades of building this truck was the number of new projects that popped up along the way," Bryan admits. "That definitely slowed up my progress on my truck, but I never put myself under a deadline. I was sure I would get it done in my own time."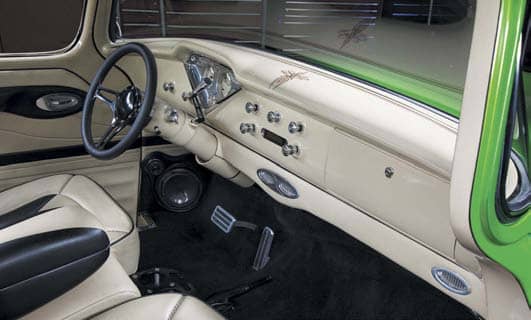 While not having a chassis as a solid foundation to build on, Bryan started to complete kits. A Total Cost Involved independent frontend and a custom rear four-link helped get the handling performance and ride height he was after. Bryan has picked up a few things throughout the years while working on his own custom vehicles. He had his hands on just about every aspect of the build of his Chevy truck, as well as all his other rides before and during the process.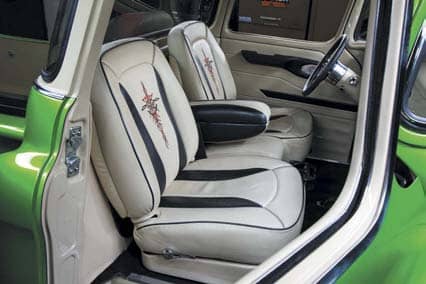 You can read up to 3 premium stories before you subscribe to Magzter GOLD
Log in, if you are already a subscriber
Get unlimited access to thousands of curated premium stories and 5,000+ magazines
READ THE ENTIRE ISSUE
July 2020