BUILT TO ROLL
Street Trucks|June 2020
This Silverado Ain't Hitching a Ride
HERE'S A FAMILIAR SCENARIO: A GUY BUYS A BRAND NEW TRUCK WITH THE INTENTIONS TO ONLY MILDLY CUSTOMIZE IT TO MAKE IT MORE HIS OWN. When the first batch of parts just isn't enough, in comes even more product—then some more, and more, and even more. This should hit home because it basically describes all of us at one point or another. There are those still in the fresh truck phase who may be contemplating whether to take their truck further, while there are others who understand their compulsion and don't have a problem giving into the "more is more" mentality.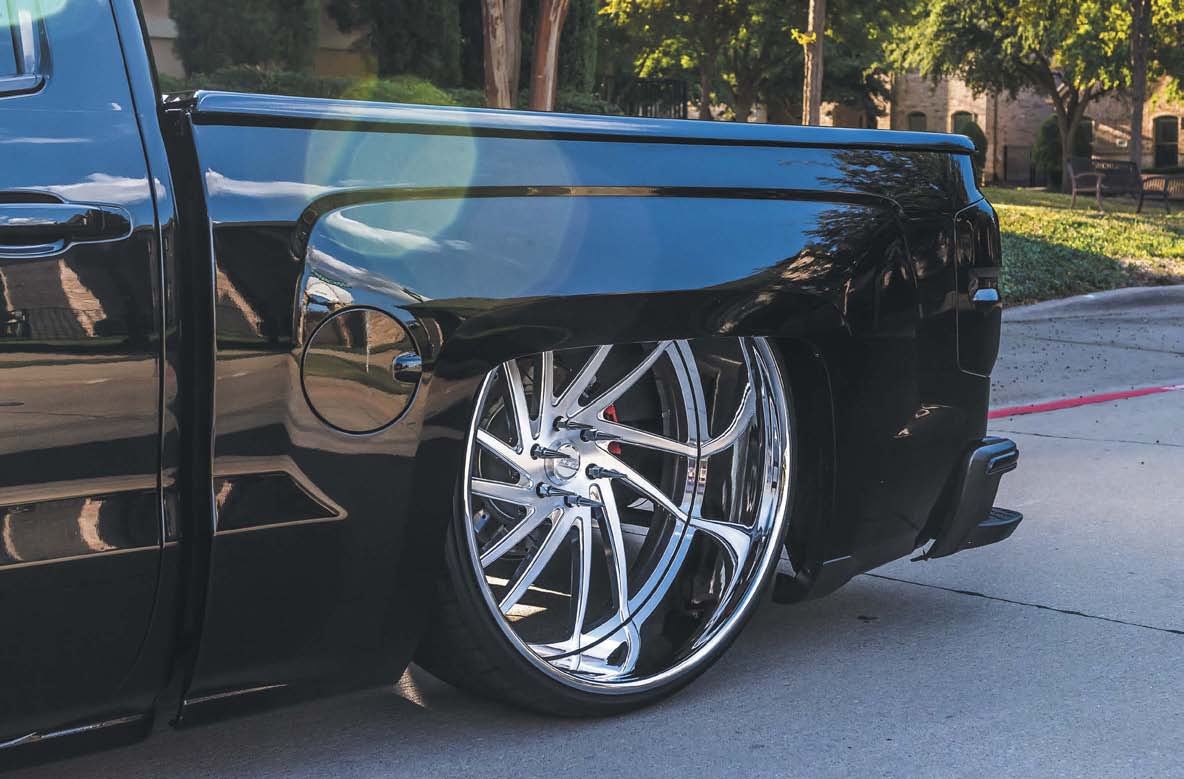 There really is no wrong category to be in, but there is a distinct line on the pavement that separates the two types. Like many of us, Carlos Tellez, of Frisco, Texas, has much experience on both sides. Back in 2014, he purchased a brand new Chevy Silverado and didn't really see himself doing much to it in the way of customization. It looked nice and drove great off the lot—why mess up a good thing, right? In a short matter of time, Carlos decided he wanted his new truck to sit a couple inches lower to get a sportier stance, and figured a 2/4 static drop would do the trick, which it did—for a while.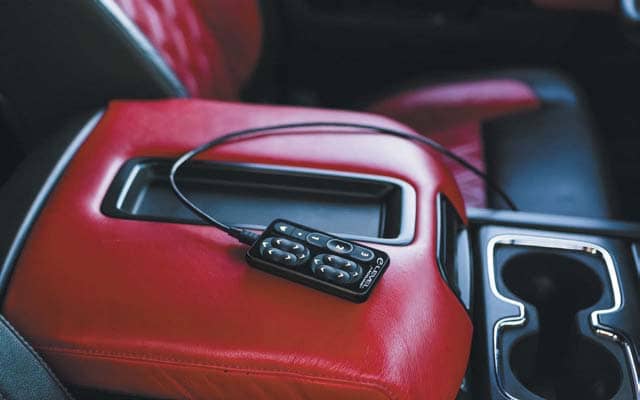 "I realized soon enough that it still wasn't enough for me, and I still had room to easily go lower," he says. "It got to the point that the 5/7 lowering kit I slapped on still wasn't low enough."
It was at this point that Carlos figured he would be better off 'bagging his truck—a decision he made a few years into owning the Silverado. It was a tough call given the added expense and down time, but it was the right call for him.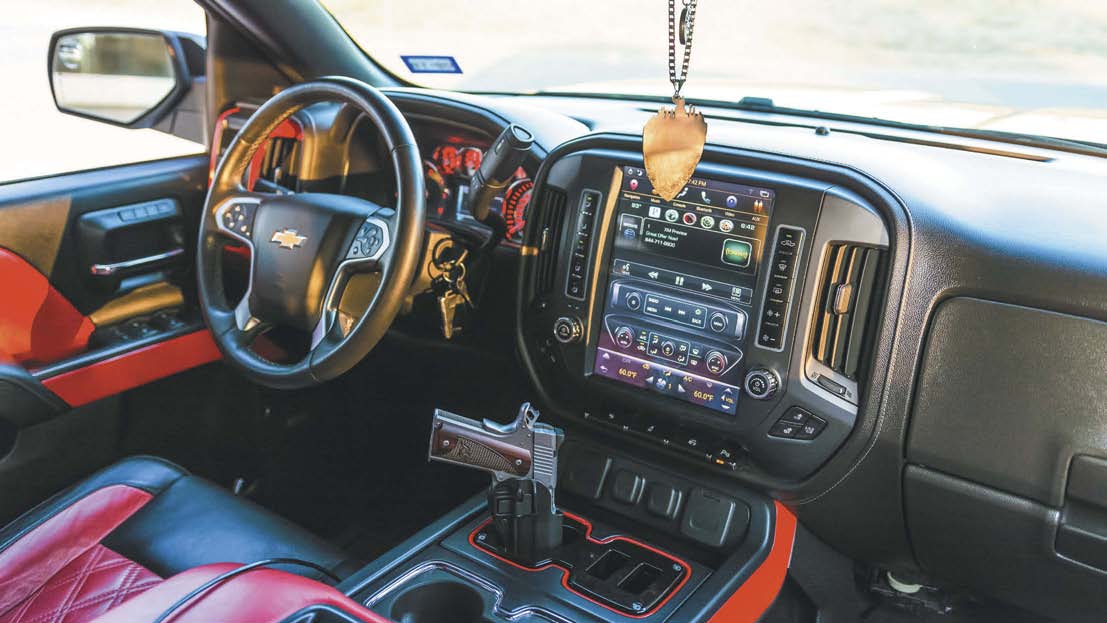 You can read up to 3 premium stories before you subscribe to Magzter GOLD
Log in, if you are already a subscriber
Get unlimited access to thousands of curated premium stories and 5,000+ magazines
READ THE ENTIRE ISSUE
June 2020